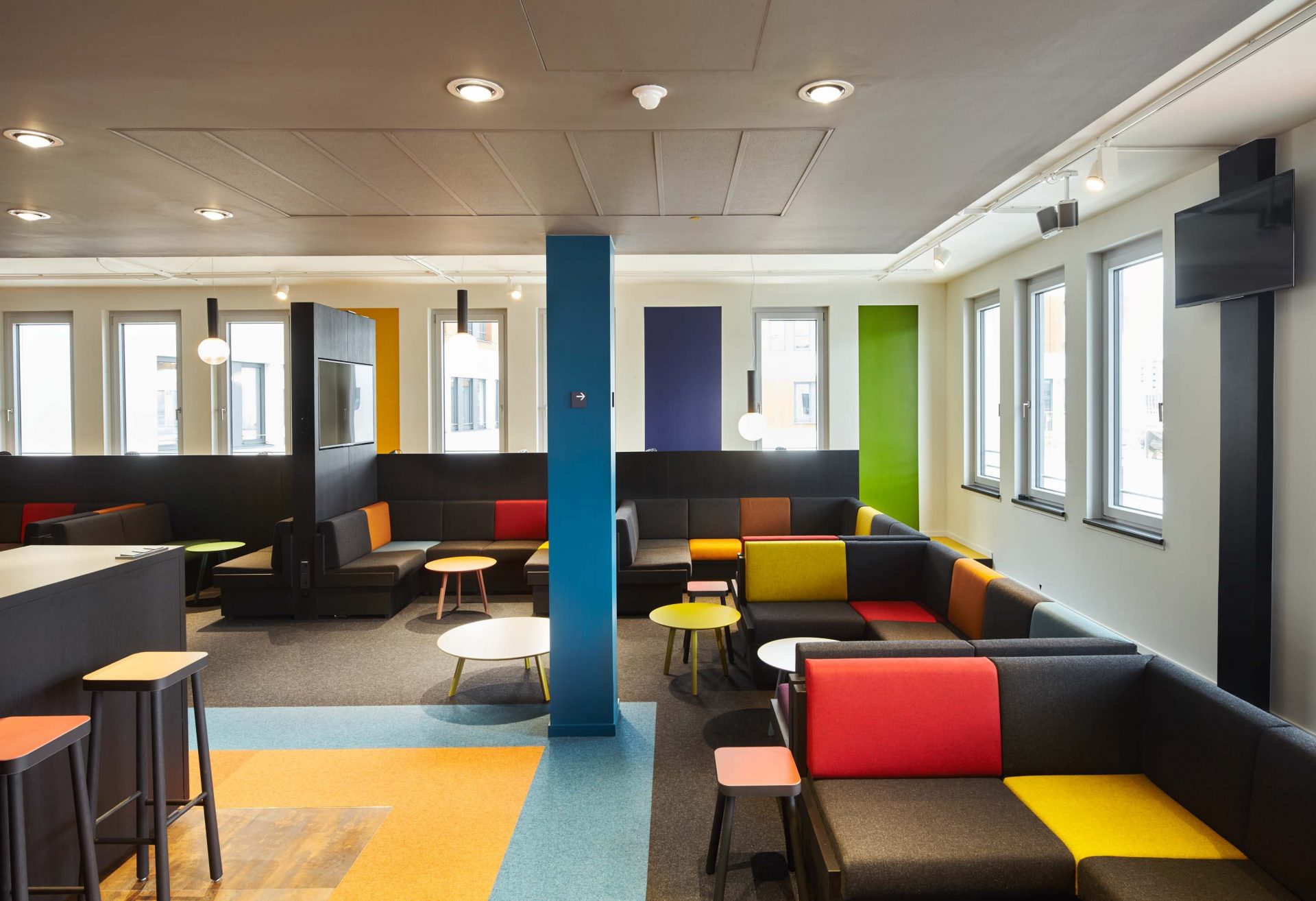 Sports facilities for fit teams in Munich
Our agency location in Munich is characterized by a broad mix of units, topics and industries.
This is where consultants, online marketers, designers and PR consultants come together, covering a diverse spectrum of clients from areas such as finance, technology, IT, media, automotive and mobility, FMCG and healthcare.
The "Infinity Bench", probably one of the longest desks in the country, as well as the entire open office architecture invite integrated working. The majority of our projects are accordingly executed with mixed units.

You will find us in Parkstadt Schwabing in the neighborhood of many modern companies and start-ups. The namesake of our address – Otl Aicher – as one of the greatest designers in Germany was responsible for the wonderful corporate design of the 1972 Olympics in Munich. The interior design of the location is fully based on this design milestone and conveys an inspiring working atmosphere, naturally with a sporty orientation.