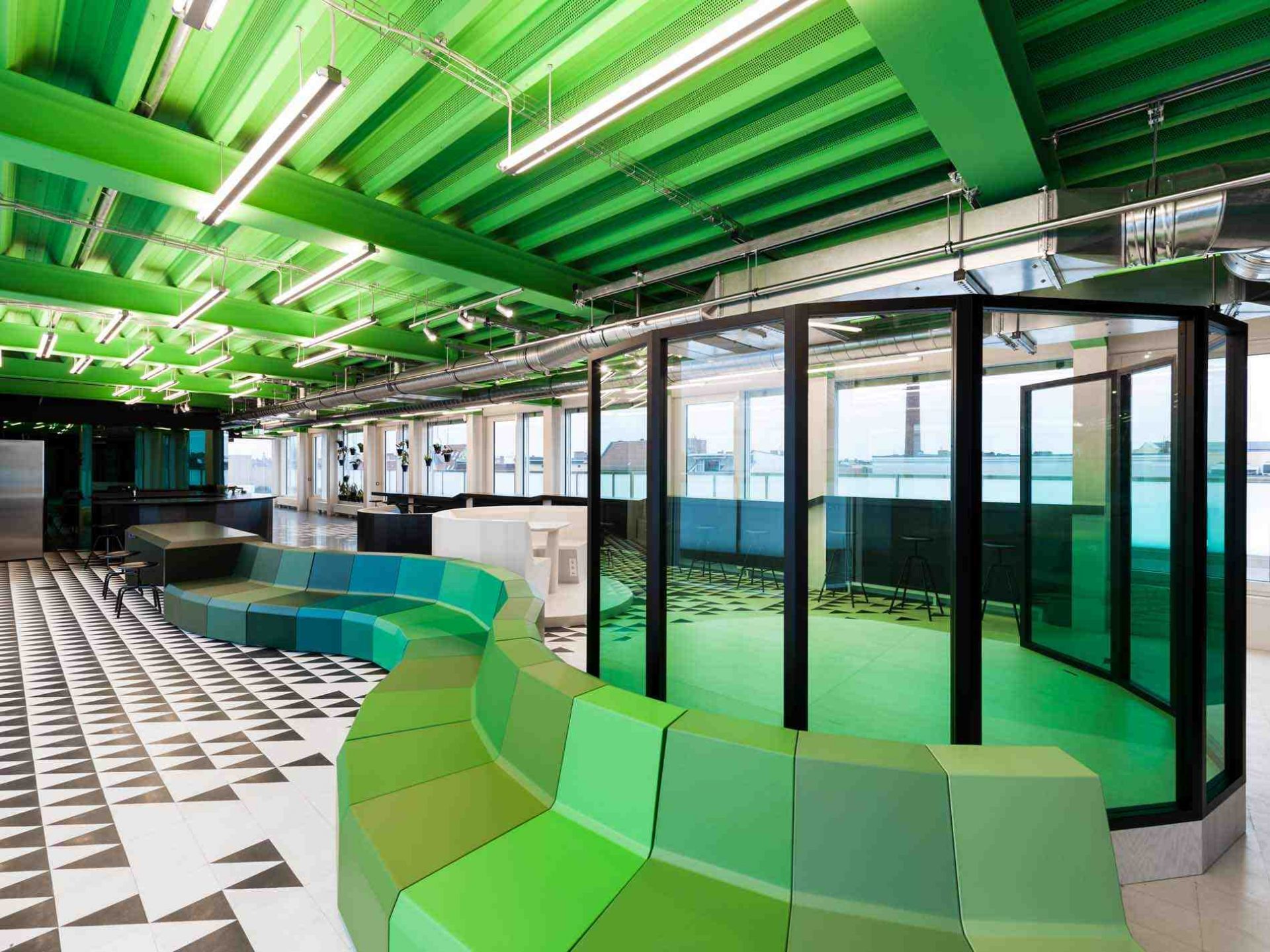 Specialists from the Wonderland
Our capital city location combines all disciplines of the fischerAppelt Group under one roof: PR, advertising, live marketing, moving image, web and digital marketing.
Integrated teams not only serve public clients, but also companies and brands from a wide range of sectors. Our digital subsidiary Fork Unstable Media and our latest addition PUK are also represented by teams on site.
Our Berlin offices are surrounded by a very special magic and are not called Wonderland Studios for nothing. The unusual interior design was inspired by Lewis Carroll's novel "Alice in Wonderland", realized by the architects of Gonzalez Haase. The rooms extend over four floors and represent the rabbit hole into which Alice falls in the novel. A total of 120 colleagues work in this creative environment. No room is like the other. For example there is an arena and also a cinema hall as a conference room. Further specials here in Berlin: long workbenches for the teams, retreats for individuals, editing rooms, sound booths and a common meeting point on the 6th floor with a view over the roofs of Prenzlauer Berg. Magical!