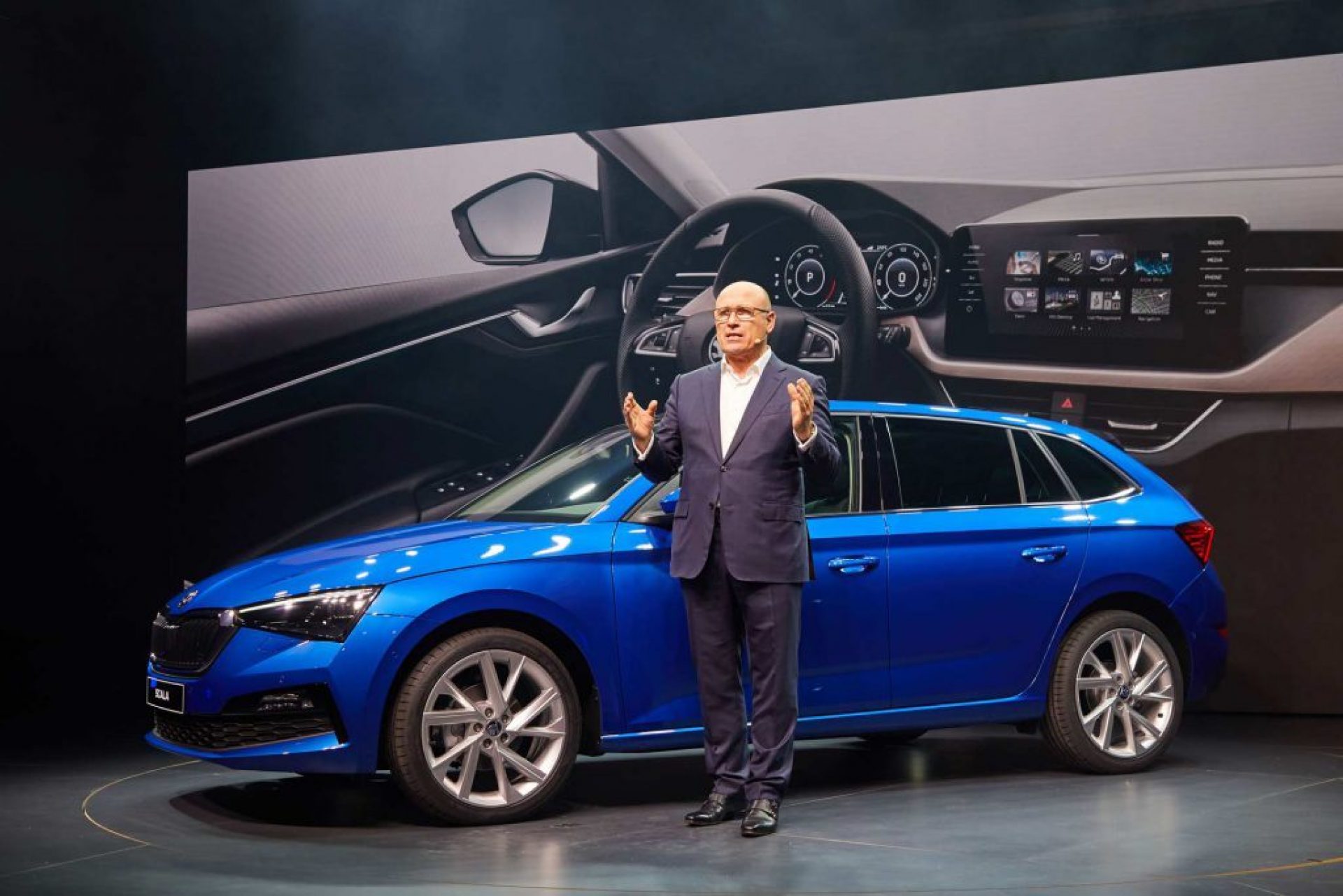 ŠKODA
World premiere

of the ŠKODA SCALA
We assumed responsibility for the complete organisation of the event in Israel
"Curtains up for ŠKODA's new compact model": The new ŠKODA SCALA celebrated its world premiere in Tel Aviv, the Israeli start-up metropolis on the Mediterranean.
Around 400 international journalists took part in the live unveiling of the new ŠKODA SCALA and hundreds of thousands followed the world premiere via livestream.
The evening event, the highlight of which was the unveiling of the new ŠKODA SCALA by CEO Bernhard Maier, took place at the "Terminal" location. After an impressive show, numerous show acts and a wide range of culinary delights, the journalists enjoyed the inspirational atmosphere of the evening. In addition to organising the evening event, we were also responsible for participant management, logistics, exhibition construction, security and technology.