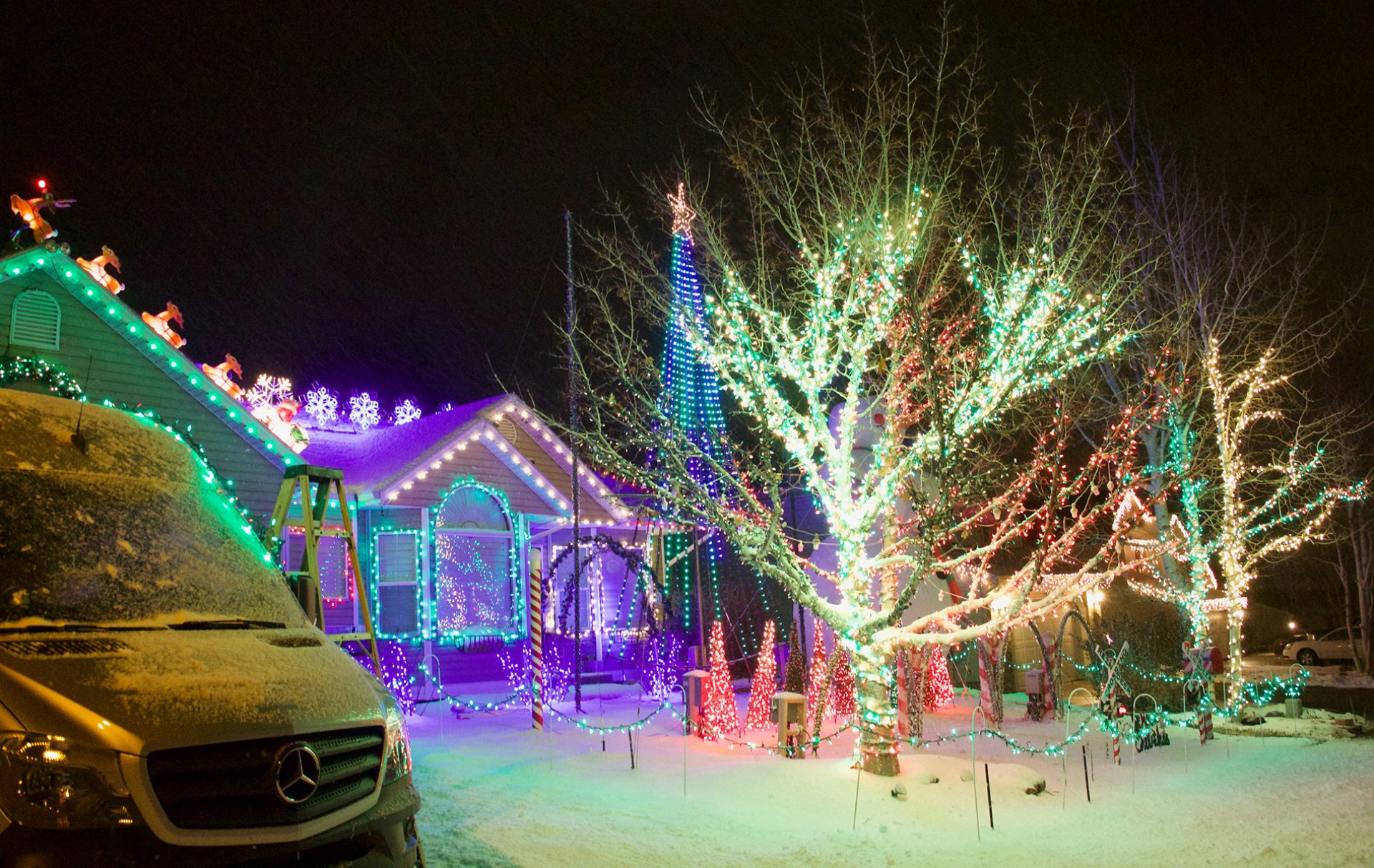 Mercedes-Benz Vans
Sprinter Wonderland: MYVAN celebrates

Christmas
We encounter a not-so-silent night in the Christmas film of Mercedes-Benz Vans.
An inconspicuous home in Salt Lake City happens upon the Mercedes-Benz Sprinter and the Christmas spirit of its owner. The result: a beautiful and colorful Christmas show.
MYVAN collaborates with light artist Richard Holdman
After a year of action and adventure, such as the special pit stop for the triathlete Sebastian Kienle or the development of the new sport discipline, "Extreme Alpine Soccer" , it was time to reflect – at least, a little bit. The lightshow that MYVAN put together in collaboration with light artist Richard Holdman not only awakens our Christmas spirit but also puts us into a festive mood; Only possible through the Mercedes-Benz Sprinter.