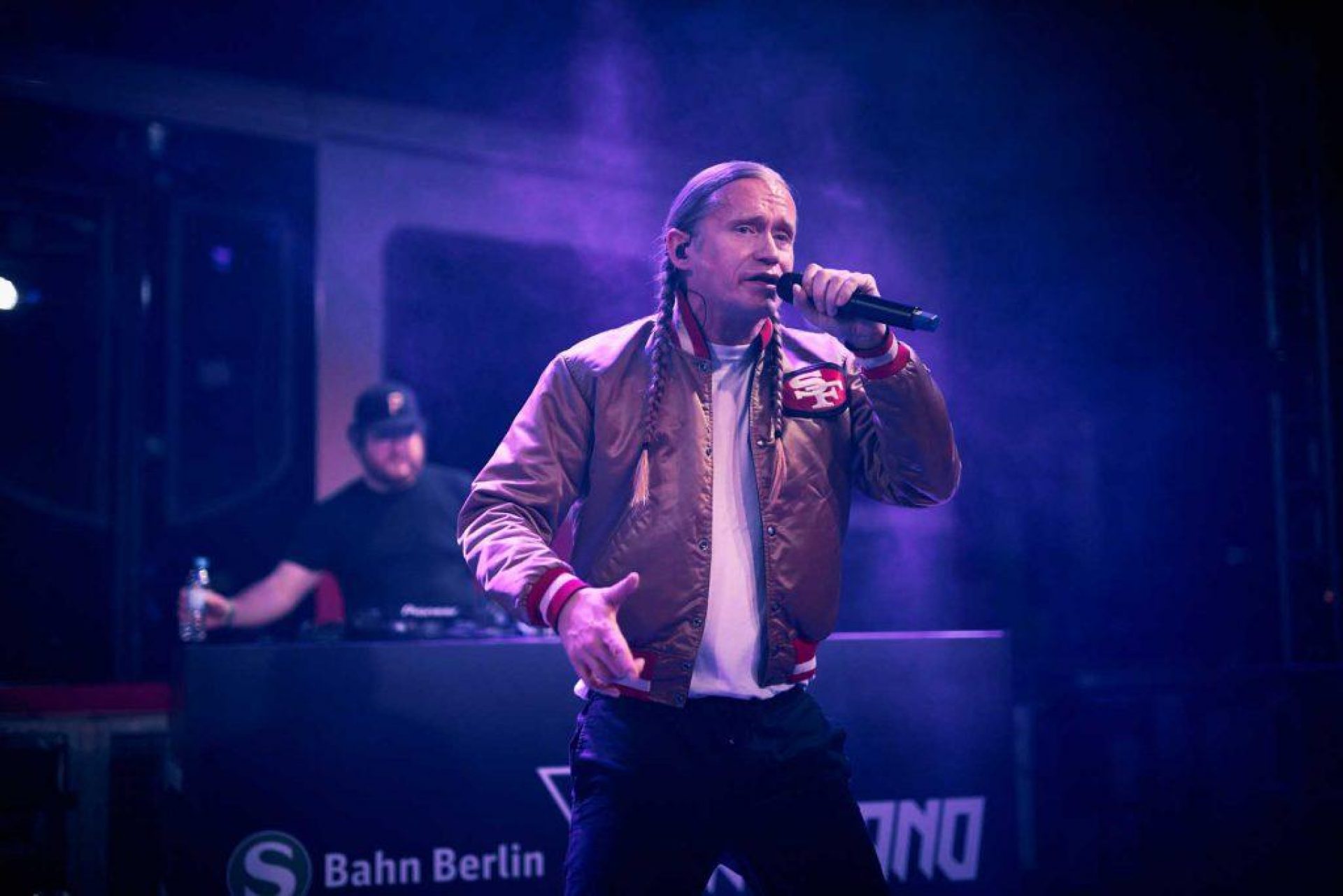 S-Bahn Berlin
S-Bahn Berlin

meets Romano
Exclusive concert at the Schönweide S-Bahn depot
S-Bahn Berlin has modernized its series 481 trains as part of its "Project Longevity" and organized an event to mark the occasion with the Berlin scene musician Romano.

Our moving image experts came up with the concept and organised the exclusive concert in the Berlin-Schönweide maintenance depot as a communicative event to report on the new features of the series.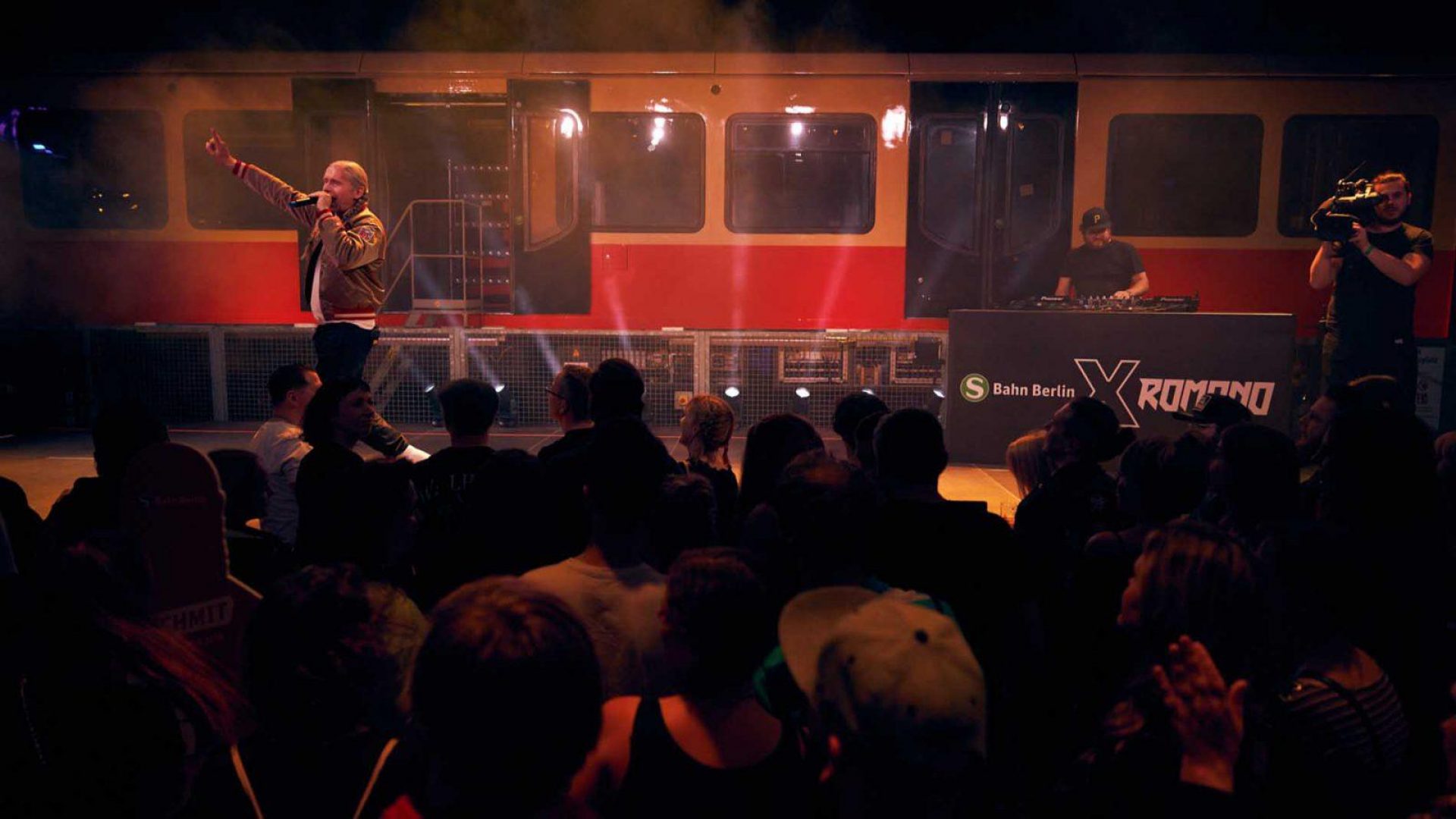 #takemewithyou
Prior to the event, awareness of the concert was raised with a competition: life-size cardboard cut-outs of the artist were displayed at the Ostkreuz and Köpenick S-Bahn stations. The displays formed part of the competition and a 7-day transport ticket at the same time. With Romano in their arms, passengers could travel for one week throughout Berlin or pass him to the next passenger at the end of their trip – an attention-grabbing campaign in every sense.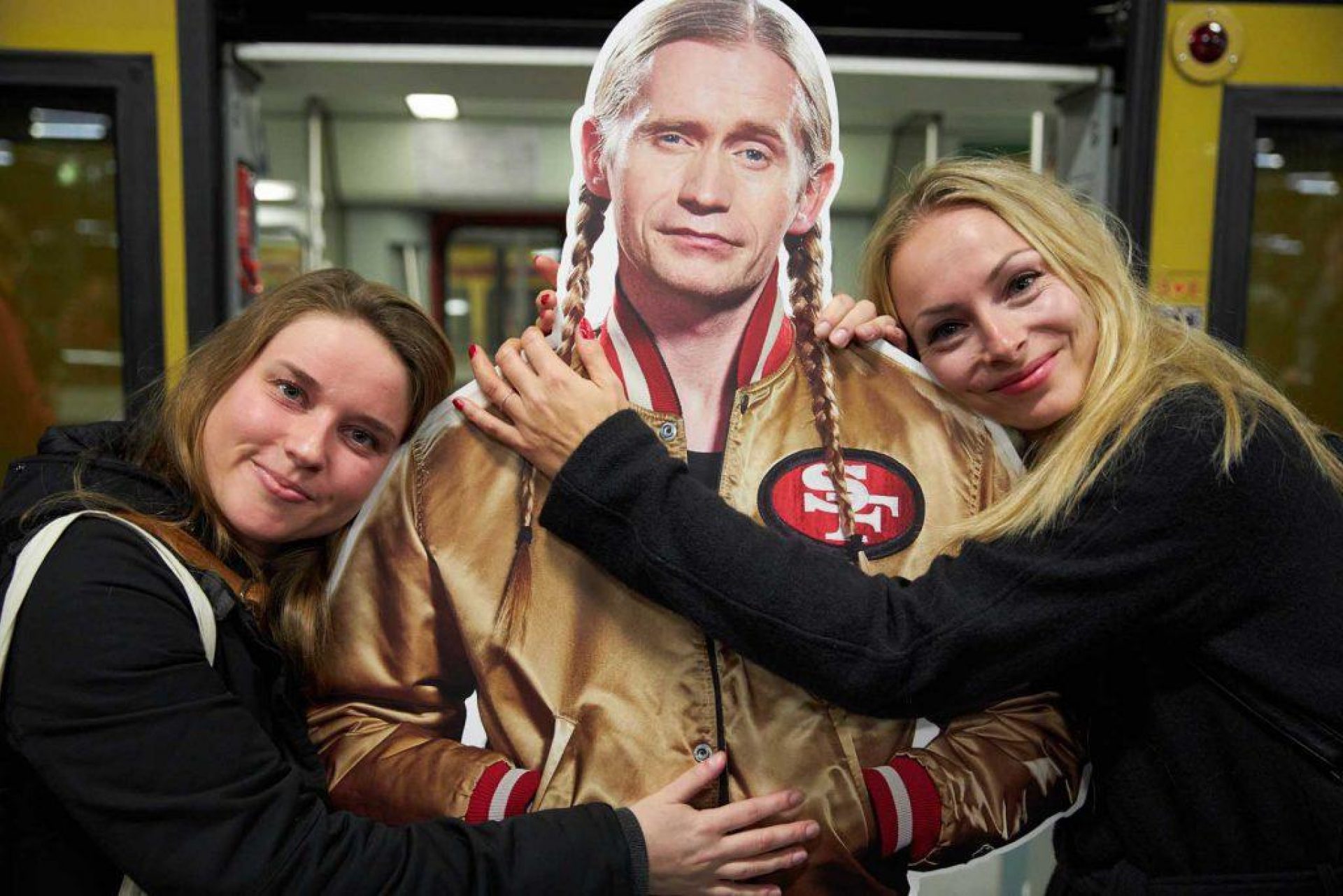 The campaign was launched on social media with the hashtag #takemewithyou. Those who found a Romano cut-out, took a selfie with him and posted the picture on Facebook or Instagram were entered into a draw to receive two concert tickets and an extra prize. Selected posts were featured on the campaign page. Romano also advertised the concert on his Facebook and Instagram pages.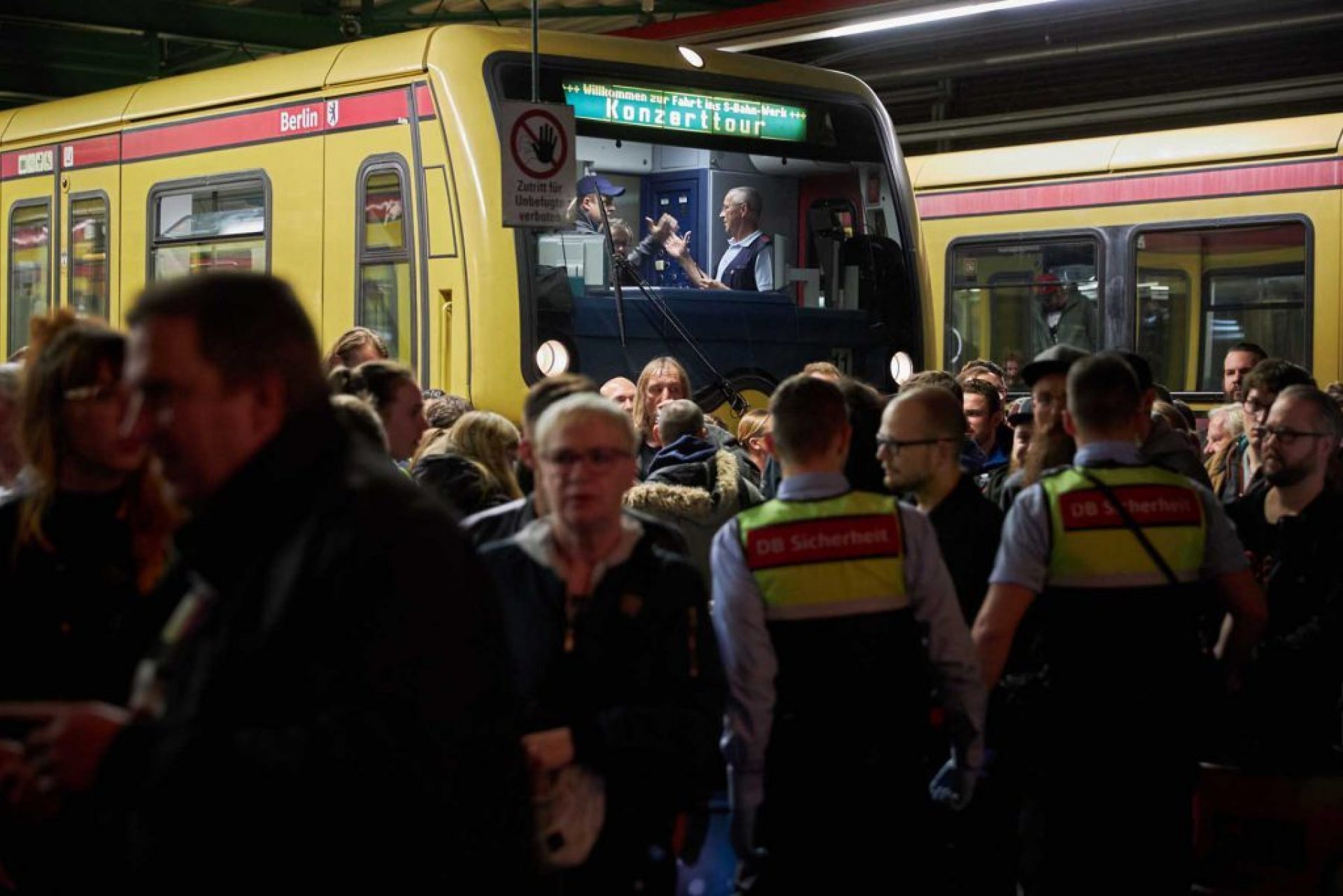 All other tickets were available for purchase at the S-Bahn sales offices. All proceeds went to the Berlin park railway. For those who prefer to stay at home, the S-Bahn also successfully established its own YouTube channel to ensure the concert could be streamed live as well.