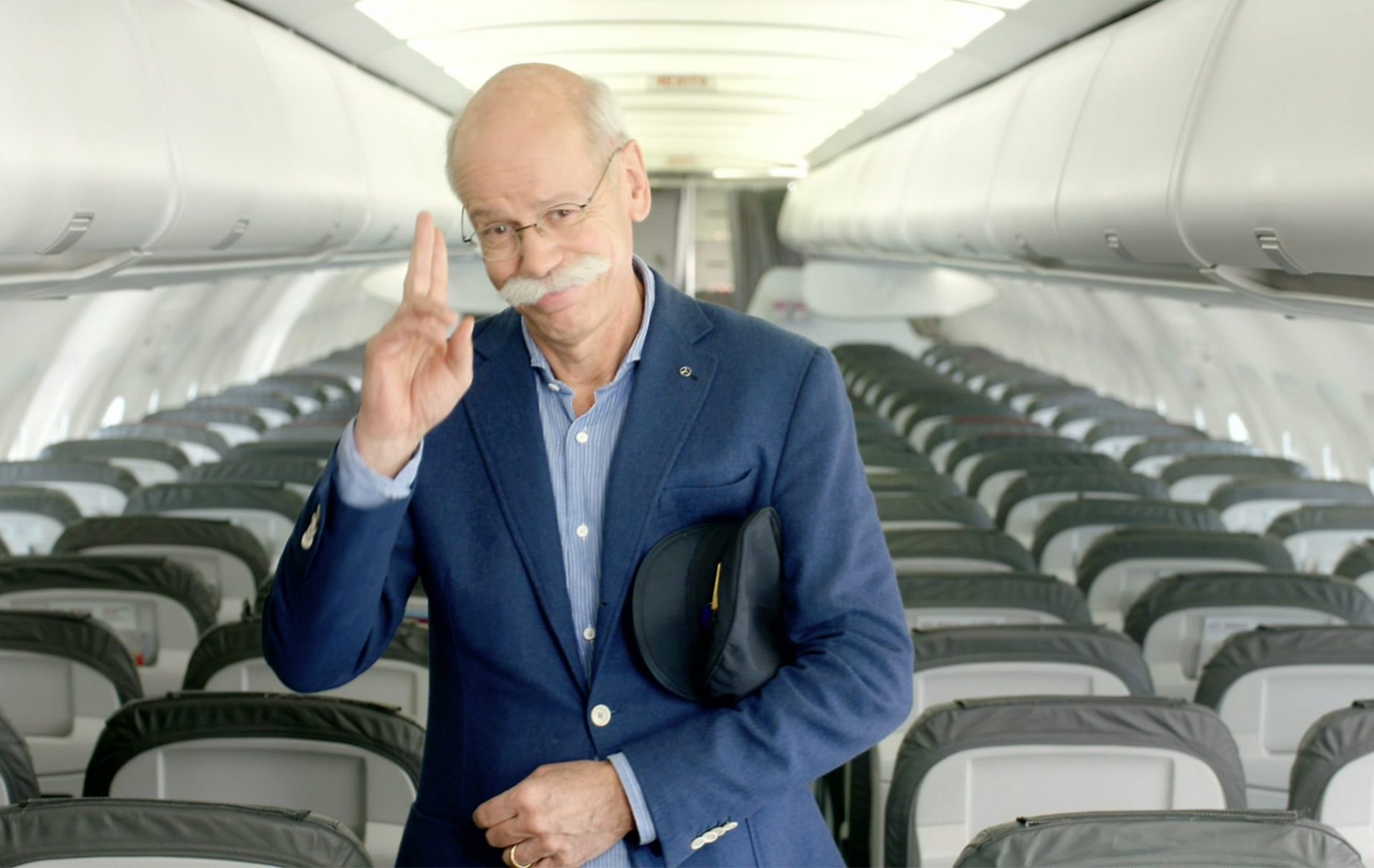 Mercedes-Benz
Fasten Your Seat Belt! Powered by

Mercedes-Benz
The new aircraft safety video with the CEO of Daimler, Dr. Dieter Zetsche.
"Dear Passengers, welcome on board again and thanks for flying with us today." This all too familiar phrase is the beginning of most safety videos in airplanes today. However, these instructions are different. Dr. Dieter Zetsche, CEO of Daimler AG, instead of a flight attendant, patiently showcases the functions of the seat belt and the oxygen masks.
#MercedesatSXSW: Partnership with the Digital Festival
What is the story behind the branded content film for Mercedes-Benz? fischerAppelt produced this short video for the passengers of the 'FlyingLab' in the Airbus A380 at the SXSW. On top of the safety instructions, passengers of the Lufthansa aircraft could enjoy live speeches about the FlyingLab program from digital and futurology experts at the technology festival in Austin, Texas.
The video with Dieter Zetsche was filmed by the production team in a Eurowings aircraft at the airfield in Stuttgart. The time frame was tight – the Daimler CEO had exactly 30 minutes to finish the shoot. With such a natural talent, no problem! The result is worth seeing. The two-minute video has been viewed more than 30,000 times alone on YouTube.
Various media, including DIE WELT, manager magazin, and Business Insider, also took notice of Dieter Zetsche's hidden talent and his laid back demeanor.
Daimler's Look Back at 2016 starring Dr. Dieter Zetsche
The safety video is not Dieter Zetsche's first starring role. In December 2016, fischerAppelt developed Daimler's Look Back at 2016, filmed in the automotive group's very own cafeteria, complete with Christmas cookies and punch. The video earned around 70,000 clicks within a couple of weeks.