BAUER ADVANCE
Advertising off!

ADVANCE on!
Repositioning of the marketing organization of the Bauer Media Group
Our design specialists are responsible for the new brand identity of the marketer of the Bauer Media Group.
The Bauer Group is reorganizing its marketing organization, the Business Unit Publishing Germany. Thereby it does handle with the changes of the commercialisation market. They open up new business areas such as Social Media and "Experiential Marketing" through strategic partnerships with other market participants as well as opening independent units within the organization.
Extended range of services &
new brand profile
The expanded range of services should also be visible in the brand identity. Our design specialists from LIGALUX developed the new, modern brand identity completely remotely. Not only the repositioning was developed in virtual workshop, but also the new brand name of Bauer Advertising: BAUER ADVANCE.
Advance means "moving forward" – it is the attitude and claim of the customer-specific, cross-functional marketing task force and a promise to the customers to make them successful. A clear signal in the market for progress and renewal.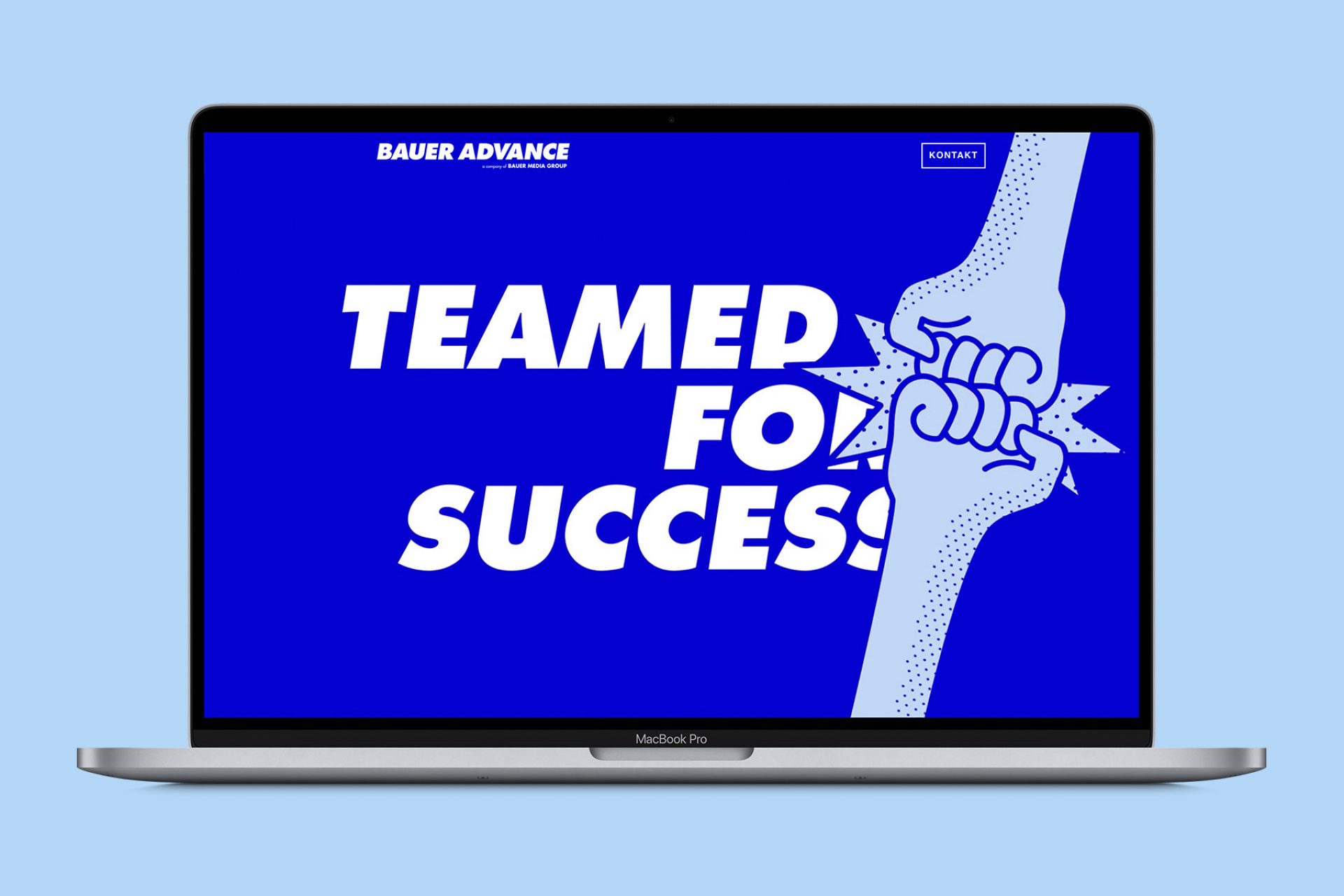 The new name and the mission statement "BAUER ADVANCE - Teamed for Success" are visible in the new brand identity. The optical connection to the parent company Bauer Media Group is guaranteed by the choice of typography and colors. The self-confident handling of the design elements creates a high degree of independence, which is essential in communication with partners and customers.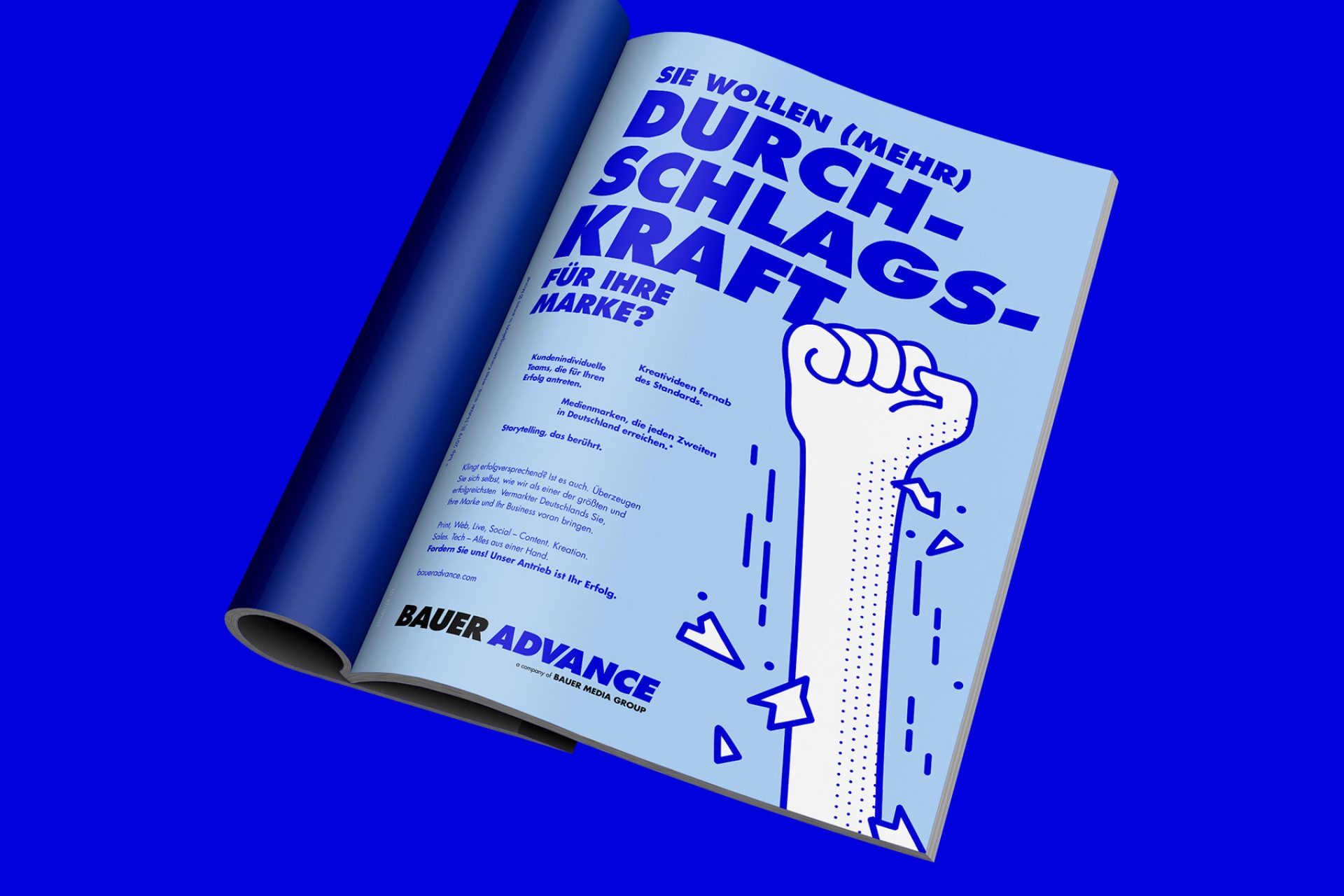 Bold headline, illustrations &
a strong brand color
A campaign was developed for the launch of the brand, which attracted attention in the well-known industry media. Bold headlines in marketer's language, which counteract with comic-like illustrations, combine the new brand identity with BAUER ADVANCE facts in a humorous way. Thanks to the striking brand color "Electric Blue", the campaign was particularly effective online and stood out from the run-of-the-mill banners and sponsored content.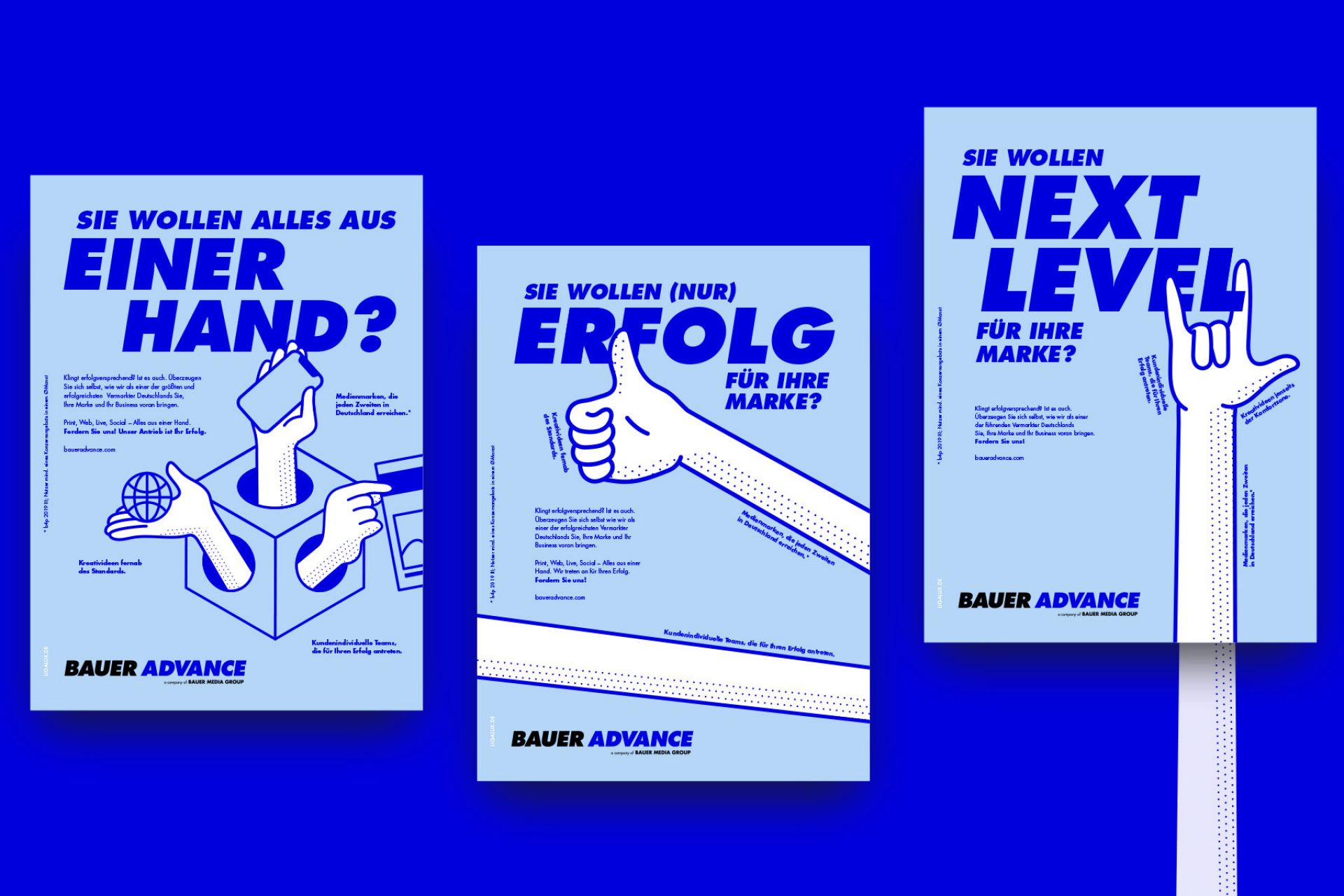 "The aim was to develop an identity that puts the changed range of offers, the ability to innovate and customer focus at the center of communication."
Our design specialists presented the final results of the process together with the management of BAUER ADVANCE in a virtual launch event, which was broadcasted from the Cinemaxx Hamburg.