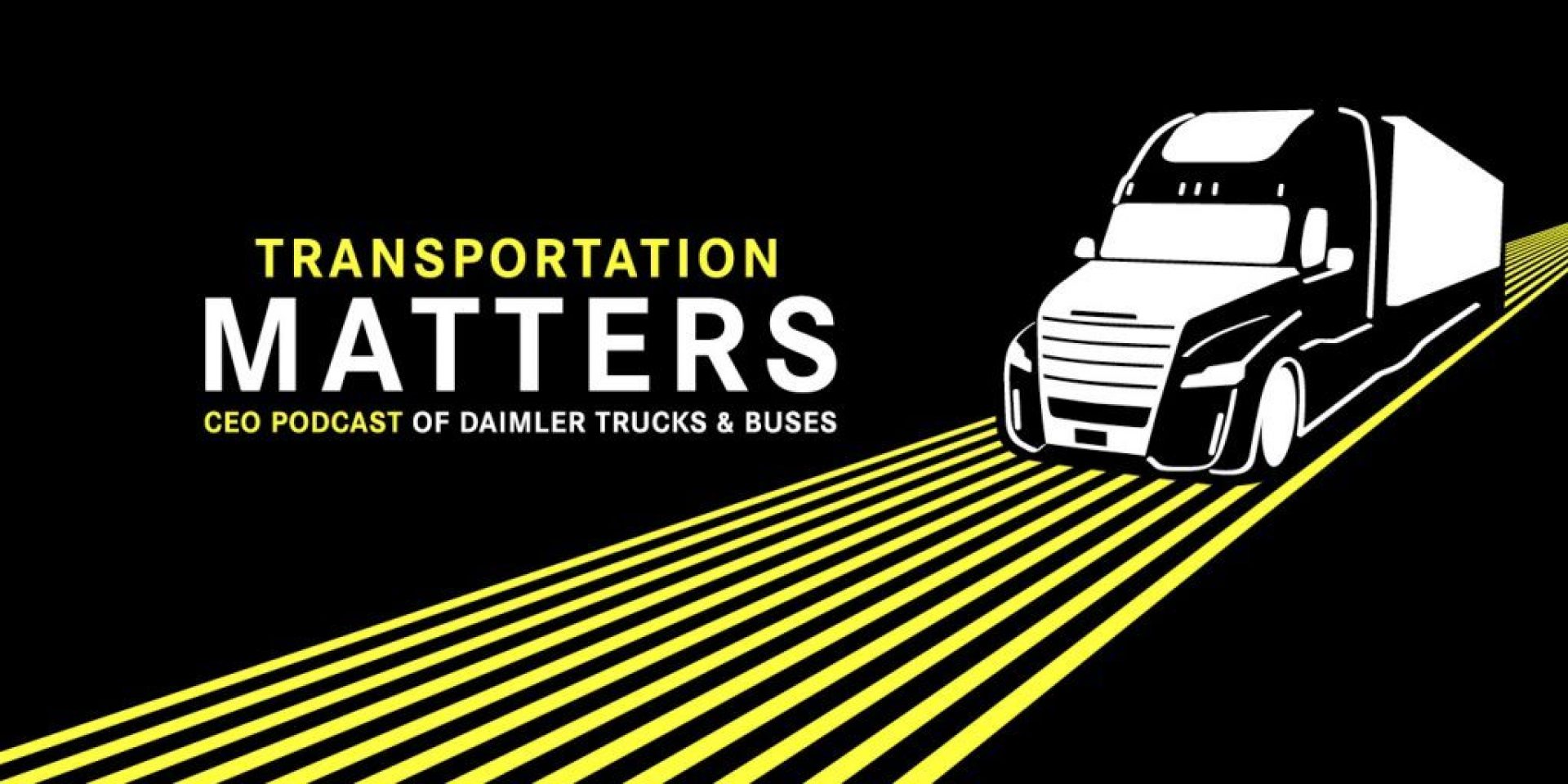 Daimler Trucks & Buses
Transportation

Matters
CEO Martin Daum invites listeners to engage in the dialogue with Daimler Trucks & Buses
Daimler is releasing its first podcast, produced in collaboration with our moving image and audio experts. In "TRANSPORTATION MATTERS – CEO PODCAST OF DAIMLER TRUCKS & BUSES", Martin Daum, the CEO of Daimler Trucks & Buses discusses ground-breaking climate-friendly and automated ideas with renowned personalities from around the globe.
Michael Fleming, CEO of the US company TORC Robotics, a leading company in self-driving car technology with experience in the heavy-duty truck industry featured as a guest in the first episode. The episode, entitled "#01.01 Michael Fleming – Automated Driving", reveals the secret behind how TORC and Trucks & Buses intend to revolutionise the transportation of goods. Because, at the end of the day, transportation affects us all.
"Martin Daum invites a special guest for each episode and slips into unfamiliar territory for board members, assuming the role of both presenter and interviewer. This gives us the chance to present our company and its CEO in a contemporary and innovative light with substance."
We took the reins for the implementation of the project: from production, release and reporting to graphic presentations. Our extensive experience in creating podcasts for our own brand and our customers has helped to ensure Daimler Trucks & Buses got off to a great start with its CEO podcast.
This success was also recognised by other communication and media service providers such as the trade journal W&B, which published an interview with Florian Martens prior to the launch of "TRANSPORTATION MATTERS".
As already announced in CP Monitor, the magazine for content marketing , the first season with a total of five episodes (in English and German) will be released every first Wednesday of the month on Spotify , Apple Podcasts , YouTube and of course the Daimler website .