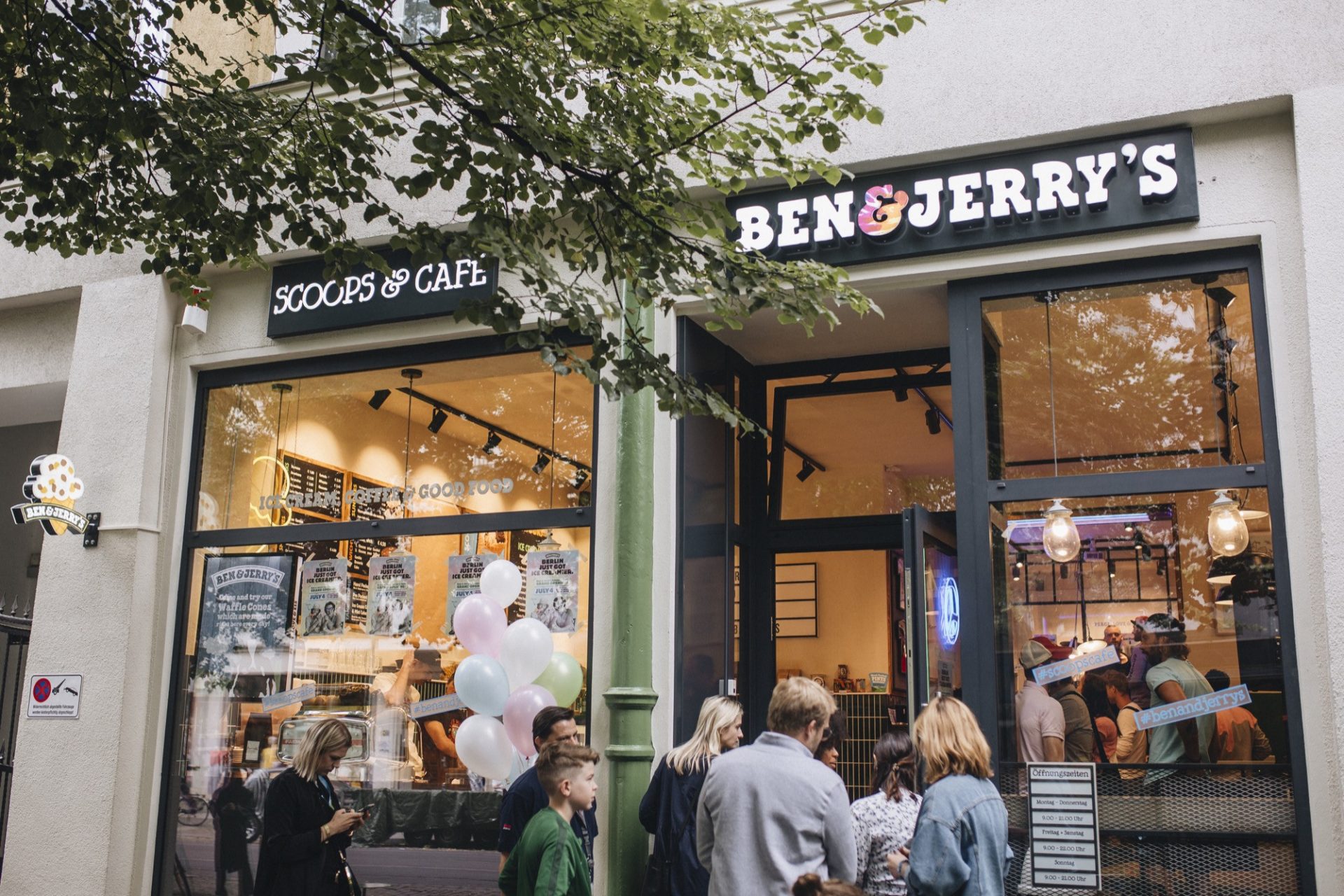 Ben & Jerry's
It's time for the latest

scoop!
As the lead agency, we have opened the first Ben & Jerry's Scoops & Café in Berlin
Since 2016, we have been the lead PR agency for the traditional and cult-ice cream brand Ben & Jerry's and assisted with its lifestyle and corporate communications in Germany, Austria and Switzerland. From product PR, influencer relations to the opening of the first Ben & Jerry's Scoops & Café in Berlin, we have provided comprehensive support for the brand's communications.
In addition to exciting lifestyle topics, we have also been responsible for corporate topics such as the Ben & Jerry's social mission and talking about their tireless commitment to climate protection, legal same-sex marriage, the integration of immigrants in Germany and much more. Ben & Jerry's is much more than just cool ice cream.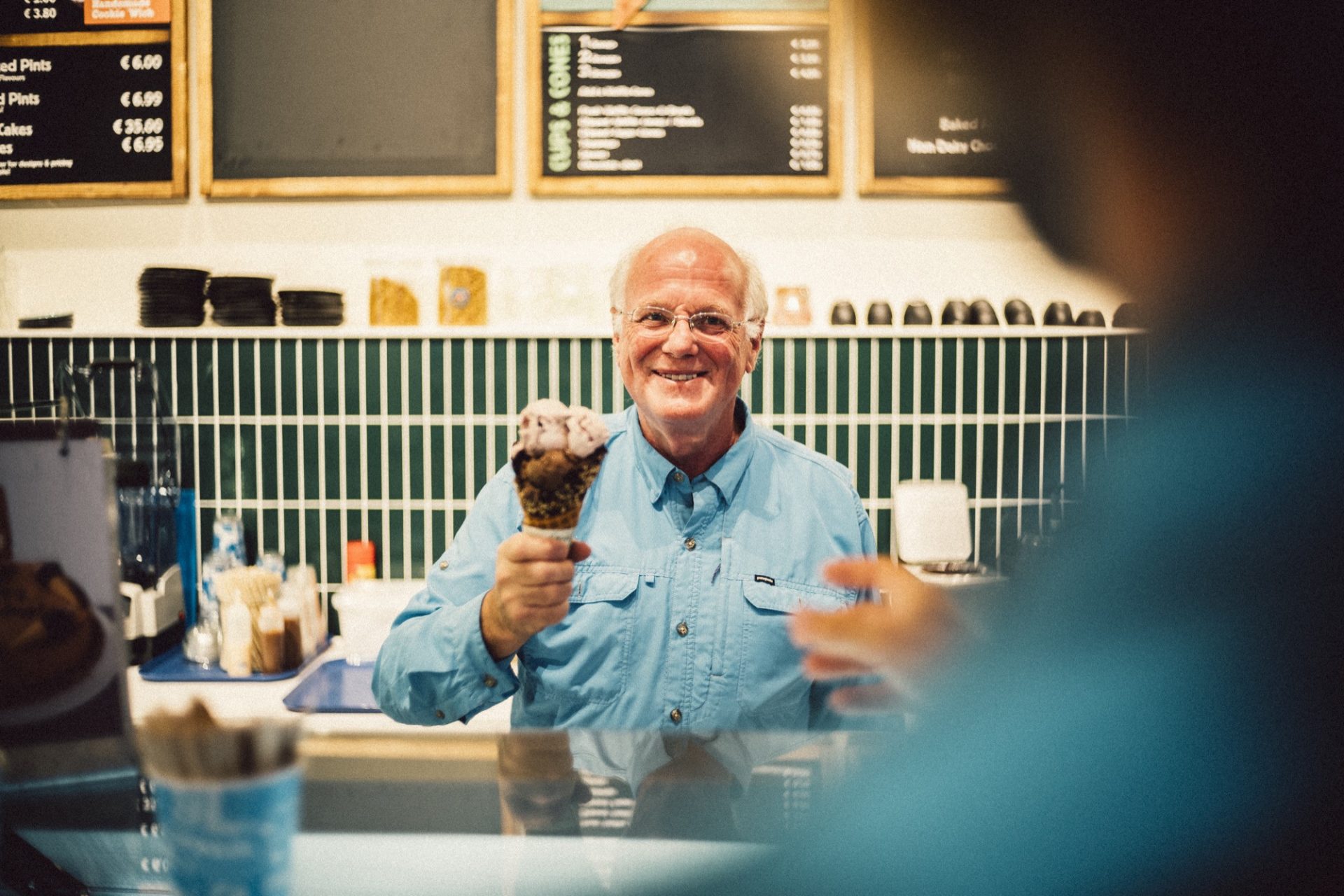 We managed to reach both stakeholders and consumers with a range of brand activations during the opening week. We invited long-term partners of the Ben and Jerry's social mission to a round table with guests from Sea Watch, the Amadeu Antonio foundation, Jung & Naiv and Start with a friend. We receive great feedback from the media on the pre-opening party with over 160 guests and founder Ben Cohen. At the end, we invited consumers to a Free Cone Day with free ice cream. Within the day, over 3000 scoops were served over the counter of the new café.