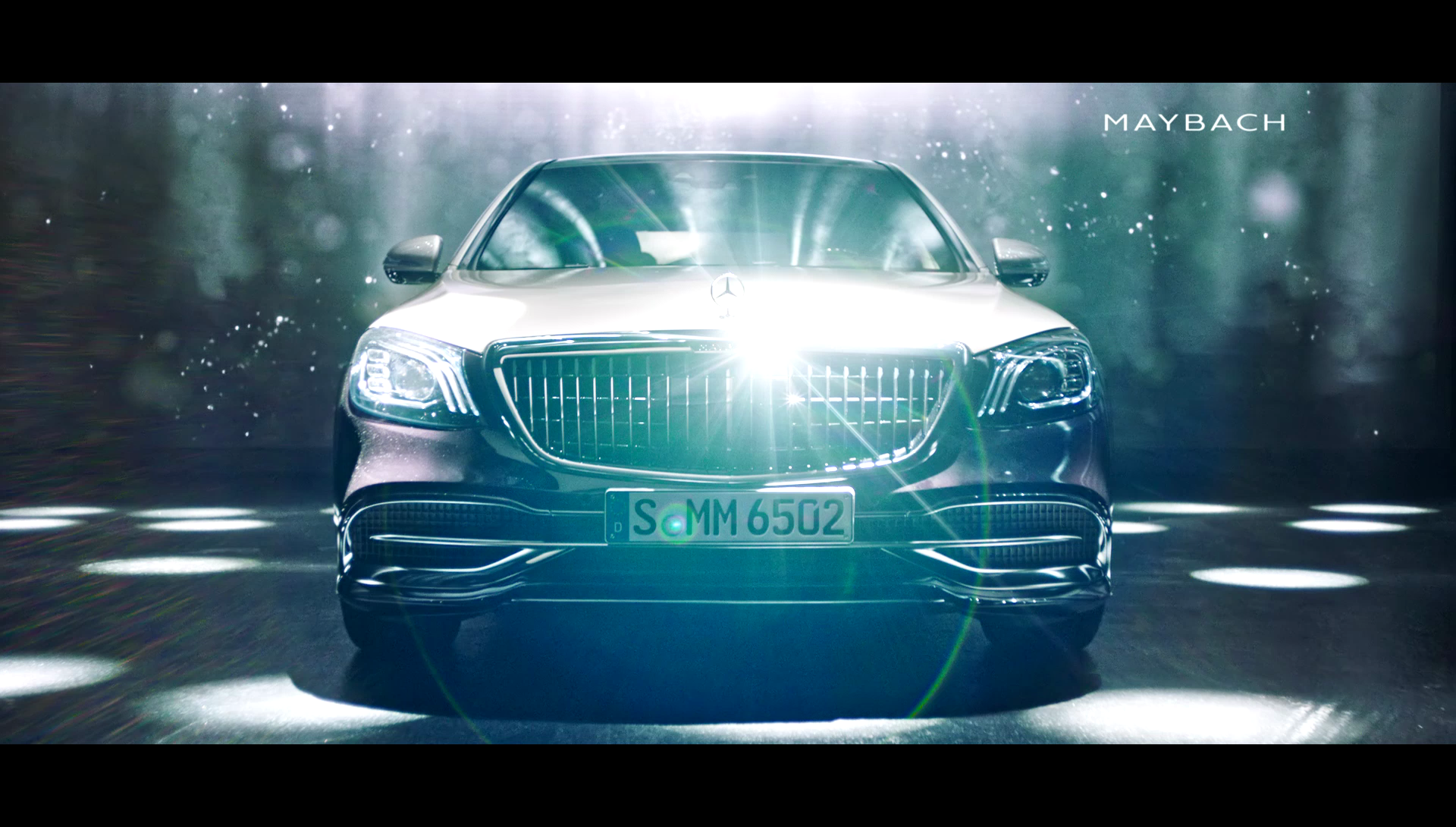 Mercedes-Maybach
S-Class – The

Perfection in Motion
High-end luxury in the ad for the Mercedes Maybach
As a true luxury brand, the Mercedes Maybach combines the perfection of the Mercedes-Benz S-Class with the exclusivity of Maybach. Now the top model from Mercedes-Benz will receive an even more exclusive update. A new grille, optimal two-colour coating and a new exclusive interior colour combination for a more luxury appearance.
We avoid visual comparisons to ensure that the vehicle and its stylistic features take centre stage in the film. The highlights of the exclusive car are displayed in 3 separate sections:


"
DESIGN – DYNAMIC – EXCLUSIVITY.
The new Mercedes Maybach S-Class combines many contrasts. We perfectly captured this in a 900 sqm studio. We also employed monochrome contrasts in this regard. A large LED screen was used as an aid to show the respective visualisations on a black background. The entire scenery was illuminated with 60 spotlights. Of course, our car, the new Mercedes Maybach S-Class, stole the show.