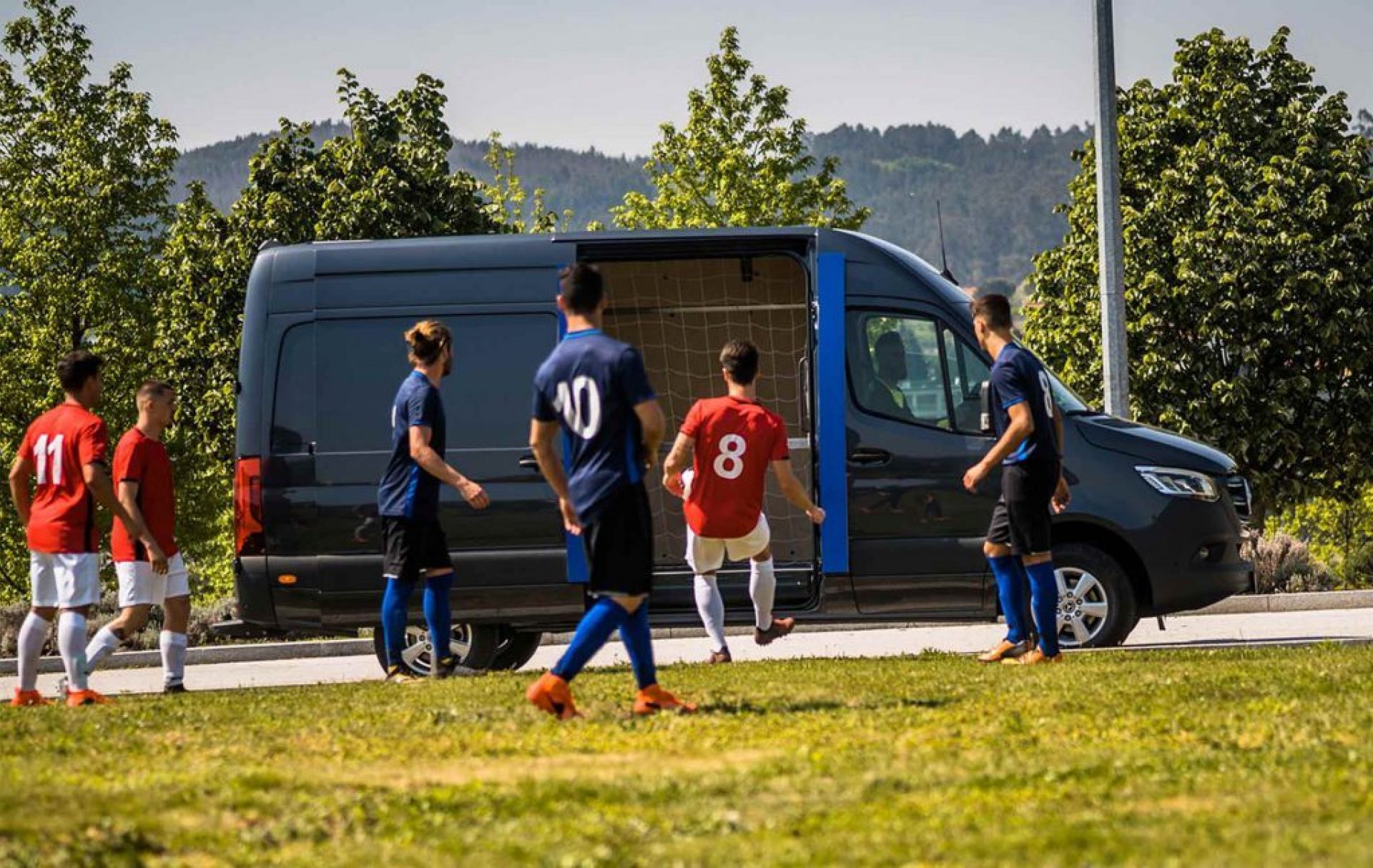 Mercedes-Benz Vans
Roundabout

football
We reinvented football with Mercedes-Benz Vans in the run-up to the World Cup
The round thing goes into the square. That's the golden rule in football, right? "Roundabout Football" has completely reinvented the world's most popular ball sport in the run-up to the World Cup. Two vans compete against each other on a roundabout in Porto for our almost 2-minute long advert for Mercedes-Benz Vans.
The catch: the pitch is round, the traditional boundaries of the field are removed, the sliding doors of two Sprinters which are over two square metres in size open to provide mobile goals that drive equidistant around the roundabout during the match.
"The new advert has enabled us to hype up our community's anticipation for the biggest sporting event and create an up-to-date reference to Sprinter communication."
The advert was specifically prepared for social media channels and platforms and will air globally over a period of eight weeks.
"The fischerAppelt team has once again successfully produced an advert which is both entertaining and subtly highlights product features such as the new MBUX infotainment system with intelligent voice control for the Sprinter."
"Roundabout Football" is a continuation of our successful "Extreme Alpine Soccer" project. After Austria was eliminated from the European Championship in France 2016, the game carried on at home: Mercedes-Benz vans made it possible to carry on playing football on steep hills with an incline of up to 45 degrees.
We have managed the brand platform www.myvan.com for our client Mercedes-Benz Vans since 2012 as well as other social medial channels, amongst other things, where we communicate authentic, entertaining and informative topics relating to Mercedes-Benz Vans.