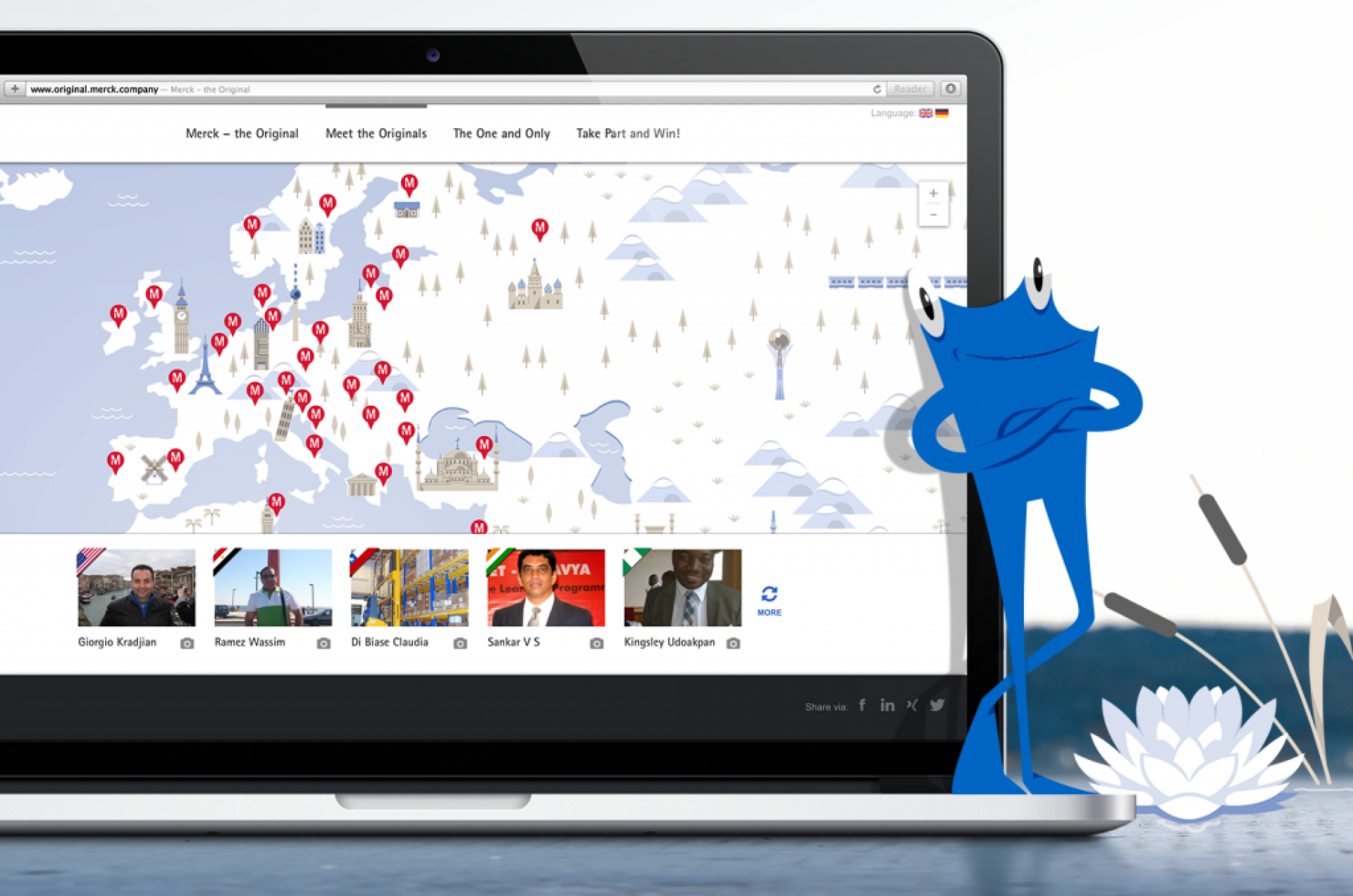 Merck
Proud to be an

original
Merck uses a digital campaign to draw attention to its employees' uniqueness
Felix, the frog and campaign mascot, sings "I am the one and only", and expresses clearly what it's all about: the uniqueness of each and every Merck employee.
At the heart of the campaign is the specially designed website www.original.merck.company . Whether they're based in Darmstadt, Boston or Seoul, all 39,000 Merck employees can upload selfies, videos or statements to express their pride here. The result is an interactive world map of pride.
The campaign's leitmotif is a frog in the typical Merck blue, who humorously addresses the topic of originality in an animated music video.
On the website, Merck also provides information as to what makes the company unique and a true original. Through the medium of social media, Merck engages in dialogue with its staff all over the world over and above the normal internal communications systems, without taking itself too seriously. The entire creation is the work of our digital agency Fork Unstable Media .