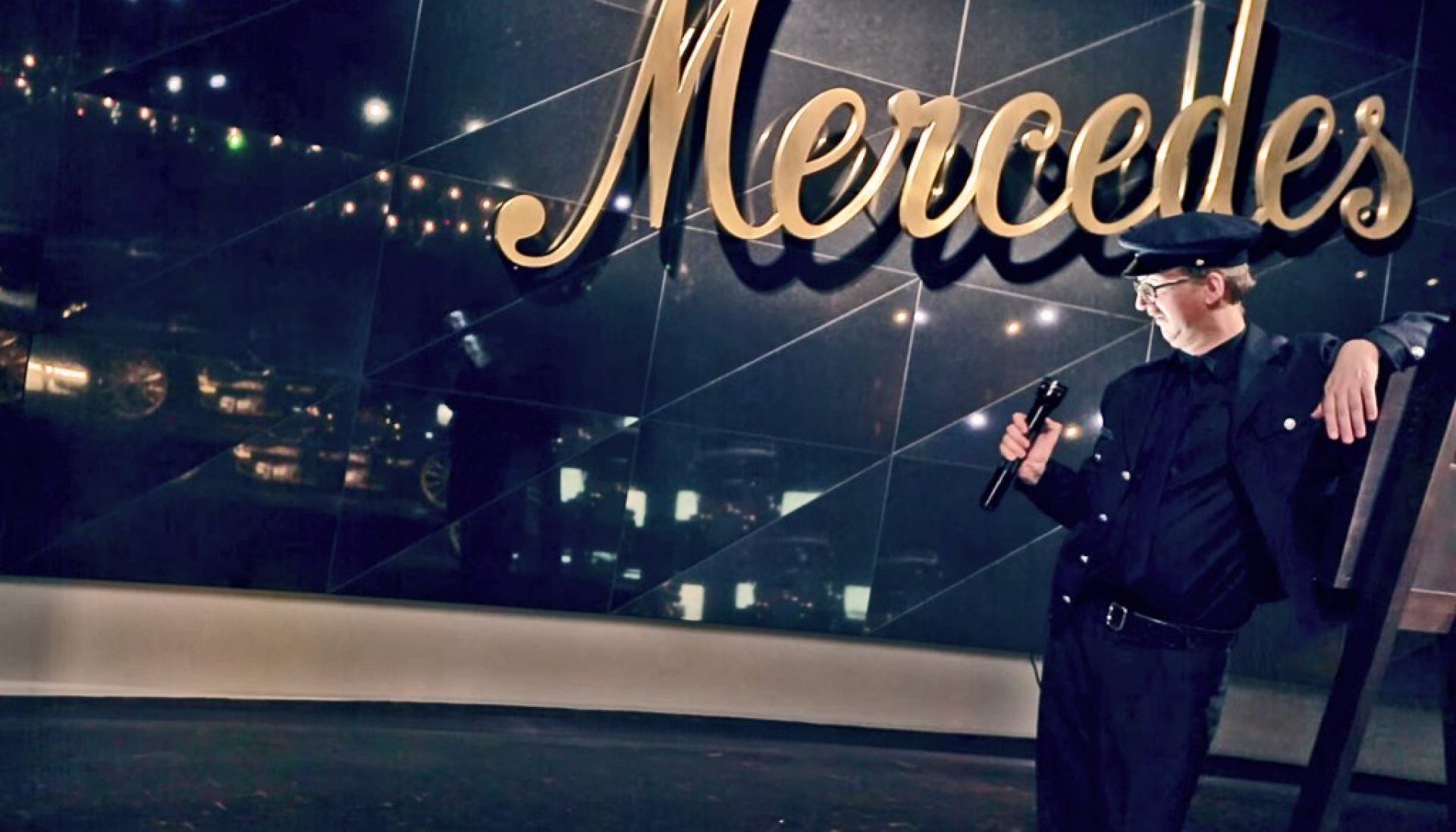 Mercedes-Benz
Mercedes-Benz:

Museum Monday
Thanks to the famous German car manufacturer, Monday just became a museum day!
Like many other museums, the Mercedes-Benz Museum is closed on mondays. But young people just aren't interested in museums and their perceivably dry content. So, how can we make the Mercedes-Benz Museum appealing for this 15- to 25-year-old target group?
Uke, the museum's night guard, takes us on a personal museum tour on mondays. He films himself with his own camera, uses the CCTV footage to tell us in his own unique way fascinating stories about the vehicles and inventions in the museum. It creates an authentic and entertaining museum tour for YouTube and Facebook . Users also interact with Uke via all Mercedes-Benz Museum social media channels.
In ordert to reach our pretty young target group of 15- 25-year-olds, we had to choose the right channels. In this case that was YouTube, to host the videos and Facebook to air the episodes, all additional content like Q&A, info snippets and votings for next topics. Instagram was purely used to generate awareness for the web series.
We aired the five episodes of season 1 throught ten weeks: one episode every other week. The episodes aired simultaneously on Facebook and YouTube. To tease the conversation we created multiple trailers and short teasers. In between the episodes we kept the conversation going with Q&As und posts to trigger interactions.