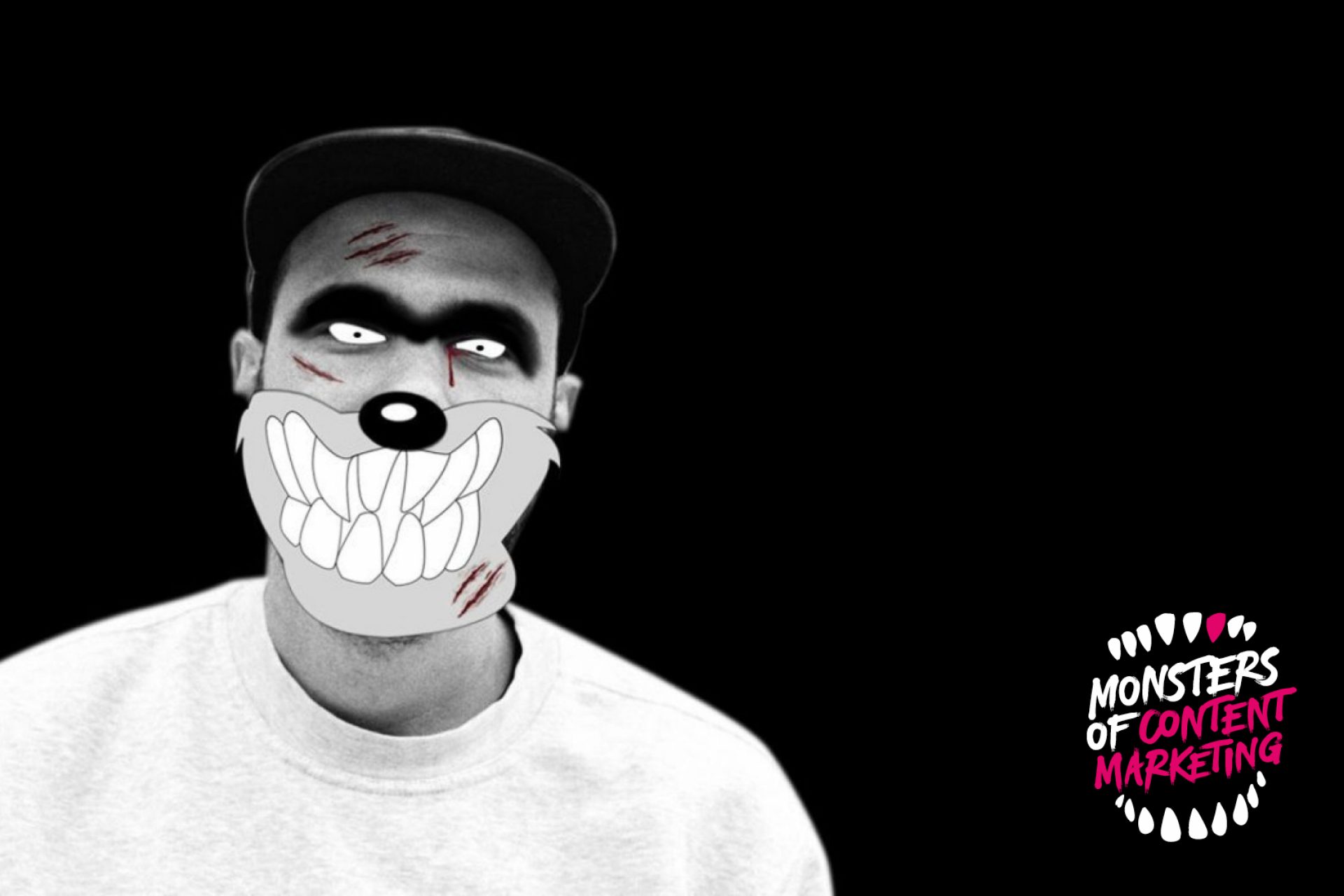 Monsters Of Content Marketing
Pascal Kerouche:

rappers, brands and millions
This is what our Corona Special No. 3 of "Monsters of Content Marketing" is about
Pascal Kerouche is going "just a little bit crazy". His to-do list is at zero. He can't photograph, he can't travel – which means that the greatest passions of the new Monster of Content Marketing are falling victim to Corona. "I've never been in Hamburg for so long at a stretch," says Kerouche. "So long" means: since March, because just before the Corona crisis, we went to Trinidad/Tobago for shootings.
The Hamburg native has been a big name in the hip-hop scene since he became house photographer for Snoop Dogg in 2007, went on tour with the superstar and lived with him in Los Angeles for half a year ("At some point it got boring"). He works now with his friends from Hamburg like the 187 street gangs or with RAF Camorra.
"
The fascinating thing about rap is the stories that people radiate and have to tell.
And since "hip hop is such a big marketing thing that many brands look closely," he also photographs for many brands – mostly with a hip hop reference. Nike, Fila, Jägermeister are three of them.
Recently Kerouche itself has also become a brand. The label Cleptomanix brings out the photographer's fashion. He was often dissatisfied with cuts. That's why Kerouche once took matters into his own hands. The first collection revolves around Los Angeles. The further development was logical for someone who has long since become an influencer. 143,000 followers on Instagram testify to how important Kerouche is in the scene. Recently he sold 800 pairs of socks with a camera motif within five hours. Actually, the photographer wanted to be in New York now to take photos for his second collection, but Corona prevented him from doing so. What makes pictures so attractive for him in storytelling?
"Photos can tell a story and everyone interprets it differently. Compared to other formats, they allow more freedom."
In our new podcast Kerouche tells how he immersed hisself in the US hip-hop scene and ended up in a hotel room at 4 a.m. with Snoop Dog. And also reveals why the superstar couldn't make him a millionaire.
Listen to it now
Our Podcast Monsters of Content Marketing is available on Spotify , Apple Podcasts , Soundcloud and YouTube . Please note, that the podcast is in German.