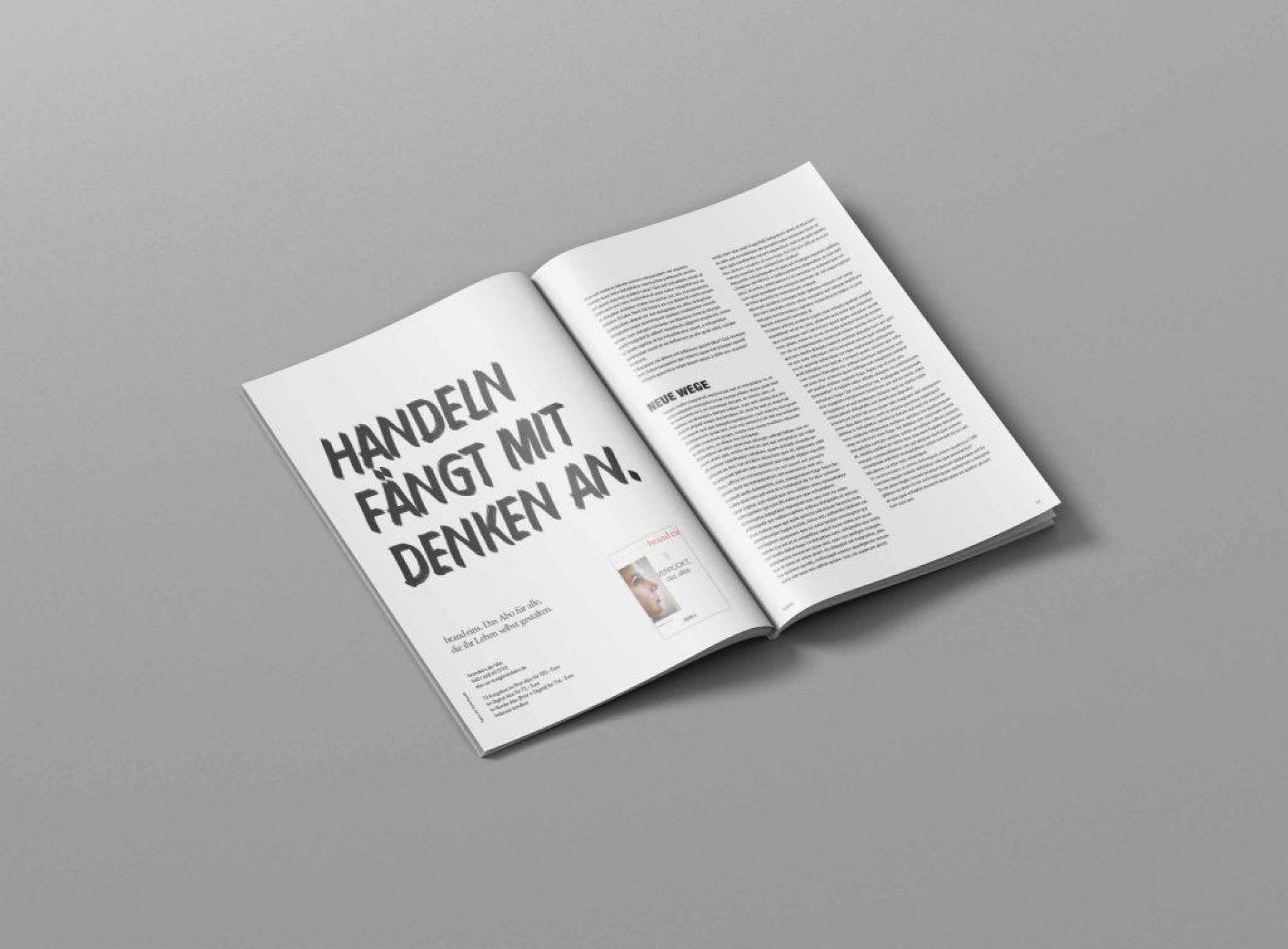 brand eins
Power through

actions
Our headline campaign for the business magazine brand eins
If you spot someone carrying a copy of a printed magazine nowadays outside the agency scene, there's a good chance that magazine is brand eins . The business magazine targets readers who don't believe in the highly touted universal recipes for success and ready-made, easy solutions.
For those that create their own ideas and follow their own professional path. "The subscription for all those who shape their own lives" is the claim behind the current campaign.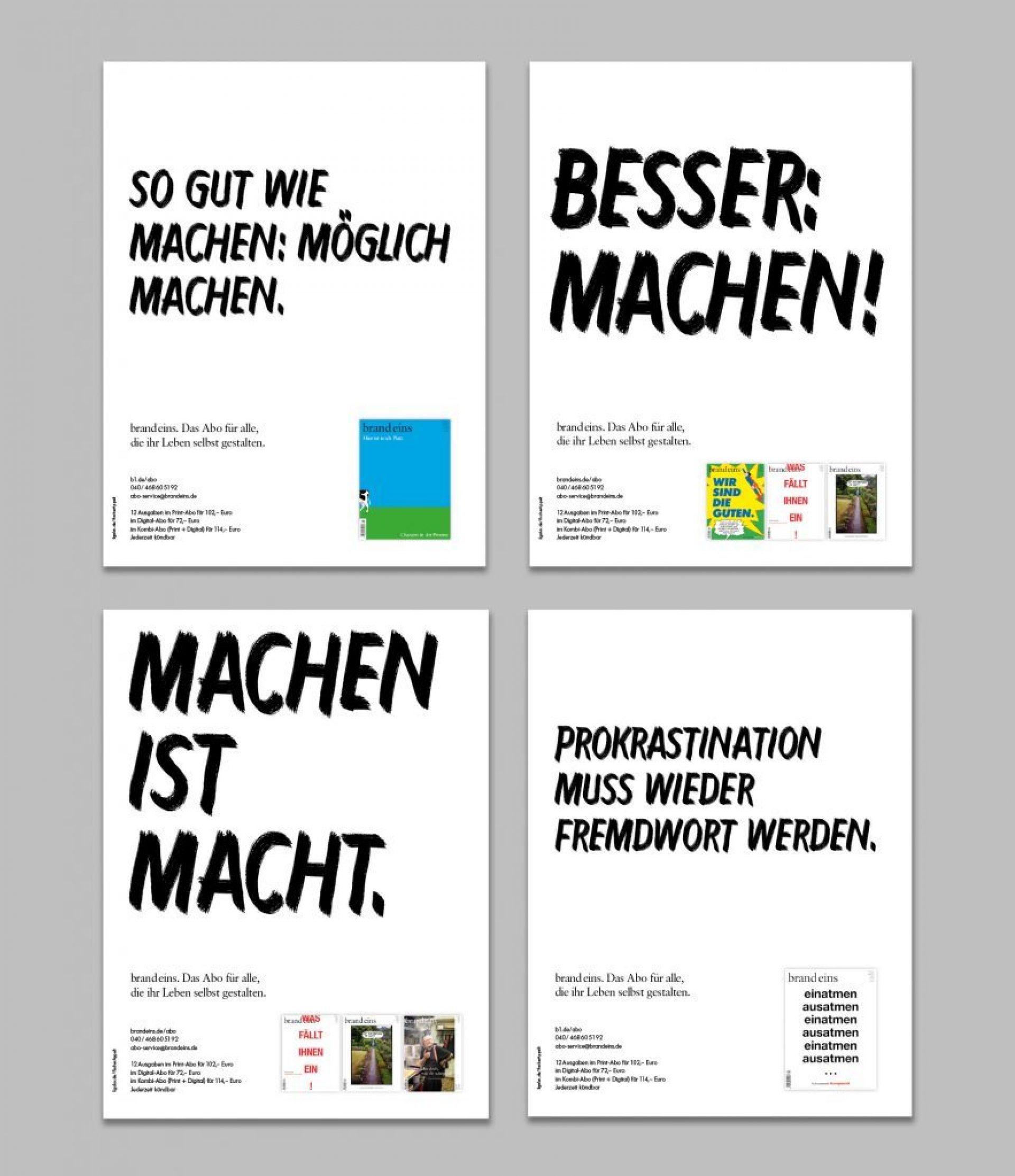 A new headline has graced the cover since January 2019 with the aim of attracting a stable and increasing number of subscribers in the difficult market for print publications.
"How could we refuse such a great offer? Doing your own advertising is never a walk in the park – an outside perspective was precisely what we needed."
The cooperation was also extremely enjoyable for us and provided some great strategic benefits. "I've been an avid reader of brand eins for many years. The world would certainly be at a loss for ingenious ideas without Wolf Lotter's excellent monthly explanatory pieces. So, I'm all the more pleased that we are visible in brand eins each month with this lovely and witty campaign," reports our CEO Matthias Wesselmann.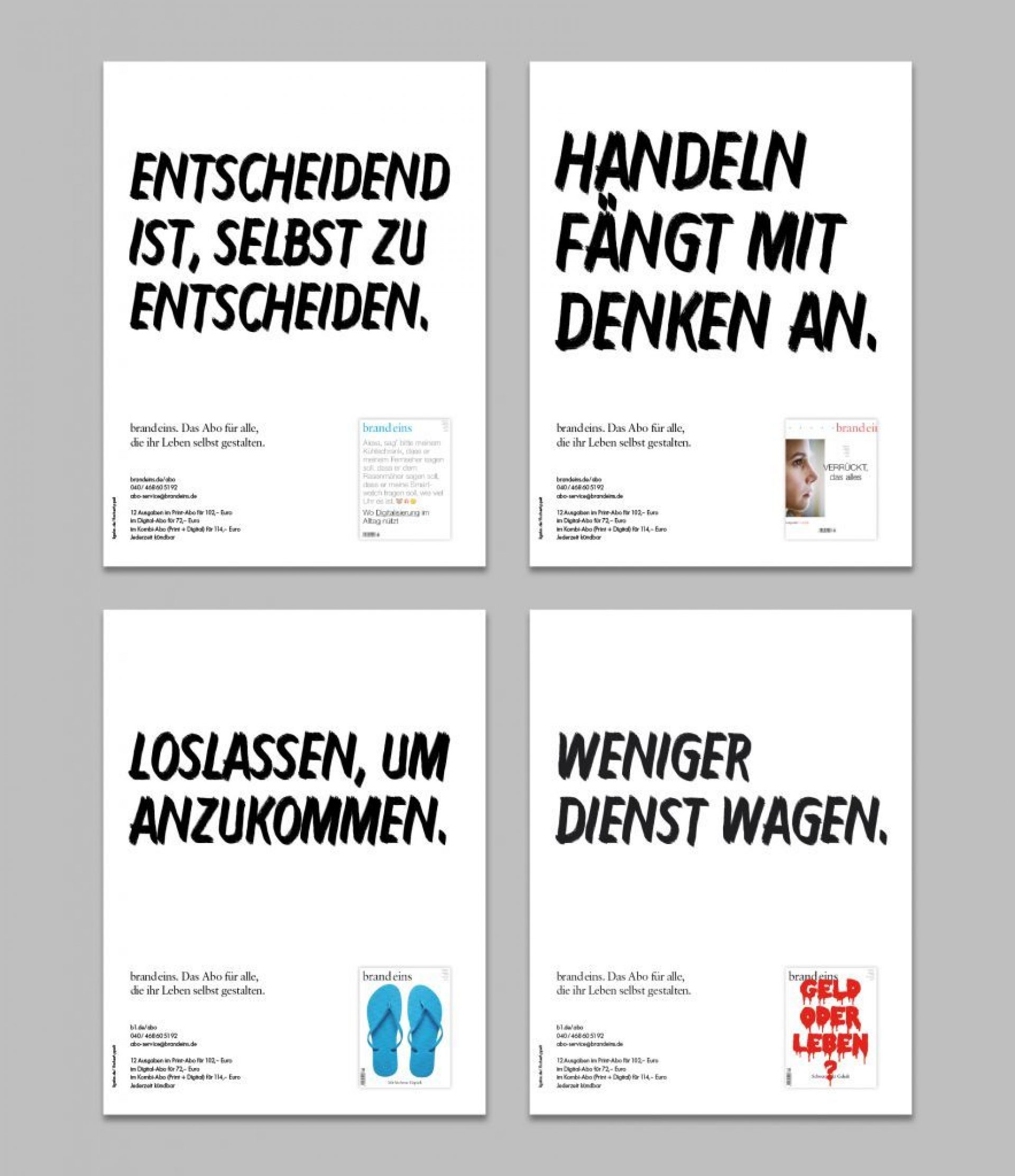 Our creative department are behind the concept and text of the campaign and the design was created by our design subsidiary, Ligalux .