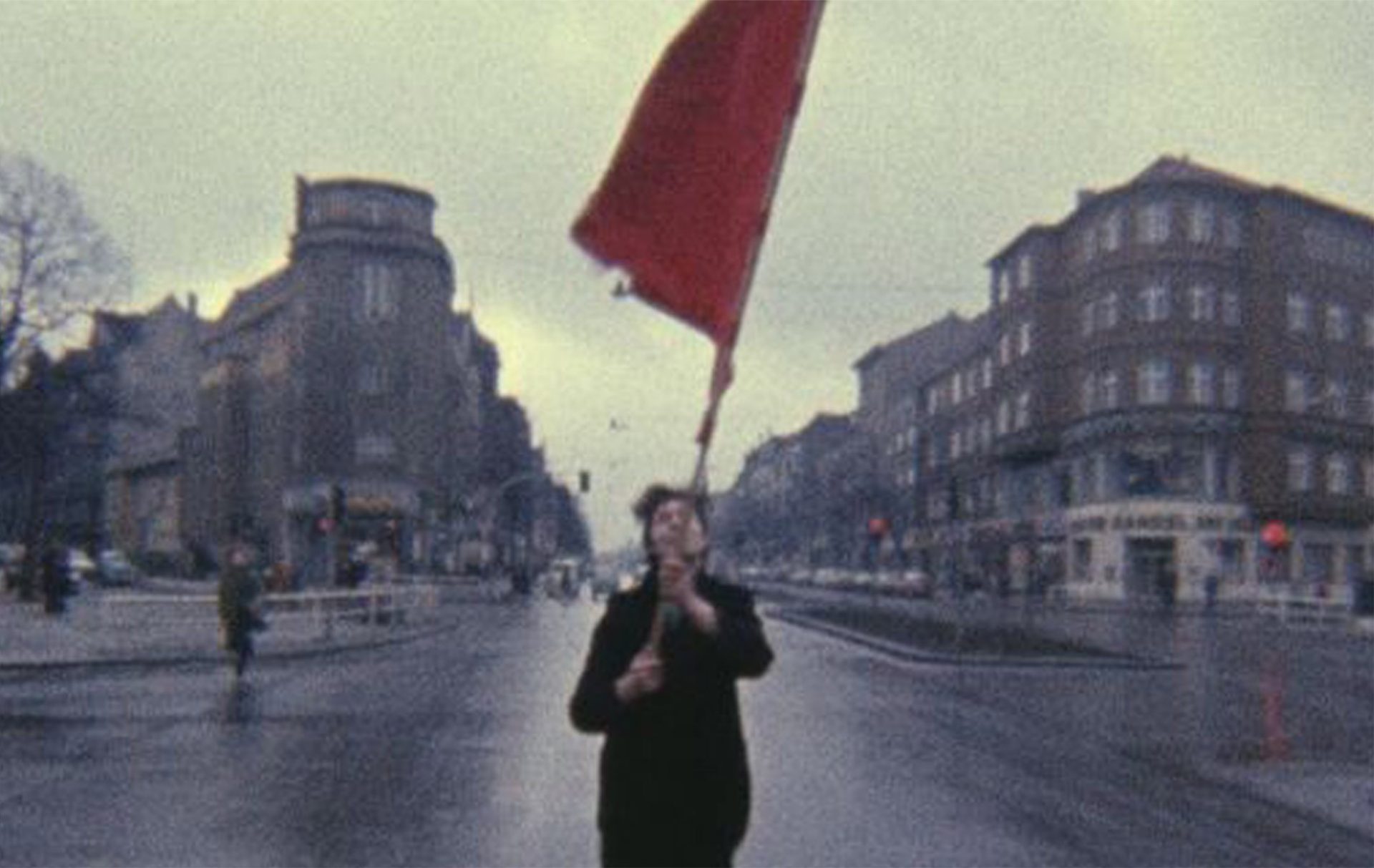 Deutsche Kinemathek Berlin
More than just an

archive
We're generating interest in media, film & television with the Deutsche Kinemathek Museum for Film and Television
Museum-lovers listen up: there's no need to worry if you miss an interesting exhibition in Berlin or can't make it to a museum in the capital. Now you aren't just limited to browsing the archives.
Our digital experts at Fork Unstable Media teamed up with the Deutsche Kinemathek Museum to provide (digital) visitors with more than just a basic search function. Now visitors can follow content-based digital routes through the museum that function similarly to chapters in an exhibition catalogue and immerse themselves in a range of thematic worlds of cinema.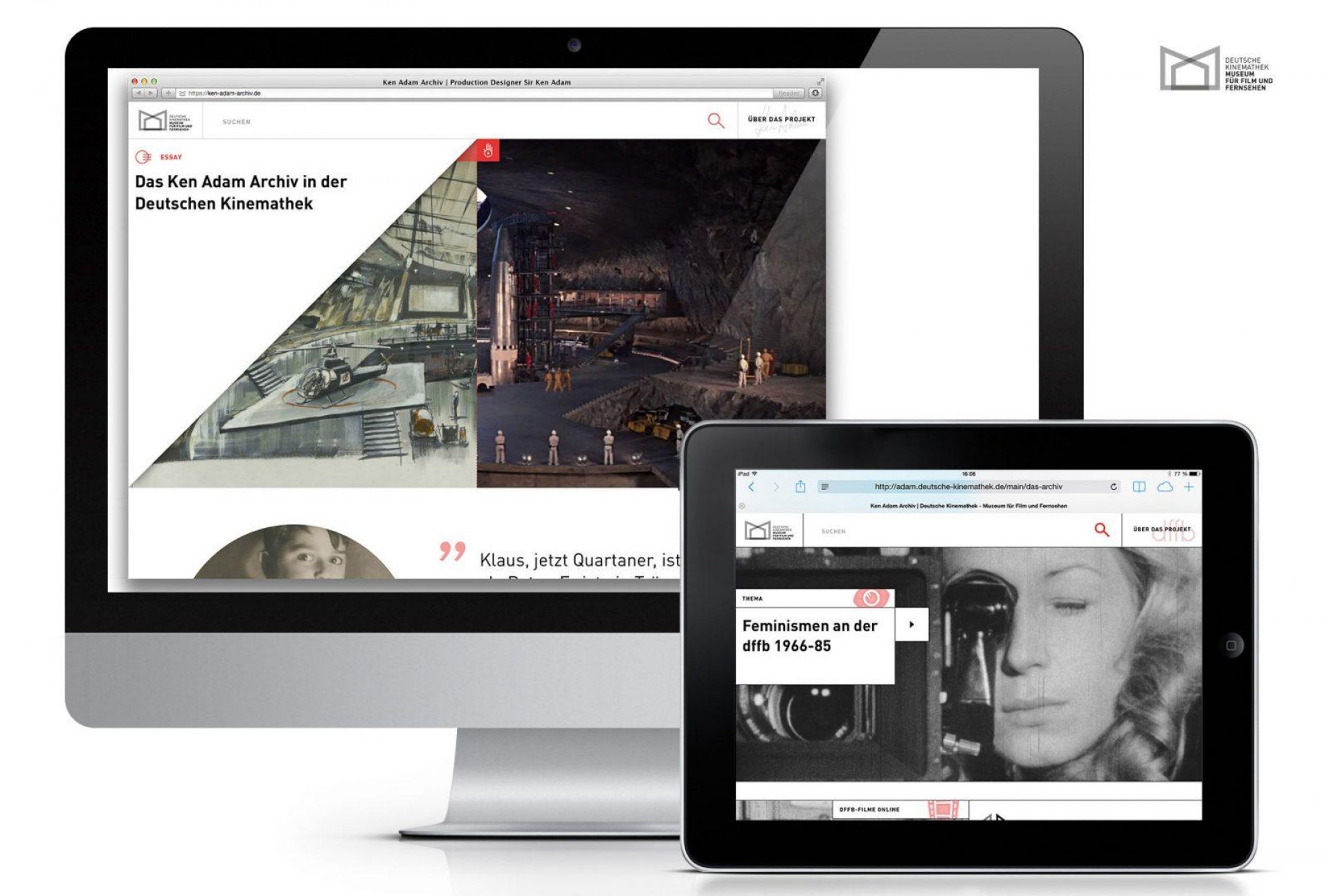 The task
The Deutsche Kinemathek Museum wanted to release two key collections from film and television to experts and the general public. One is the estate of Ken Adam, the most famous production designer of his generation. The other is the complete archive of the dffb (German Film and Television Academy Berlin). Countless films, footage and documents needed to be curated, edited and published for interested members of the public.

Two separate identities were developed for the very different content, but both are based on the same technical platform and work with the same principles. The challenge was to create individual identities for both the content from the Ken Adam archive and the dffb works despite using the same structure on the platform.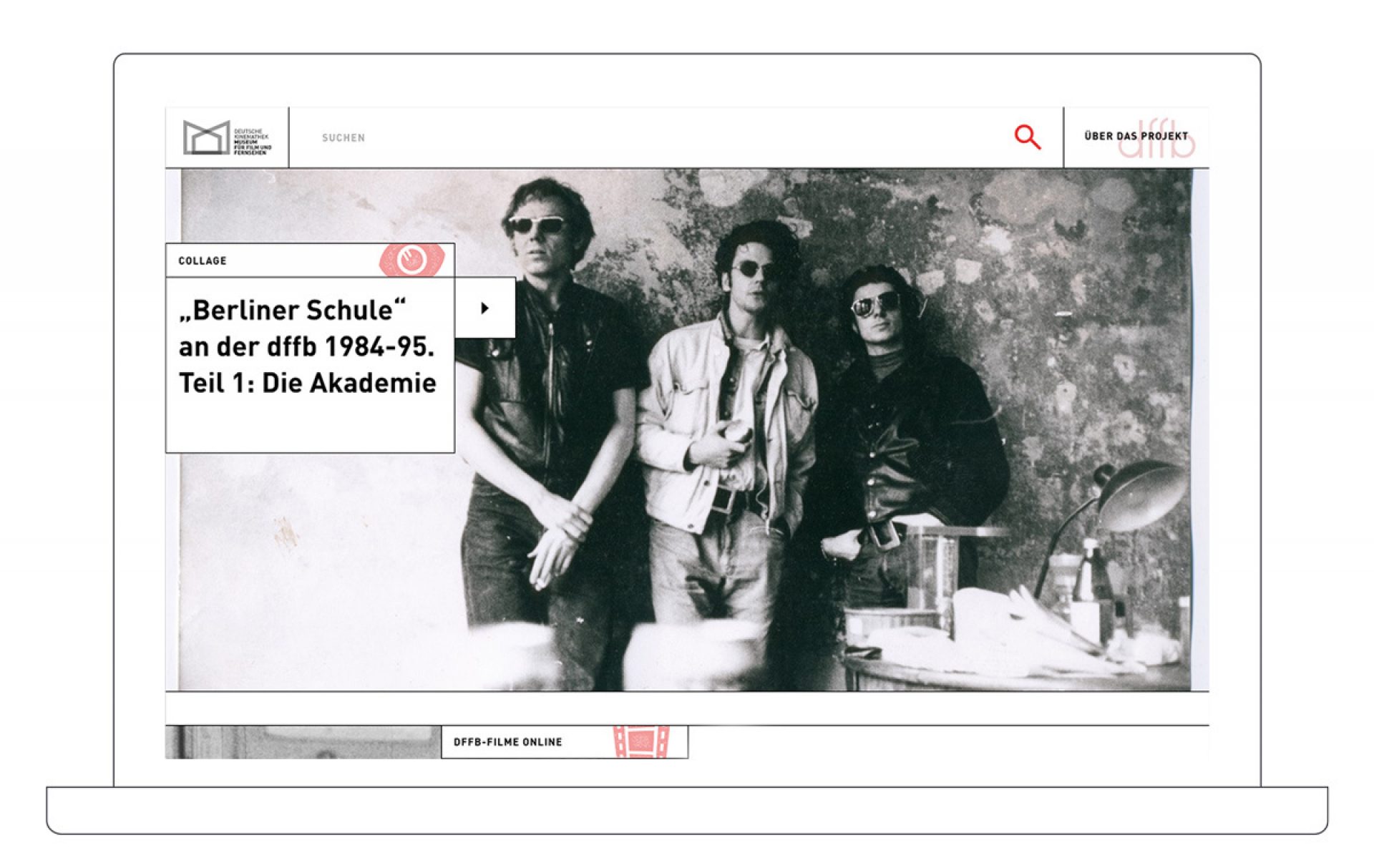 The digitalised collections and materials from Ken Adam and the dffb are originals and can only be accessed through the Deutsche Kinemathek Museum website. The "Original Quality Content" forms the basis for both platforms.
Awards
Annual Multimedia Award 2018, Silber
W³ Awards 2017, Silber
Lovie Award 2017, Bronze
ADC Nagel 2017, Bronze