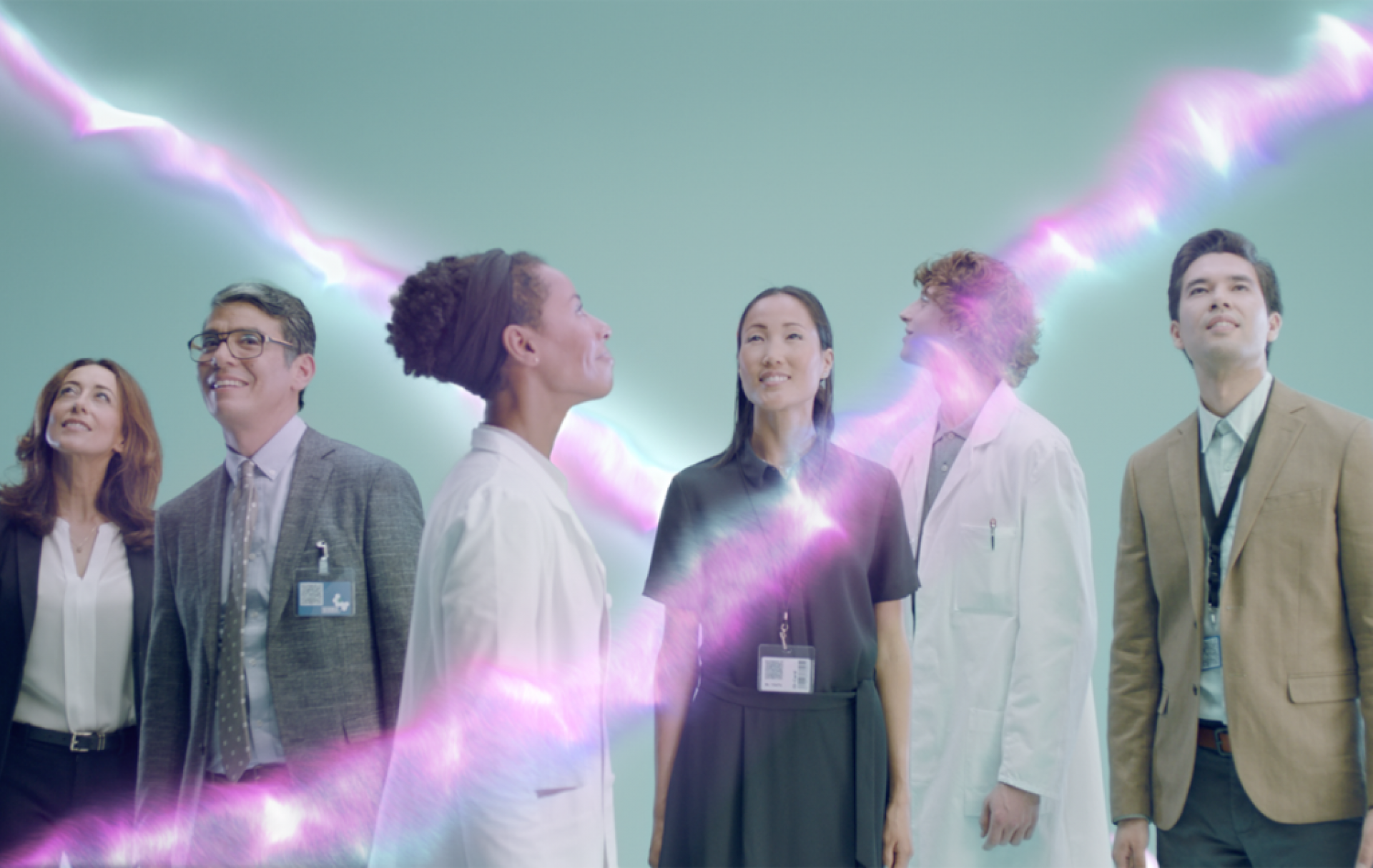 Merck
Global #catchcurious campaign for

Merck
The core objective was to strengthen Merck's reputation as a vibrant science and technology company.
Merck's reputation as a vibrant science and technology company should be strengthen among customers, innovation partners, and potential employees. Breakthoughts begin with curiosity.
Situation and Objectives
As part of its "State of Curiosity" report, Merck discovered that only 20% of workers in Germany, China and the USA self-identify as curious. To improve this situation, and infect science and technology audiences with the innovative effect of curiosity, Merck started the global #catchcurious initiative.
A global network of B2B influencers was to support and amplify digital advertising campaigns by infecting relevant audiences with the #catchcurious message before directing them to the Curiosity Hub, the online home to all campaign activities and content.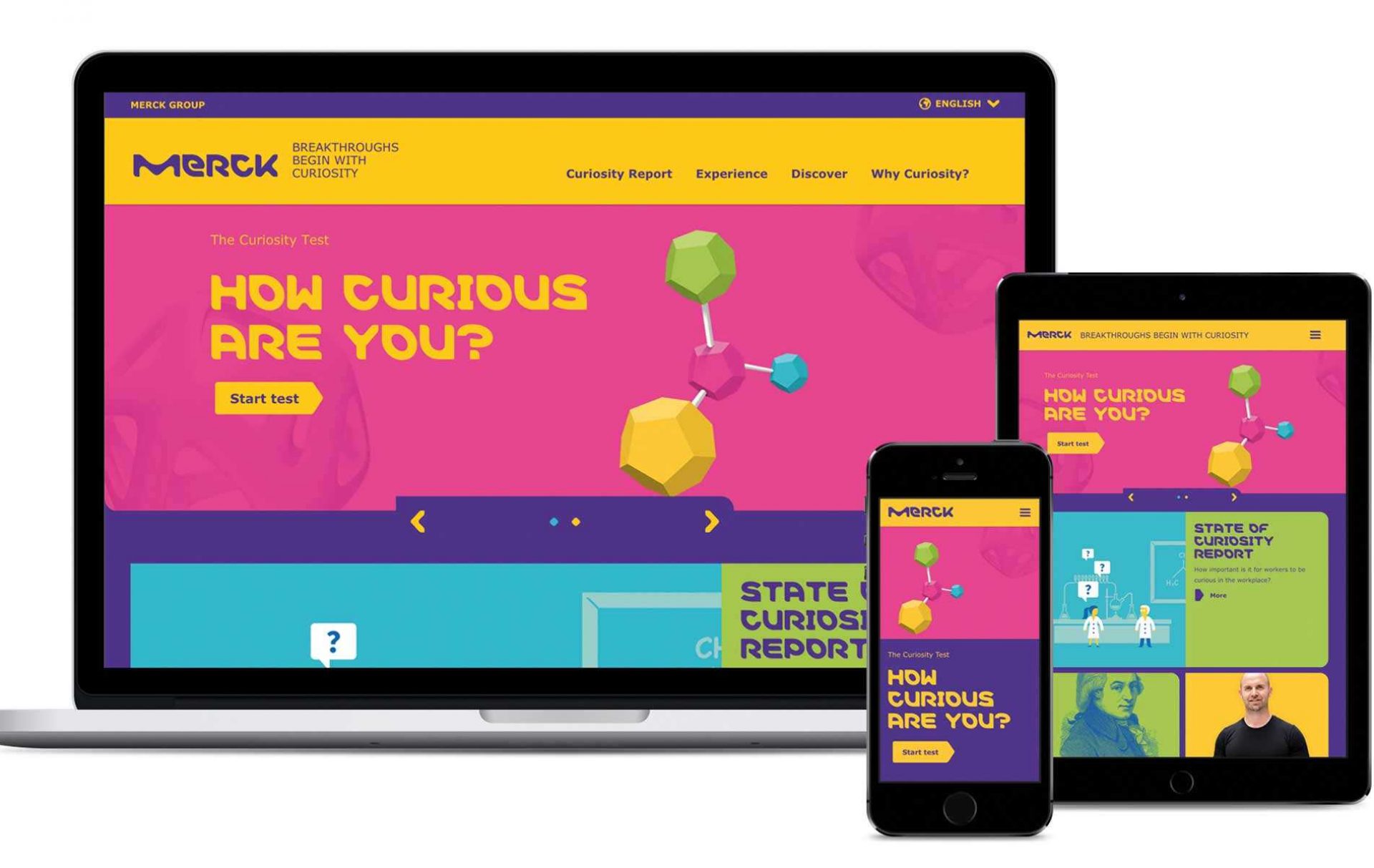 Strategy, Insights and Idea
Breakthroughs begin with curiosity. With this insight, our strategic goal focused on the creation of a discovery driven platform to really stir the curiosity of visitors, making interactions with the overlying campaign both rewarding and entertaining. Harnessing the power of an inspirational and, at times, provocative campaign narrative, we aimed to empower and activate B2B audiences with curiosity, the driving force behind innovation.
"
If science is so exciting, why must it look so dull?
Reaffirming this insight, the Curiosity Hub transformed the findings of Merck's curiosity report into a series of vibrant experiences, digital interactions, and exciting editorial content. The platform induces curiosity via interactions, communication, and visuals which raise questions, incite inquisitiveness, and whet the appetite of science and technology professionals.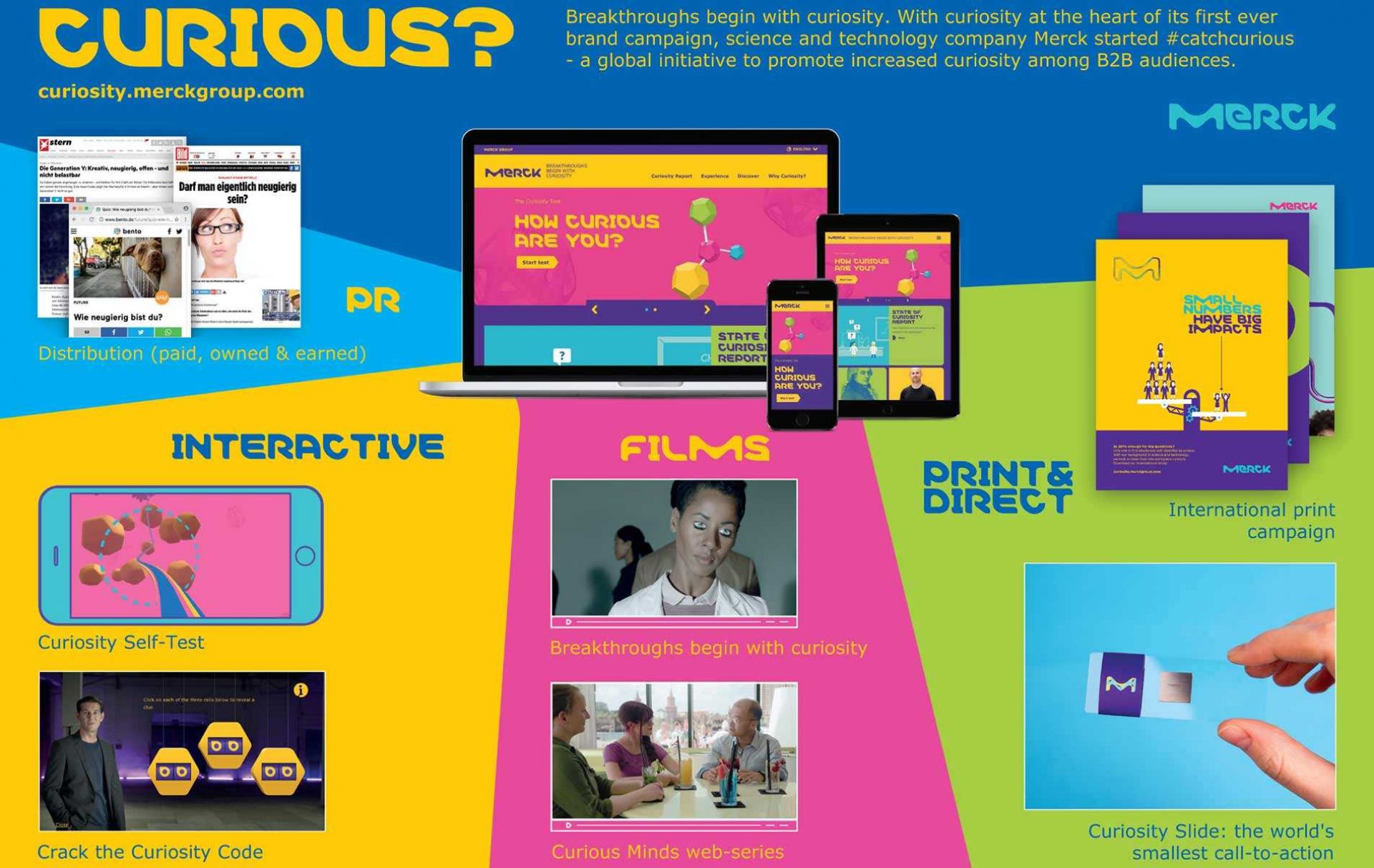 Creative Execution
The web platform and overlying campaign employs a vibrant visual language to transport our message to B2B audiences. A self-test feature takes users on a vivid 3D journey to generate personal curiosity profiles. Plus, curiosity expert Dr. Carl Naughton invites audiences to crack the "Curiosity Code" as part of an unconventional interactive film feature.
Biologist and YouTube educator Inés Dawson hosts "Curious Minds", a four-part interview series in which science based influencers from across the globe discuss the influence curiosity has on breakthroughs in science, technology, and education.
The "Curious Elements" programme offers four interactive tactics to help science and technology professionals discover and train the individual elements of their personal curiosity.
We used a laser to burn the world's smallest call-to-action to the "Curiosity Slide", a branded lab-slide delivered to influential scientists encouraging them to visit the Curiosity Hub.
Articles, films, interactive infographics, and regular interviews with leading curiosity experts complete the responsive, multilingual campaign site.
Campaign Evaluation:
The engaging mix of scientific data and interactive digital experiences paid off. Since its launch in September of 2016, the Curiosity Hub has amassed 3.9m page views from over 2.1m unique B2B visitors.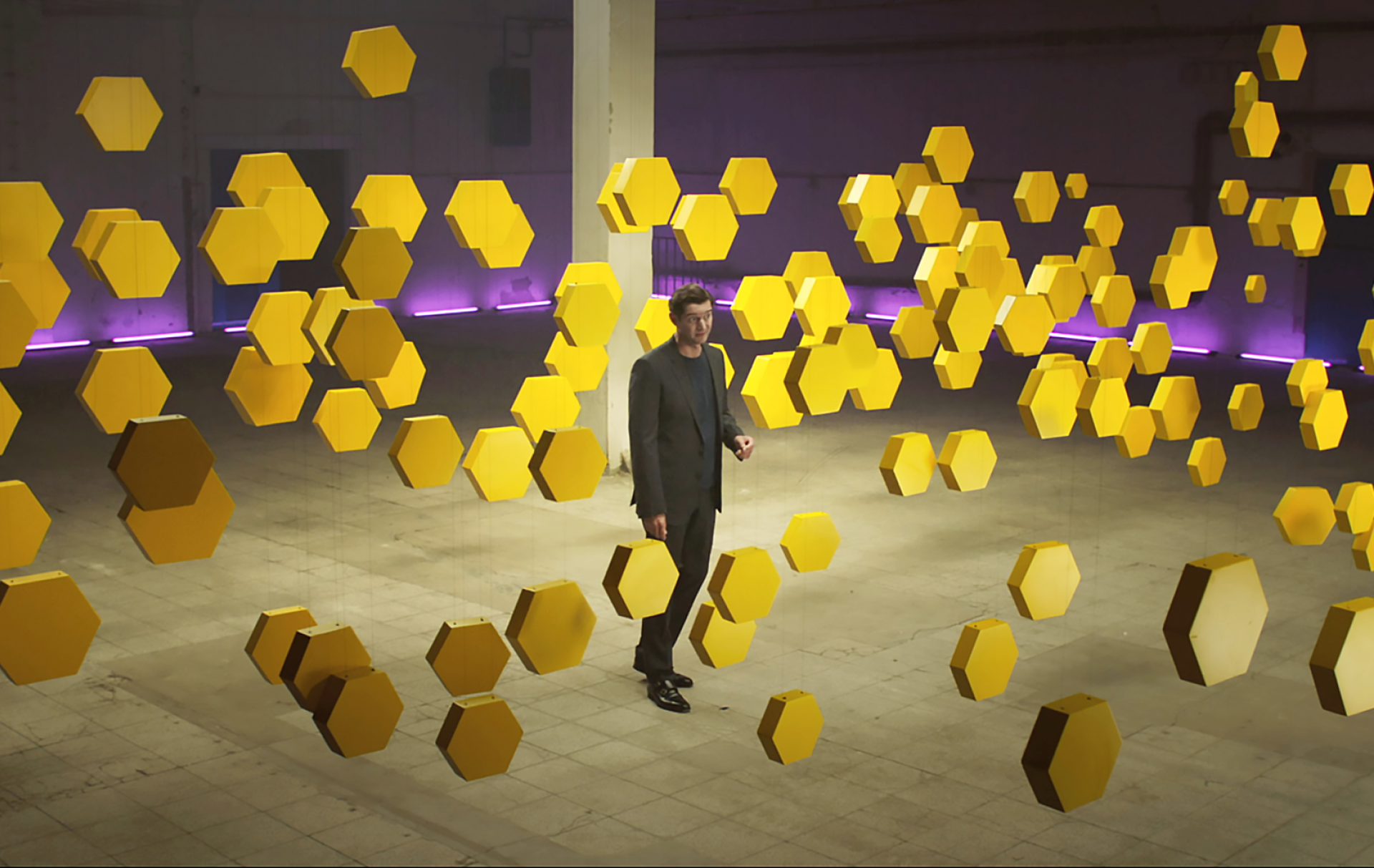 Awards:
SABRE EMEA Awards: Gold
LOVIE Awards: Gold, Silver, & People's Prize
Best of B2B Awards: Gold, Bronze
Marketing Intelligence & Innovation Award: Campaign of the Year
W³ Awards: Gold
European Excellence Award: Winner
German Prize for Online Communication: Winner
German Brand Award: Gold
German Design Award: Winner
ECON Award: Gold
MAX Awards: Silver
Best of Content Marketing: Silver
Annual Multimedia Award: Silver
Megaphon Awards: Best of Pharma & Health