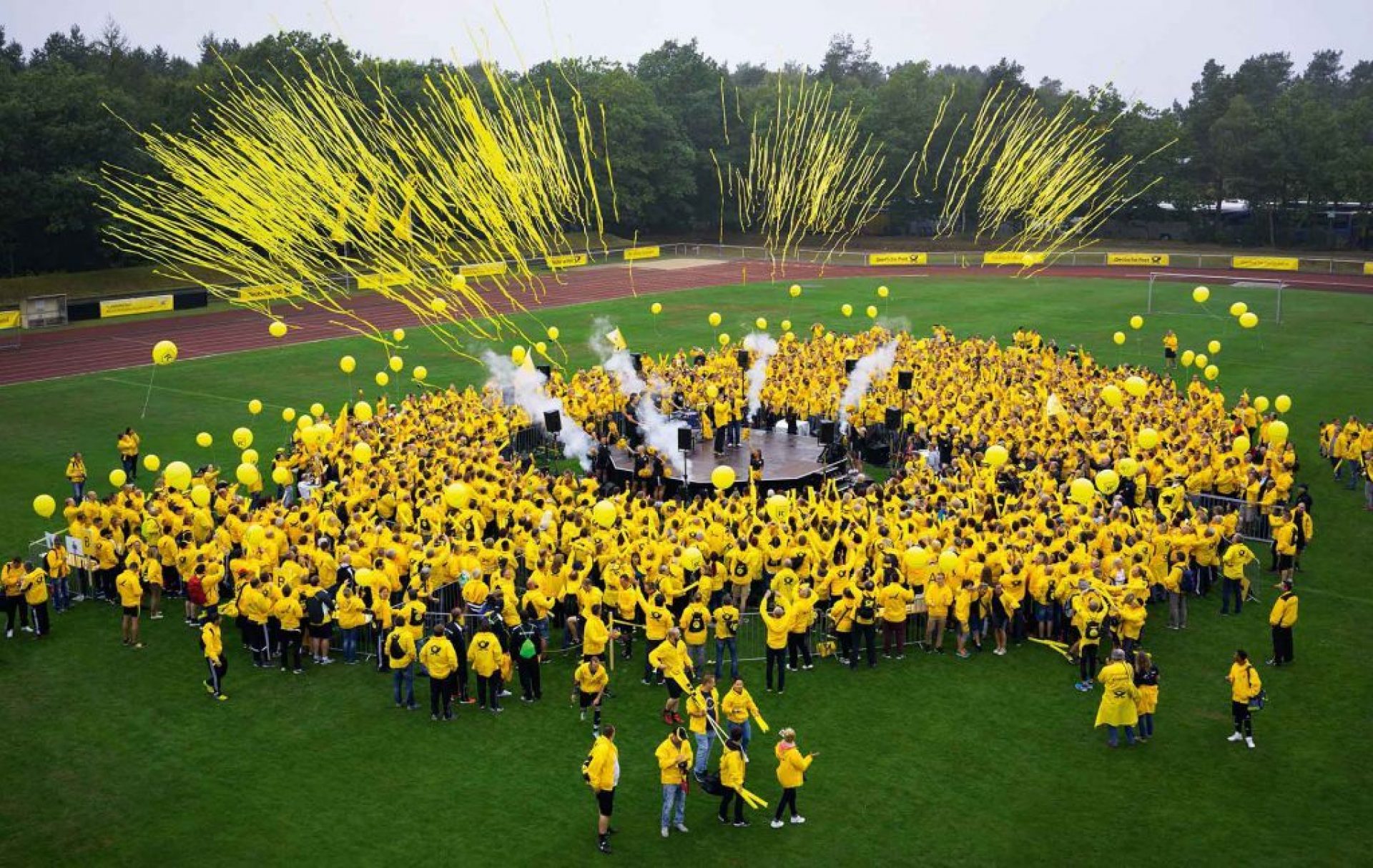 Deutsche Post
FC Deutsche

Post
From colleagues to friends
The fans donning yellow and black cheer players to perform to the best of their ability.
This time, however, the venue is not the south stand in the stadium of a well-known Ruhr district club. This summer day marked the highlight of all Germany-wide activities of the Fan Club Deutsche Post: 3,000 colleagues came together to celebrate the season finale in Bispingen at the Lüneburger Heide.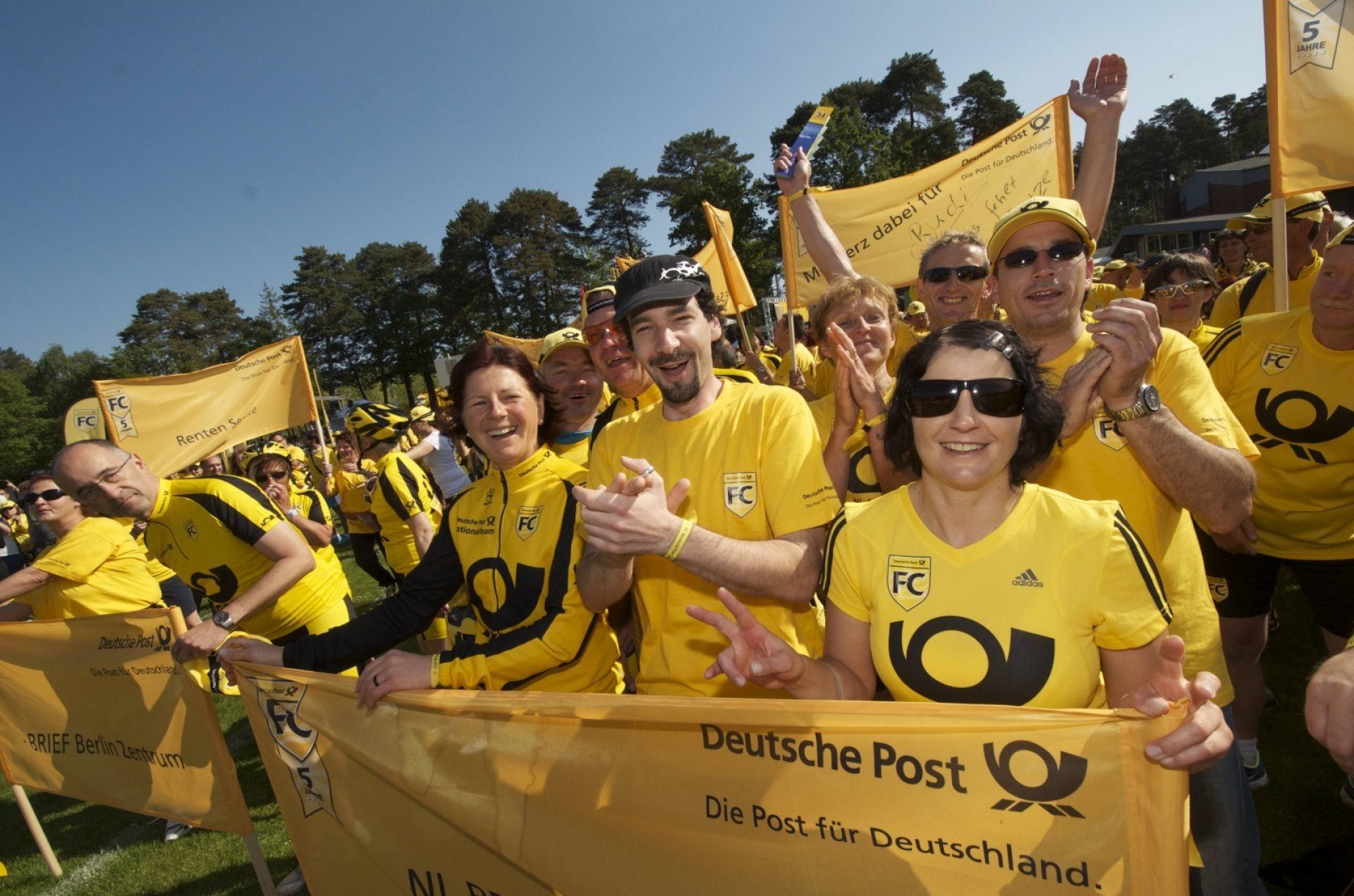 FC Deutsche Post is supported by an internal branding program, one of the largest of its kind in Germany. It connects approximately 180,000 employees of the Post's eCommerce Parcel division and turned them into fans of the Deutsche Post brand. FC Deutsche Post covers all internal sports and fan activities such as football, running and cycling, and also cultural events. The club provides a scheduled programme all year round for all employees.
Awards
Internal Branding Award – Gold
Marketing prize of the sport – Silver
BoB Award – Bronze
BEA Blach Report Event Report 2016 – Bronze
German Brand Award 2016 – Winner