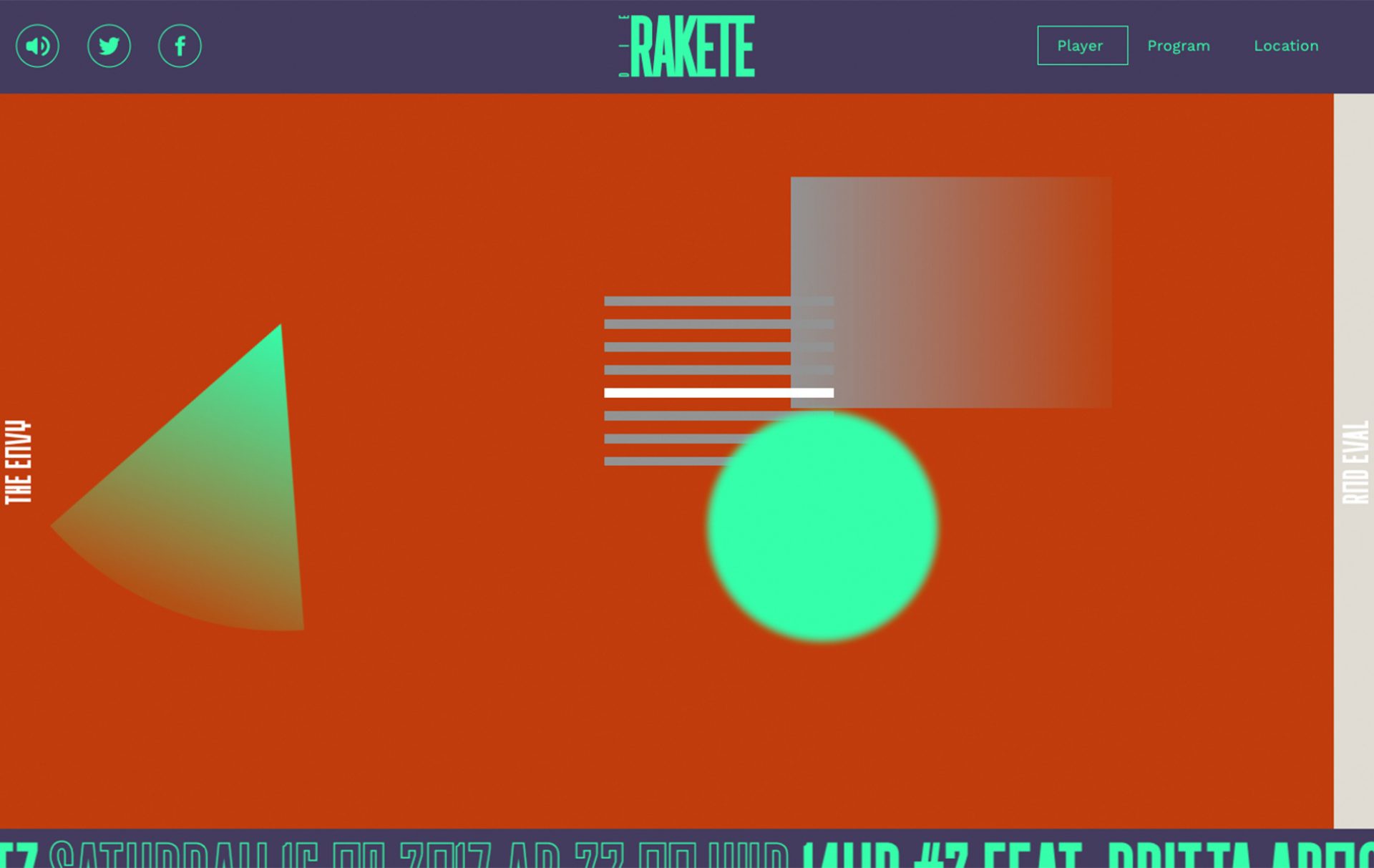 Die Rakete
Die Krieger des Lichts turn

Rakete fans into DJs
"Die Rakete" gets a new corporate design and website
Visitors to the new website for the legendary Nuremberg club "Die Rakete" can jump right in and mix records to their heart's content. Four drag points are used to create a true DJ setup on the dierakete.com with a twist: different geometric shapes and bright colours.
Users can let their musical imagination run wild and become DJs for the evening. The sophisticated technology is intuitive and playful with drag points that can be moved around to help users quickly learn how to create certain sound effects.
Strategic design company Die Krieger des Lichts used a Web Audio API, a browser interface that allows users to select audio sources, play, manipulate, visualise and create spatial effects. Programming of this calibre can usually only be created with professional sound editing programs.
In the future, Die Rakete plans to stream unreleased tracks and sounds from well-known DJs on its website.