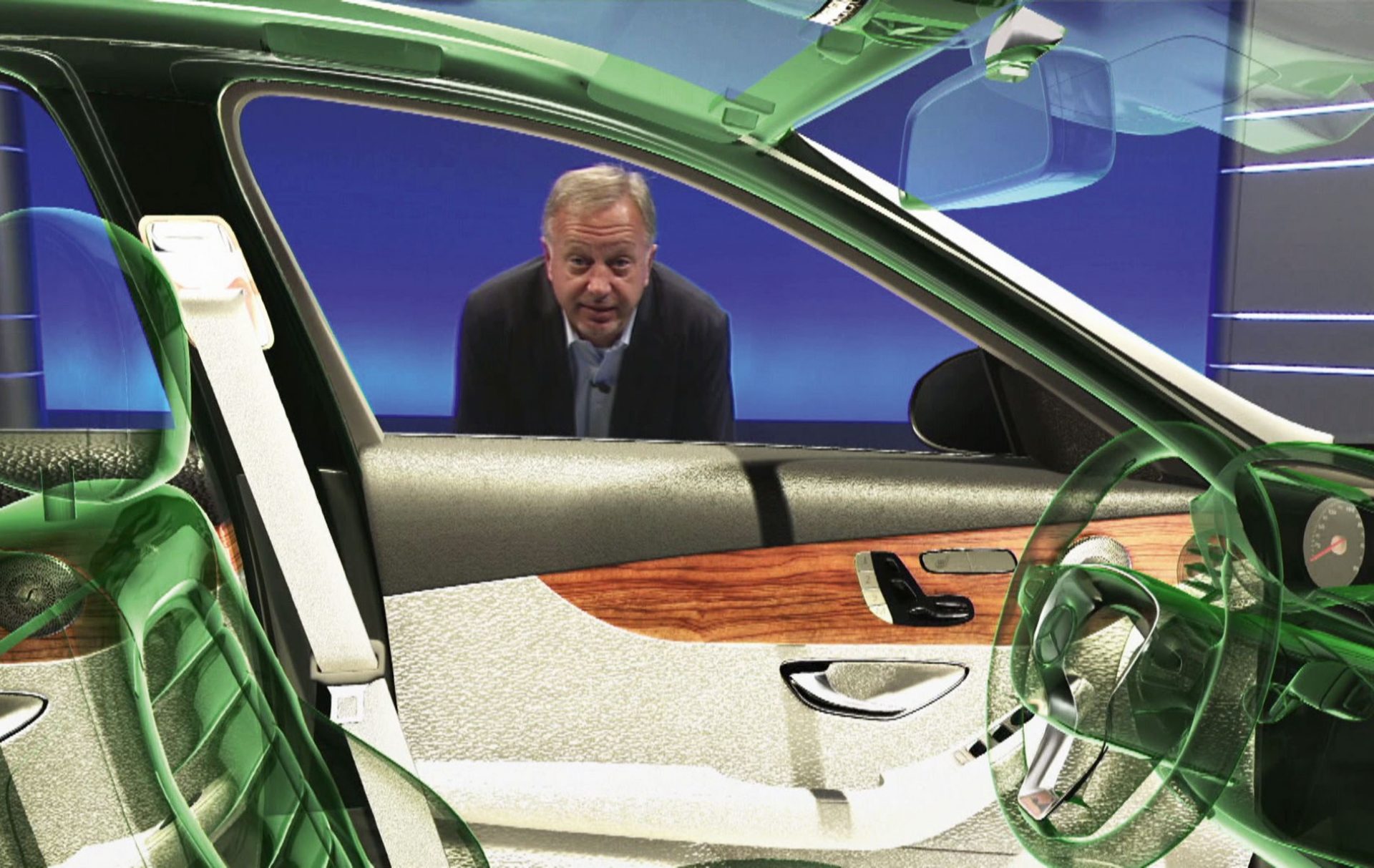 Mercedes-Benz
AKUBIS: learn through play with

AR/VR
Emotional content forms the basis of the Mercedes-Benz e-learning platform
The ambitious goal of the audio-visual training program AKUBIS, created by Mercedes-Benz Global Training and implemented by fischerAppelt, amongst others, is to communicate complex work processes and individual repair steps in a bold and didactic way.
The AKUBIS family currently comprises four formats, however, as Michael Temme, Manager of Distance Learning & Technology at Mercedes-Benz, reveals, this project will soon be taken up a notch: "Together with fischerAppelt, Mercedes-Benz Global Training is moving with the times and transitioning from training television broadcasts to a video-on-demand service," says Michael Temme.
The AKUBIS training TV forms a key component of the Mercedes-Benz Global Training distance learning concept. Group-internal experts have used this medium to provide information on news and changes in products and technology at Mercedes-Benz since 1989. Various telelearning formats will now be used to train employees worldwide through integrated learning via moving images.
A playful approach to the Mercedes-Benz e-learning platform
In the meantime, Frank Schliefer refers to the AKUBIS innovations as "AKUBIS reloaded". "We're focusing on call-to-action, gamification and infotainment," says the Director of Production Force from the fischerAppelt moving images unit in Stuttgart. Schliefer envisions autodidactic learning with a playful element. The new AKUBIS formats should ideally fascinate, motivate and be fun for learners to inspire them to use the AKUBIS portal of their own accord. "In the future, we will increasingly use storytelling and gaming elements to make the content more personal, emotional and entertaining," says the IT and moving image expert.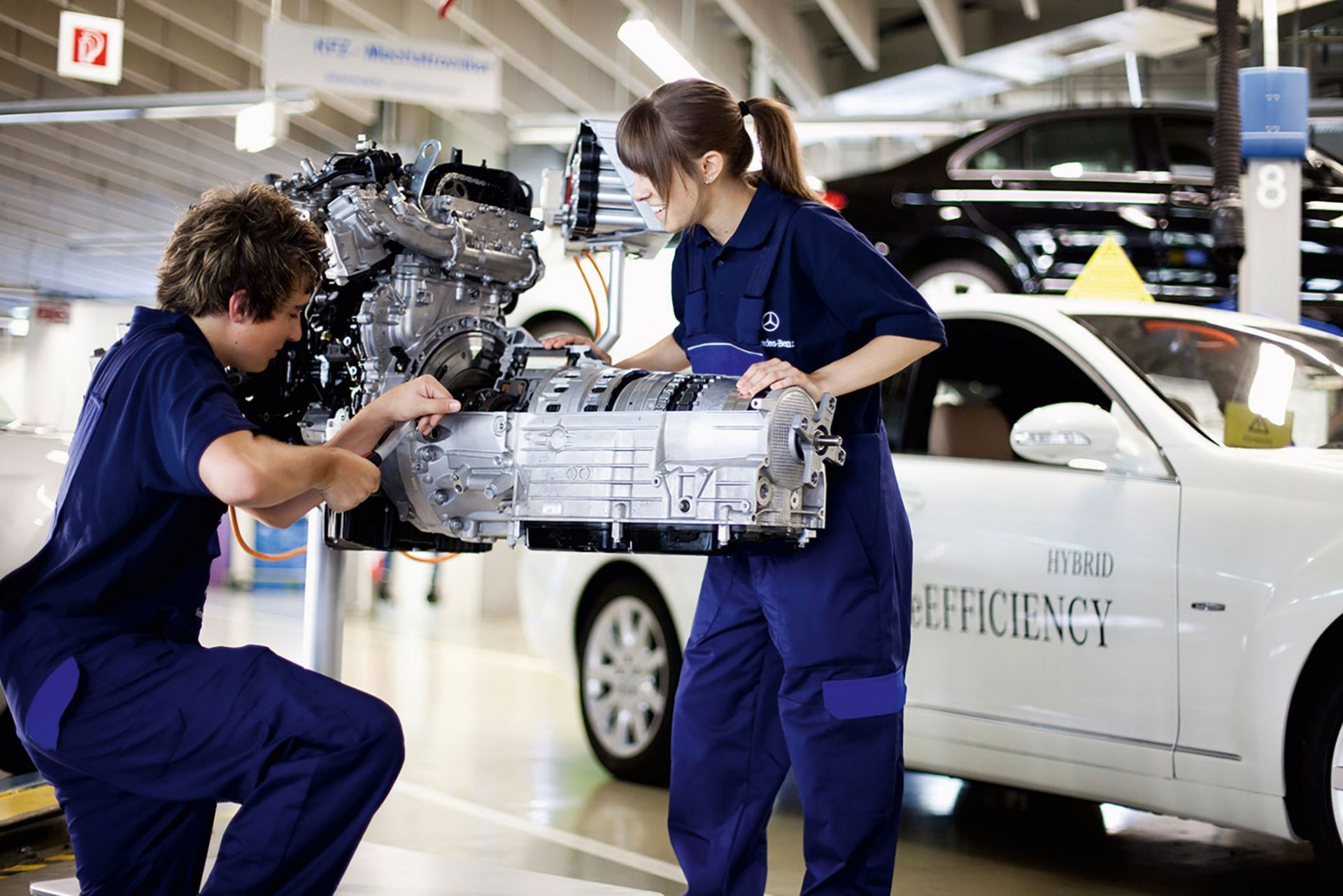 We will also need to initiate the transition from broadcast-based telelearning to a modular on-demand format, explains Michael Temme. "We're doing away with the traditional broadcasting structure and moving towards a modular concept that can be easily accessed via the GT app, for example," adds Frank Schliefer. Mercedes-Benz is also aware of the signs of the times: with content being played on a range of devices, it also has to compete with other distractions in the surrounding area for attention. It's therefore key that all information is presented in a short, concise and entertaining way. "The information must also be interactive and intuitively accessible," says Schliefer. The classic presentation format was consequently avoided. This has enabled AKUBIS to transform and gain new energy: from location-bound, linear programmes to a non-linear format that can be accessed whenever, wherever.
Learning with augmented and virtual reality
In order to achieve this, we produced the content for AKUBIS in our state-of-the-art studio with the latest technology – a studio that has recently been expanded with a green box. "The set will look different in the future. We're now able to work more flexibly with the ability to use 3D technology and virtual elements," emphasises Michael Temme. This technology encourages interaction with the user through the use of exchangeable graphics, motions and images in the background and makes the format more varied, the content more memorable and also understandable, explains Michael Temme, the Head of Distance Learning & Technology at Mercedes-Benz.
Here's where augmented and virtual reality come into the picture. This technology has enabled new vehicles to be presented in 360 degrees and test drives can be experienced virtually. Game elements as well as AR and VR can also be used to teach technical processes and innovations. "At the end of the day, new technology has introduced us to a breadth of new possibilities," says Michael Temme. "And we'd hardly be us if we didn't grasp the opportunities it offers."
Mercedes-Benz Global Training in numbers
150 training locations
120 countries
800 trainers worldwide
900,000 training man-days per year
"Transparent campus" in Stuttgart-Vaihingen
Up to 450 employees are trained here each day
The Global Training Center covers 22,000 m²
More than 20 workshops are available for private cars and commercial vehicles
Training rooms with flexibly configurable facilities