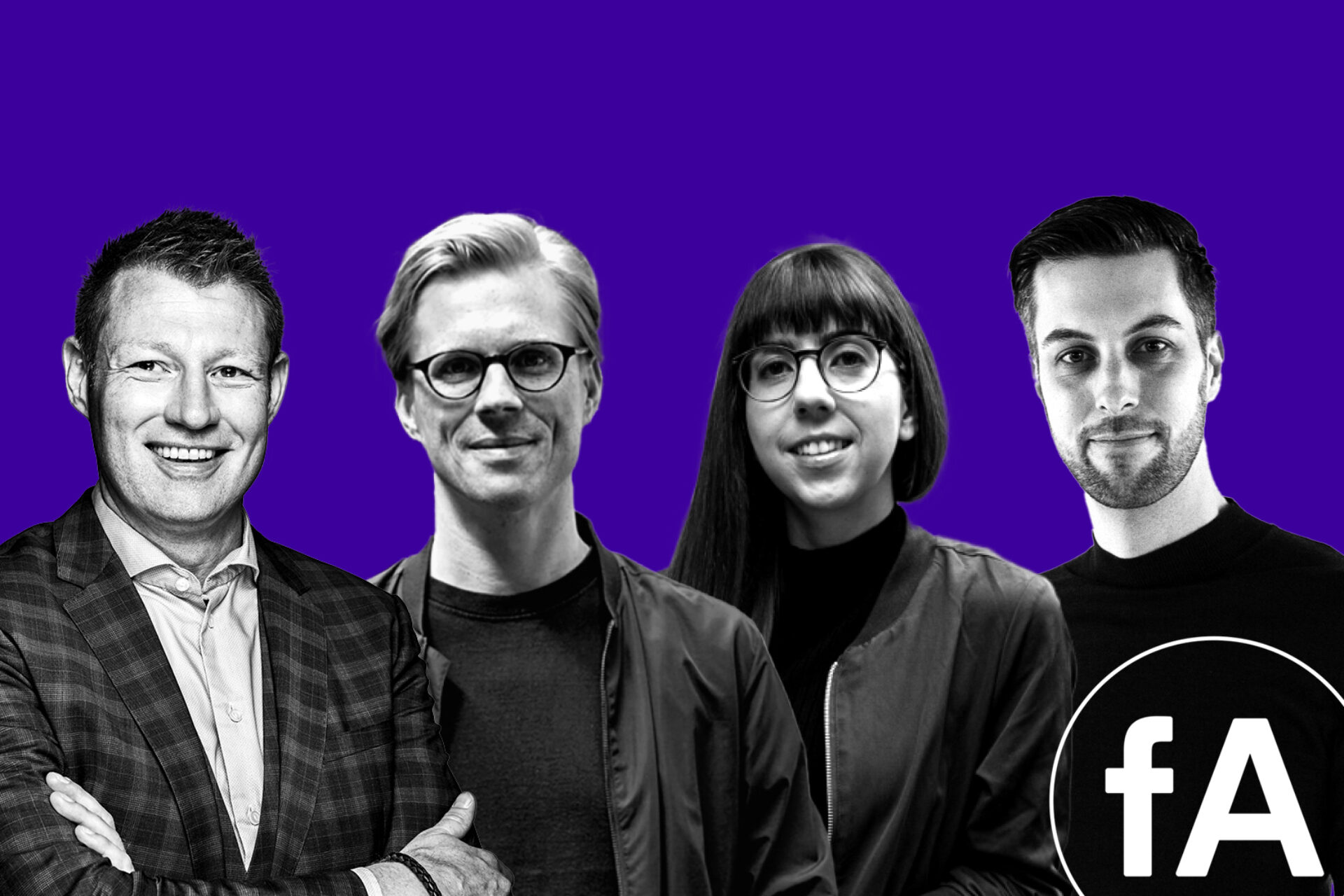 News
Data, technology and creativity united
The innovative product series "data mate"
Under the label "data mate", we offer communication products that combine data, technology and creativity across all disciplines. Content Lead Campaign, Live Dashboard and Impact Insurance make up the first. By launching the product series, we are responding to the increased demand for creative solutions driven by data and technology.
The data-driven engine for contemporary creative communication
Modern communication has to meet many requirements: serve highly individual user journeys, reach highly fragmented target groups and consider countless possibilities in the channel mix. The focus is no longer on the brand or the big idea alone, but increasingly on the impact on the target group. Today, this can be achieved effectively and efficiently through an optimum trio of creativity, data and technology. The newly launched range of fischerAppelt data mate products provide the perfect combination of these three parameters to achieve the optimum impact for the client.
Increased demand for creative data-driven solutions
By conceiving their range of data mate products, the agency group is responding to the increased demand for creative data-driven solutions, which the agency uses to provide its clients with low-threshold access to technology and data-driven communication and campaign management services. The data mate team works across all disciplines and is headed by Jonny Böhm (Director Digital Marketing), Anna-Lena Koch (Head of Social Media) and David Porzelt (Head of Marketing Technologies), and reports directly to CEO Matthias Wesselmann.
The fischerAppelt data mate products:
Content Lead Campaign
The combination of content marketing and lead nurturing allows defined goals to be attained within the set of framework conditions defined. In doing so, we systematically approach communication from the point of view of the outcome. Together with the client we work out a target KPI and its value. The communicative measures then have the task of achieving a satisfactory number of target KPIs. This ensures maximum efficiency with minimum wastage.
Live Dashboard
Every communicative measure needs a goal. We ensure that the goals are achieved with the help of our Live Dashboard. Different data from paid, owned and earned channels converge here and allow our communication experts to optimise the campaign in real time. What is more, the dashboard can be used to generate reports for different stakeholders to inform them about the impact our work is having and help them make decisions. This provides maximum transparency for the client concerning the impact different measures are having.
Impact Insurance
Our market research tool measures the impact our messages are having on the target group in real time. To do this, we combine quantitative and qualitative measurement points with the aid of the representative online panel from our partner Civey. This method not only ensures an increase in brand awareness, but also that the target audience perceives the right brand values. Constant data collection offers great opportunities to fine-tune communication and optimise impact over the course of a campaign.