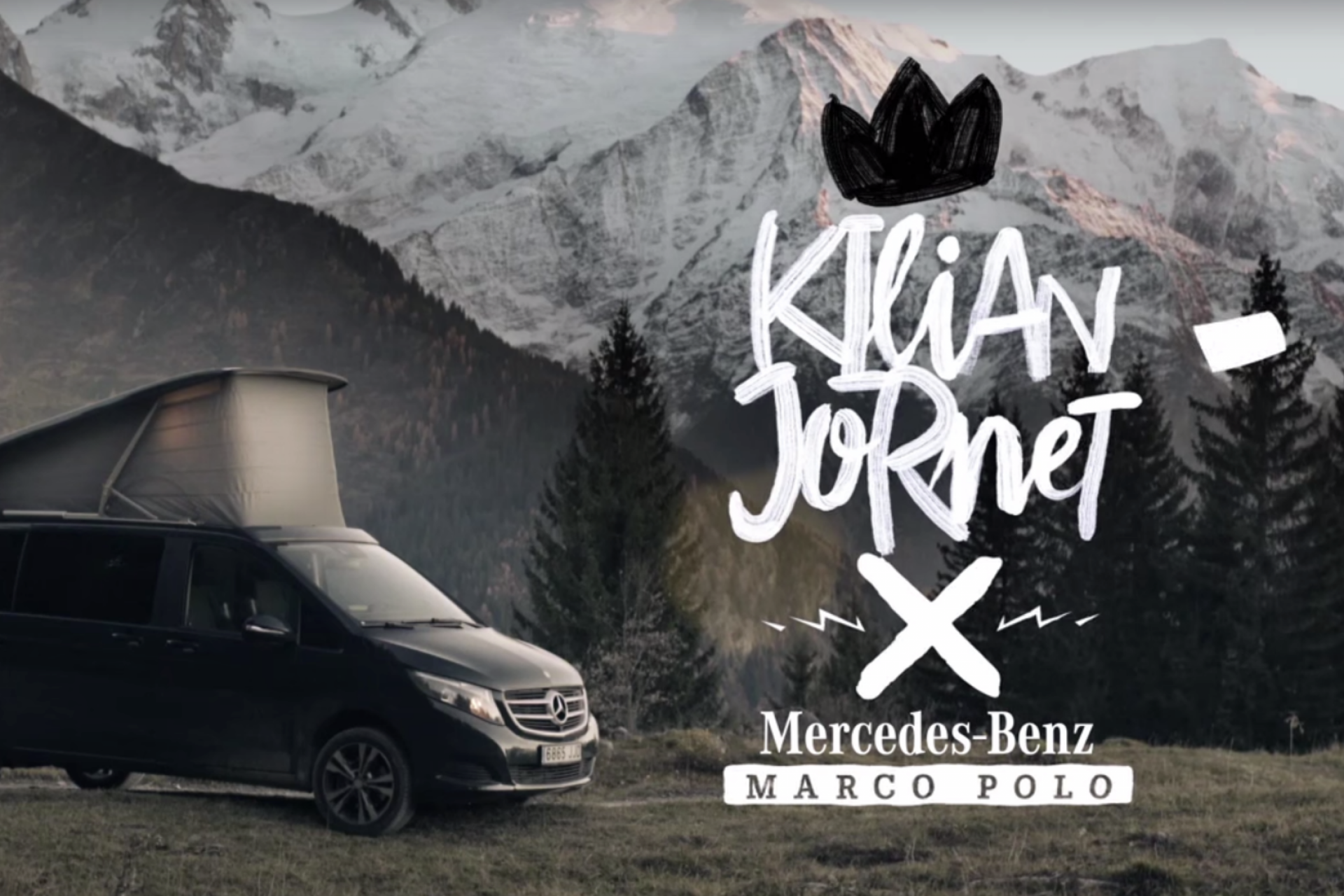 Mercedes-Benz
Up high in the mountains with

the Marco Polo
A branded content film for the Mercedes-Benz Marco Polo with Kilian Jornet
Kilian Jornet is a multiple world champion in sky running. Alongside being an endurance athlete, he's also a very spiritual and nature-loving person – and a passionate Marco Polo driver, the high-end travel camper from Mercedes-Benz .
We directed Jornet in a branded-content film which plays like a diary entry in moving images. The Catalan takes us through his daily challenges in an authentic and natural way in his native tongue. The Marco Polo provides him with a retreat and seamlessly blends into his story. The result is a video that perfectly captures the personal depth of an interview whilst retaining the acting finesse of a product film. A video that authentically, powerfully and subtly reveals to viewers exactly what the Marco Polo stands for.
The aim of the project was to introduce the new all-wheel-drive version of the Marco Polo to the relevant target group. Using Kilian Jornet as an influencer proved to be a great strategy: The video achieved an impressive reach on the Mercedes-Benz social media channels. Almost 200,00 users streamed the video on YouTube and Facebook alone.
Awards
Best of Content Marketing 2016