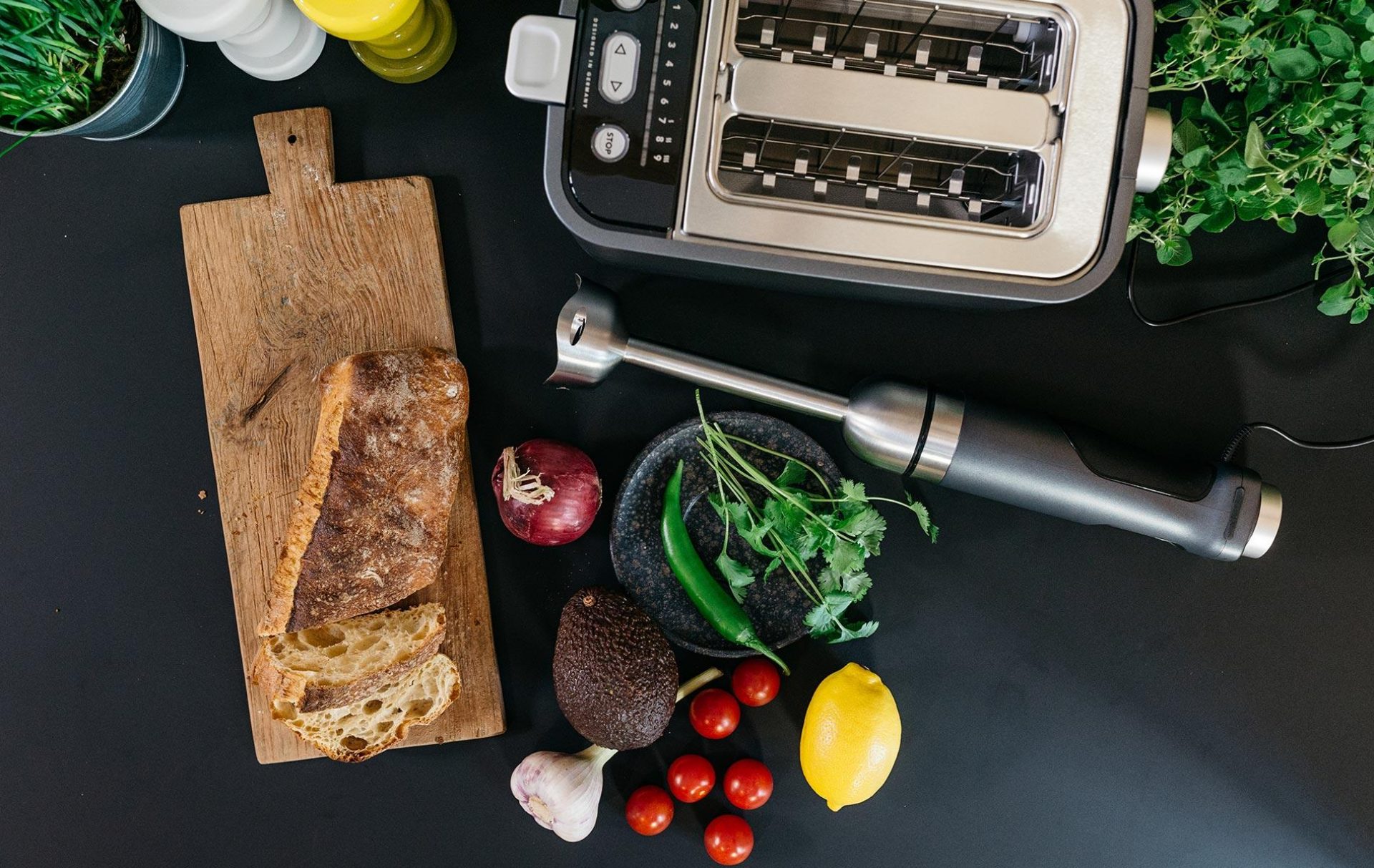 Carrera
Three, two, one: lights on for

CARRERA
Styling and kitchen products from CARRERA showcased in the right light
As part of its brand relaunch, CARRERA has adopted a new design for its personal care for bathrooms and kitchens in a move away from normality towards establishing itself as a lifestyle icon. The communication measures were aimed at increasing awareness of the brand through the expansion of digital coverage. The tool: a holistic content marketing strategy.
But how can you transform everyday objects such as a hairdryer or toaster into trendy must-haves? By letting the products do the talking and showing how they think outside the box – and doing so with moving images. Our moving image unit took this motto and ran with it to create virtual product experiences. They remained true to the key aspect of the CARRERA brand: the tonality is loud, edgy and provocative – just like the content.
Branded video content for CARRERA
We developed how-to videos with the Stuttgart juice bar LALA healthy livin, showing the cool operators preparing smoothies and soups using a CARRERA stand mixer, in a simple yet aesthetically pleasing way. This has enabled the brand to get onboard the current trend for how-to videos and superfoods. Perfectly designed with the desired target group in mind.
CARRERA styling products are also having a moment in the limelight. The Stuttgart hairdresser Michael Kerpf uses CARRERA styling products to showcase current hair trends in his salon. This inspired the creation of more entertaining branded content videos based on his professional tips. The aim of both formats was to give CARERRA a great online presence with credible brand ambassadors. In addition, the Berlin tea manufacturer 5 CUPS and some sugar partnered with the CARERRA kettle to create unboxing videos of all of the company products and the series "CARRERA beats Christmas", whereby a hairdryer was used to melt chocolate Santa Clauses.
The Carrera brand relaunch just goes to show how content marketing on social networks can be used alongside styling and food blogs to generate high reach and visibility at lightning pace. CARRERA extended the smart content offensive with its own format which was produced primarily for YouTube and its website by featuring content on other high-reach social media channels such as Facebook. This enabled the content to efficiently serve all touchpoints despite the limited budget: In total, the content achieved almost 250,000 video views.