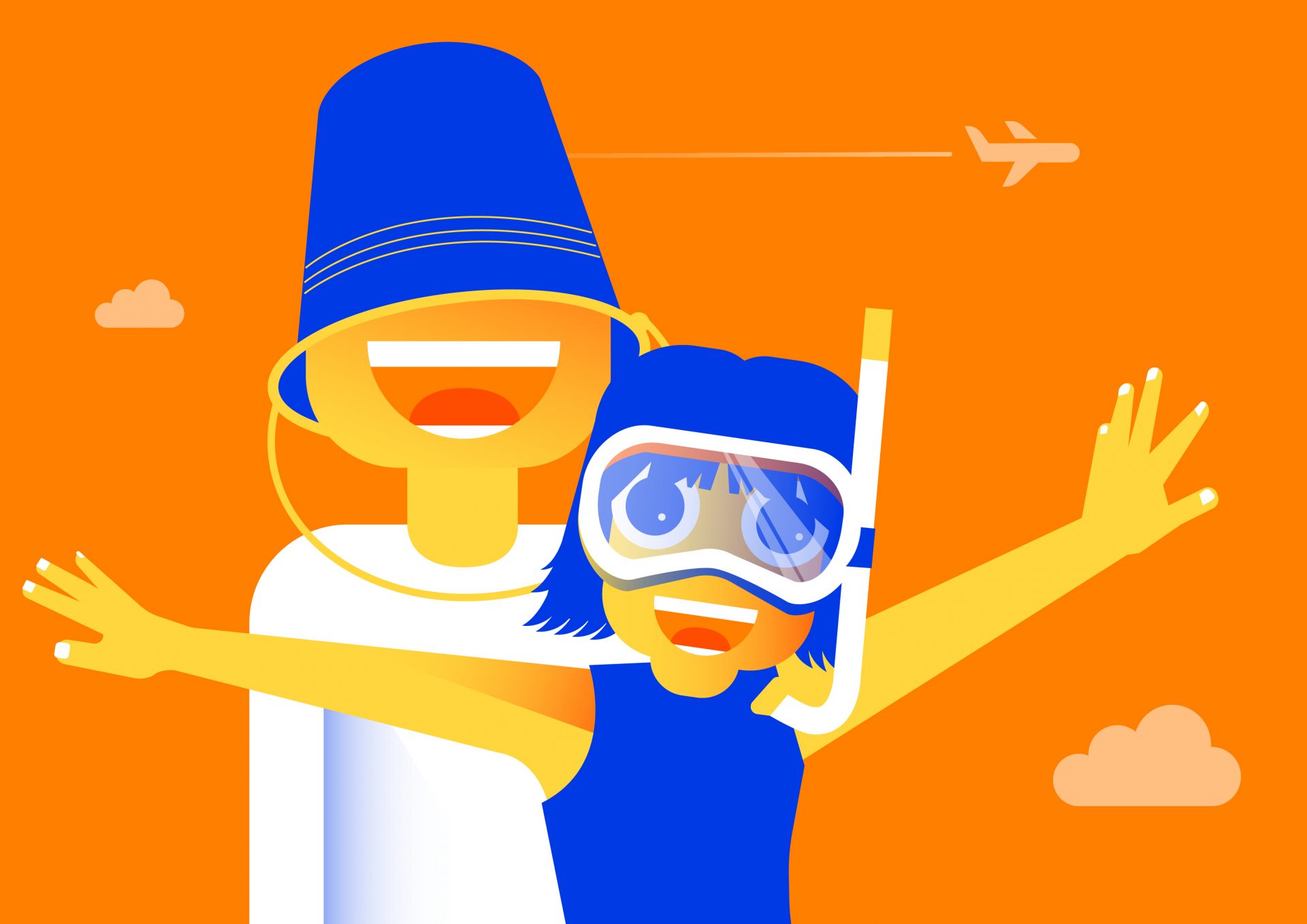 SunExpress
SunExpress – ready for

take off
PUK inspires us to fly despite corona with "Your ticket to happiness"
To mark its 30-year anniversary, we launched a new B2C campaign created by Philipp und Keuntje for the airline SunExpress.


True to its claim "Your ticket to happiness", the campaign gets to the heart of the personal benefits of flying with its charming illustrated worlds and perfectly befits the current uncanny times.
Whether escaping your home office, children scampering carefree on the beach or a long-desired visit to relatives abroad – the campaign doesn't just focus on flying, but rather on the moments that passengers will experience at their target travel destination. Experiences that are more valued than ever in the current climate. The motifs can be viewed as part of a comprehensive communication offensive in print, online, OOH to TV and social media channels.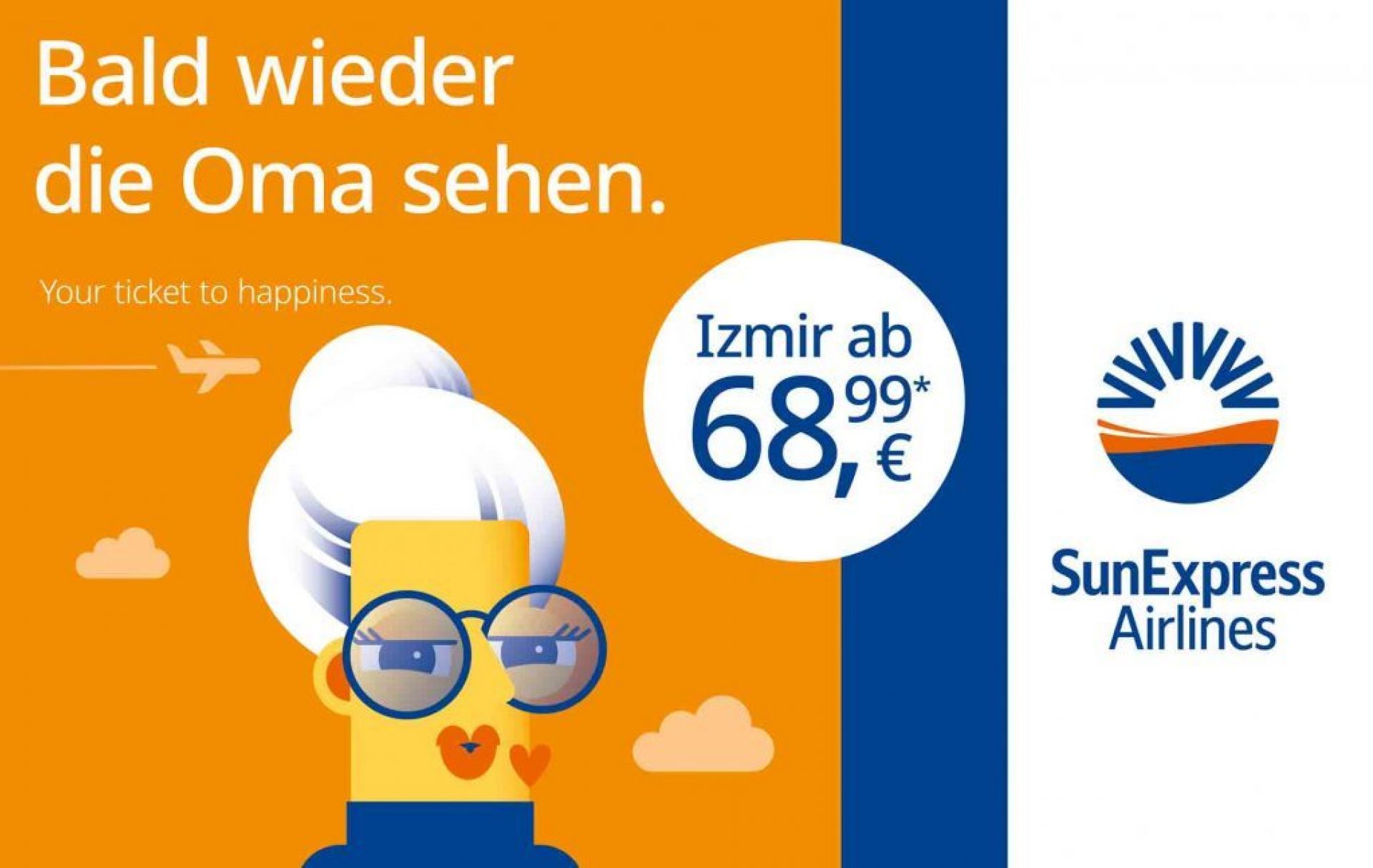 "
Originally, we had intended to launch the campaign in the spring. We wanted to create a campaign that would positively appeal to both our tourist and ethnic customers in equal measure and have the potential to significantly increase our brand awareness. SunExpress is an innovative airline that provides Turkish hospitality on board and, together with numerous partners, offers an interesting range of products to its customers beyond flying. This facilitated an extremely modern and flexible brand launch.
David Morales, Executive Creative Director of PUK, adds: "Modular is the magic word. Thanks to the flexibility that we have achieved, we were able to react in record speed. We wanted to make a statement with the brand design. Partners who were just as bold and innovative as us helped us achieve this goal."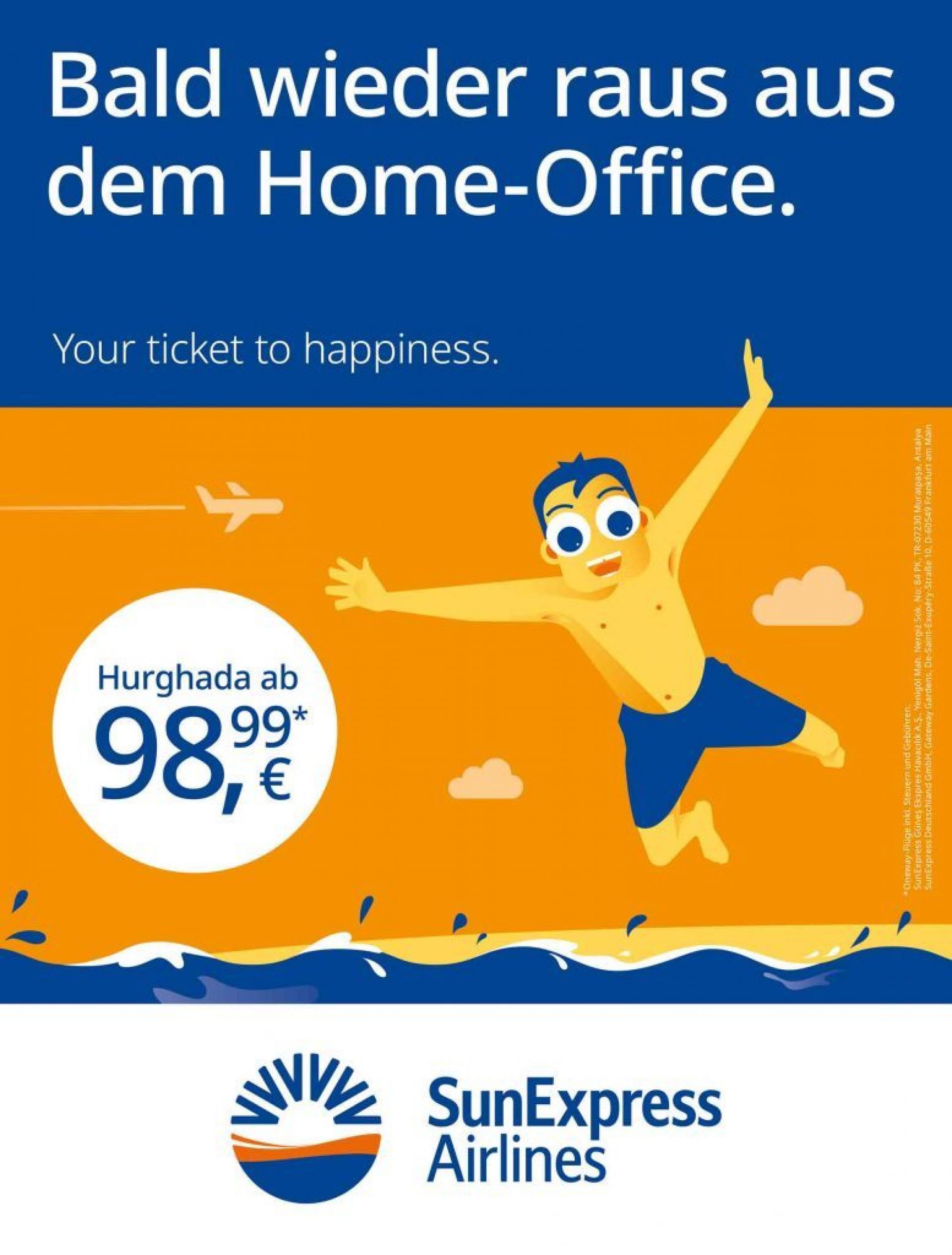 Our campaign extends beyond simply encouraging passengers to board planes. It's also the first project PUK has completed for the airline. At the end of last year, our creative team in Berlin was able to prevail over a renowned competitor with an integrated communications approach and our SEO specialists. Furthermore, the pitch team won over SunExpress with its particularly modular and flexible campaign platform, that nonetheless remains true to the essence of the SunExpress brand.