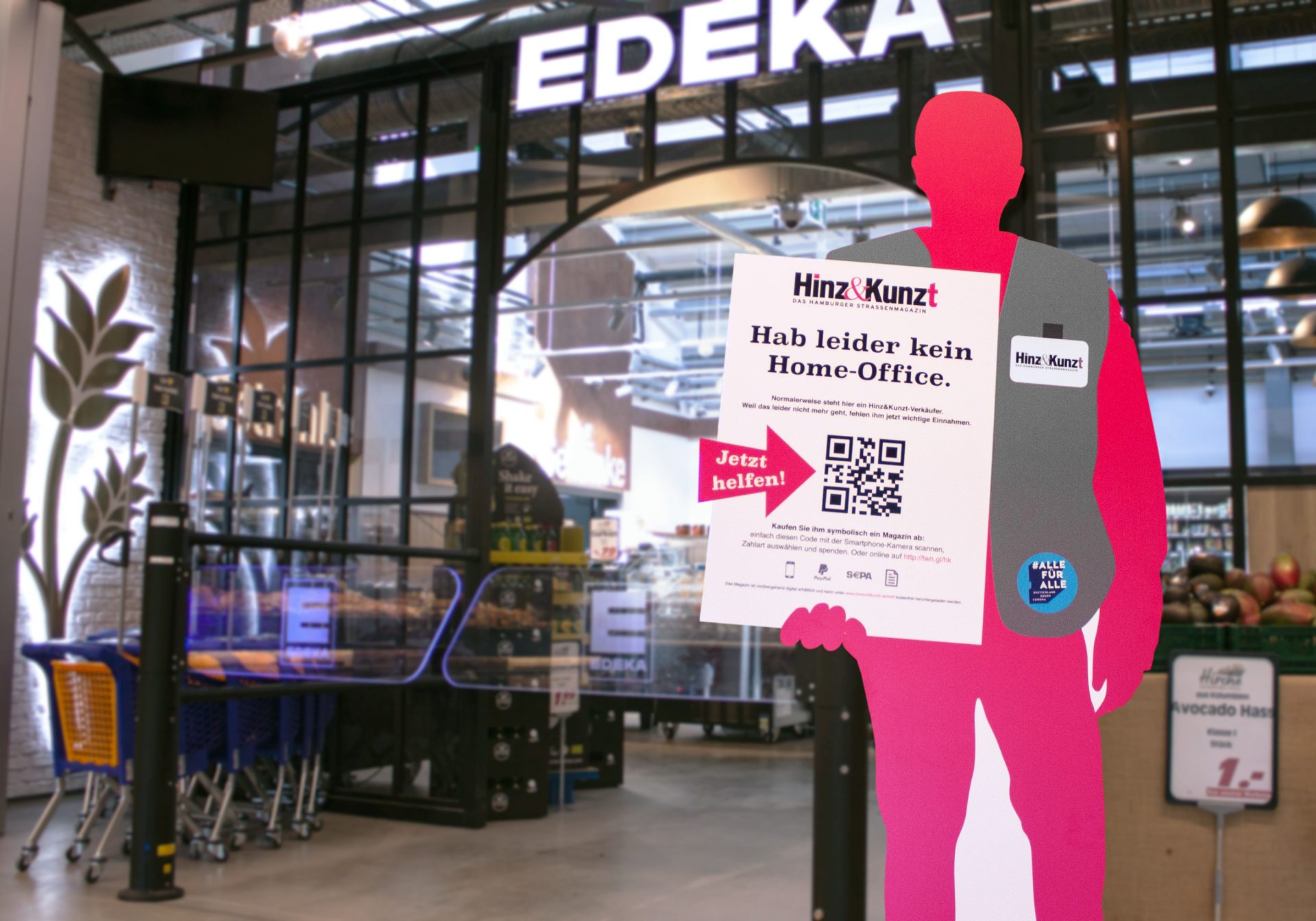 Hinz&Kunzt
Social despite

distancing
Philipp und Keuntje develops contactless Hinz&Kunzt vendor
The real Hinz&Kunzt sales assistants became life-size displays, from which you can digitally donate money to buy a magazine.
Many homeless people have found themselves in a particularly tough situation as a result of the COVID-19 pandemic: they often belong to the high-risk group and don't have the ability to simply stay at home. In the case of the 530 Hinz&Kunzt vendors, restrictions on selling in front of supermarkets as usual have led to significant losses of income on which they rely.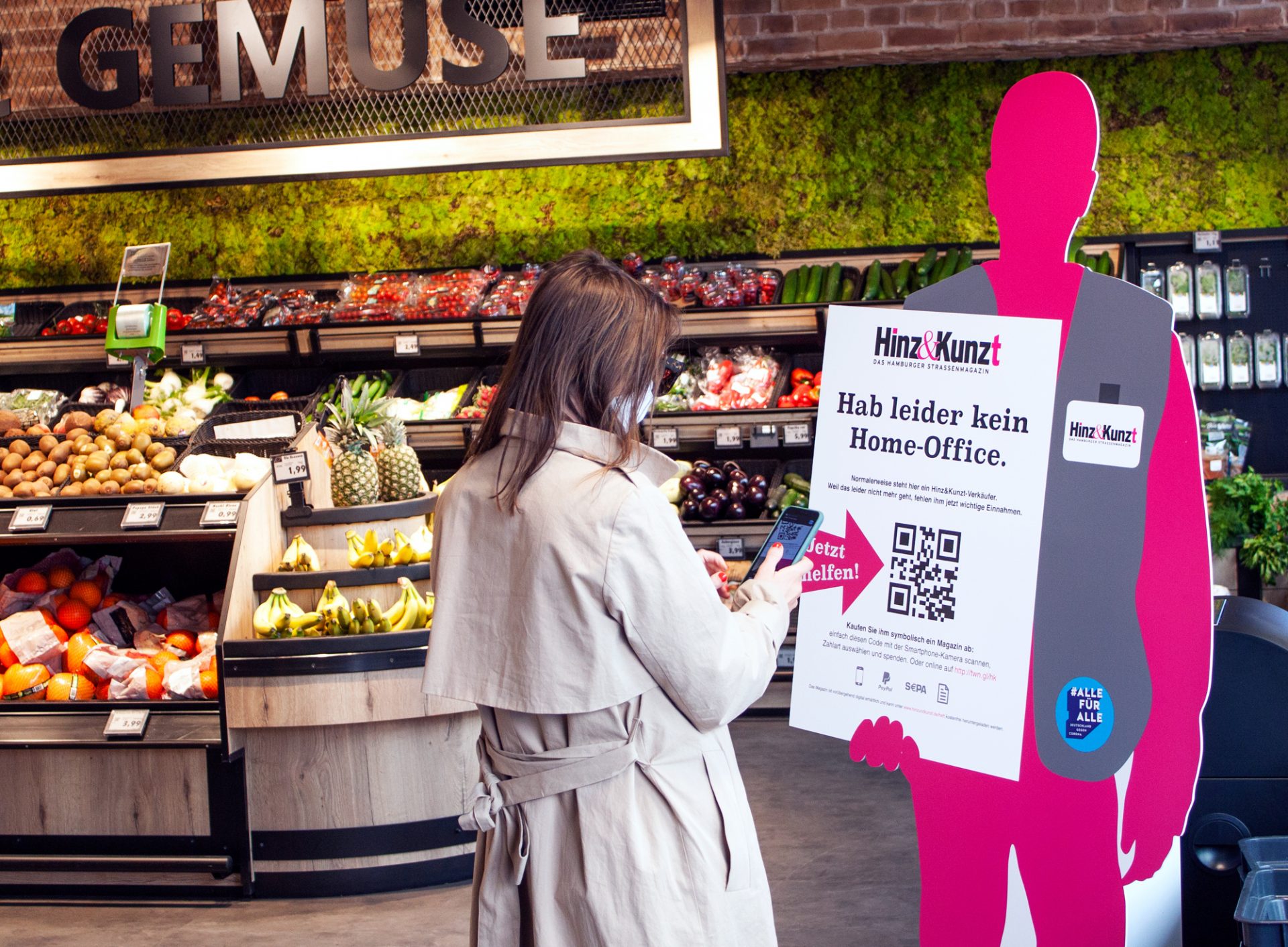 "Unfortunately, working from home is not an option for me"
Our colleagues at Philipp und Keuntje came up with the idea for contactless vendors as part of the "Germany against Corona" initiative that we initiated. It has already received support from der SPIEGEL, Unilever, ZDF and Facebook, amongst others.

"The crisis has shone a light on our willingness to work as one: Philipp und Keuntje is a key partner for us and has once again demonstrated how it's possible to have a huge impact with small, innovative ideas."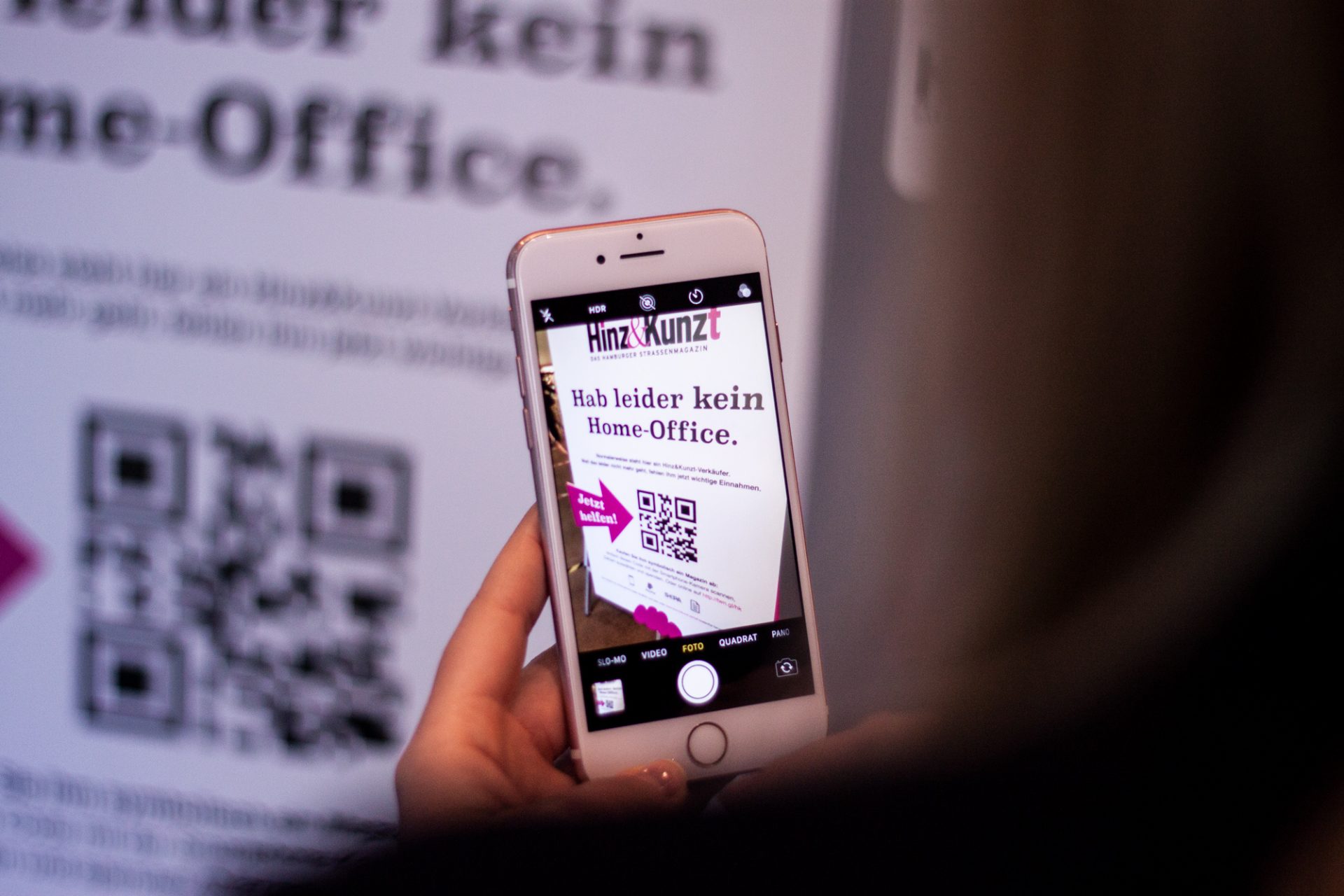 "For us, it was paramount to find a simple solution for a pressing issue" claims Robert Müller, Creative Managing Director of Philipp und Keuntje. "The displays with the statement 'Unfortunately, working from home is not an option for me' ensure that Hinz&Kunzt retains a presence where people expect to see 'their' vendors – in front of supermarkets", adds Müller.