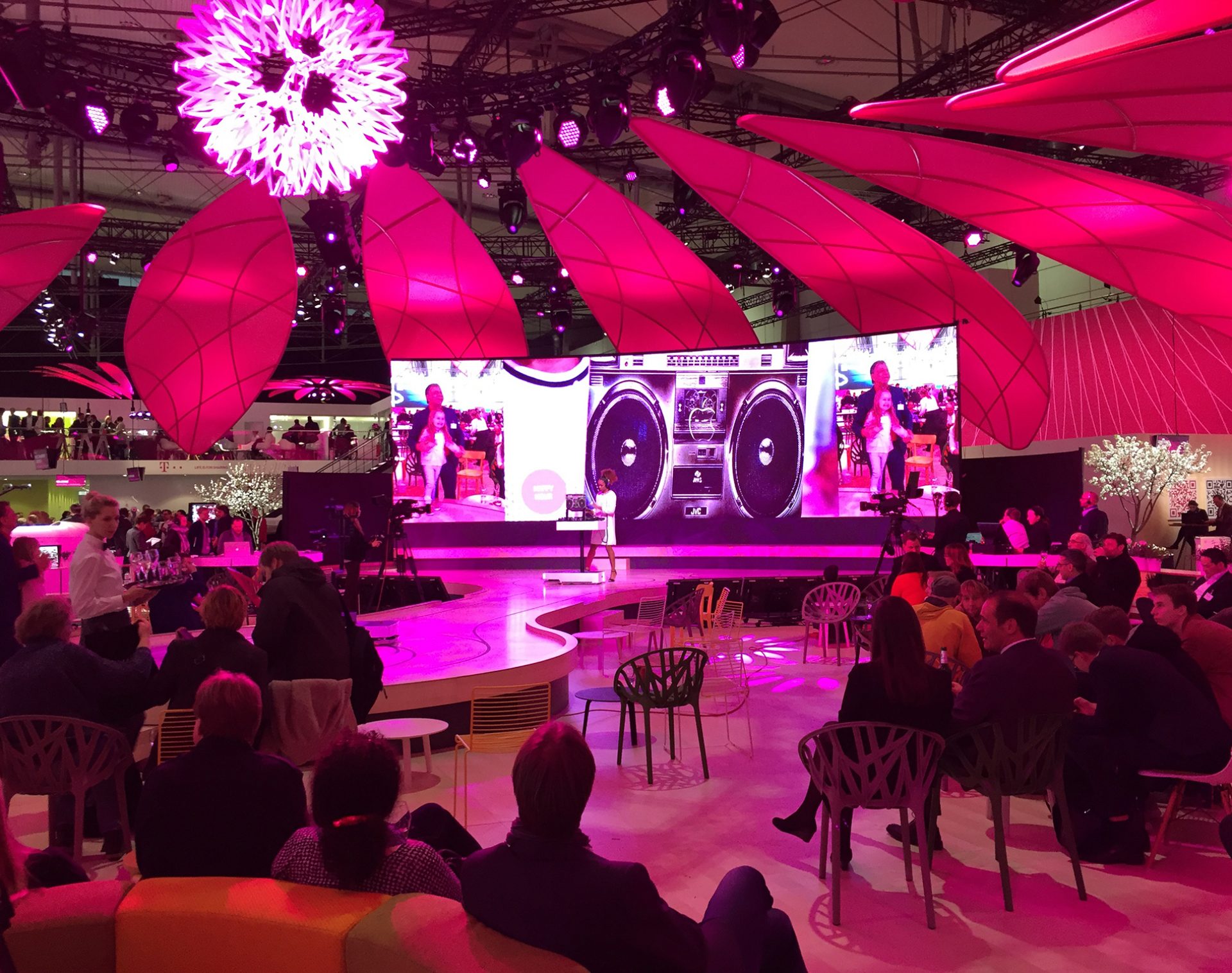 Deutsche Telekom
The Transforum at

CeBIT 2016
Storytelling on stage: Deutsche Telekom's completely revamped trade fair presence
CeBIT 2016 provided Deutsche Telekom with the perfect platform to showcase Transforum, an unprecedented symbiosis of content, creativity, exchanges, brand experiences and product messages. The centrepiece of Deutsche Telekom's CeBIT trade fair stand this year was a stage. And on that stage was an exciting content program idea: the Transforum, which we designed, planned and implemented in the months leading up to the trade fair.
Deutsche Telekom: 360-degree appearance at CeBIT 2016
The stage programme paired the top management around Tim Höttges with international executives and innovators. Amongst the featured speakers were industry heavyweights such as Allianz CEO Oliver Bäte, Microsoft Managing Director Sabine Bendiek, Zalando CEO Rubin Ritter and Deutsche Bahn CEO Rüdiger Grube. Over the four days of CeBIT 2016, almost 50 speakers discussed trends, developments and innovations in digitisation with panels, audience discussions and case presentations – live on location and streamed online.
Deutsche Telekom's revamped trade fair presence was an undisputed hit: at CeBIT 2016, the stand witnessed a 51% increase in business customers amongst its visitors in comparison to previous years.