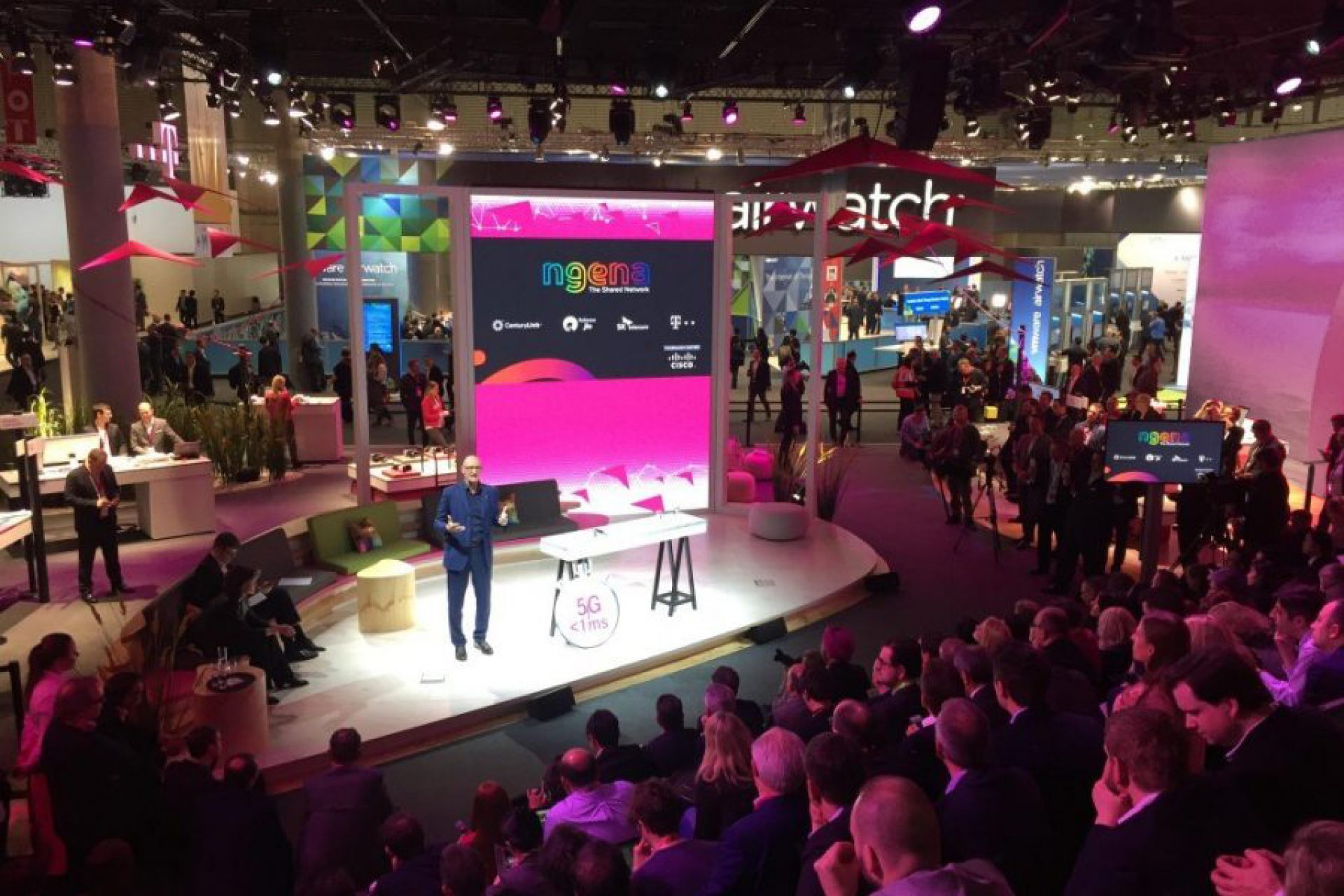 Deutsche Telekom
ngena: The global network alliance of

Telekom
We collaborated with LIGALUX to position a disruptive Tech start-up on the market
Deutsche Telekom wants to fundamentally change B2B business for the entire industry. In order to achieve this, it has partnered with international companies to develop a disruptive business model aimed at attacking the telecommunications market. ngena (Next Generation Enterprise Network Alliance) is a global alliance of leading telecommunications providers that have merged their networks. The "Star Alliance" of networks.
We were faced with the question of how to communicate and market an abstract business model in a way that grabs the attention of the relevant B2B decision-makers. The answer is: with a consistent story that flows through the entire market launch. Together with our design agency LIGALUX , fischerAppelt created an entire marketing story for the new telecom business, from the logo, branding, website and advertising strategy to the communication approach.
The ngena brand
According to the business idea of tomorrow, sharing is the new having. We wanted to create a brand identity that would translate interculturally and with which the various partner companies could identify. The multi-coloured logo underlines the joint venture between the region's top telecommunications providers. The lines in the logo and the design elements symbolise the fibre optic networks on which this joint venture is based. The modern, lively design perfectly mirrors the ground-breaking concept behind the new company and its product solution, which is firmly rooted in the principles of shareconomy. Something that is also conveyed with the tagline "The Shared Network".
The tech-venture was introduced by Telekom CEO Tim Höttges at the Mobile World Congress in Barcelona. Extensive international media coverage soon followed, with the shareconomy project receiving mentions in industry magazines such as Golem and Computerwoche , and also in financial publications such as Wirtschaftswoche and Handelsblatt .