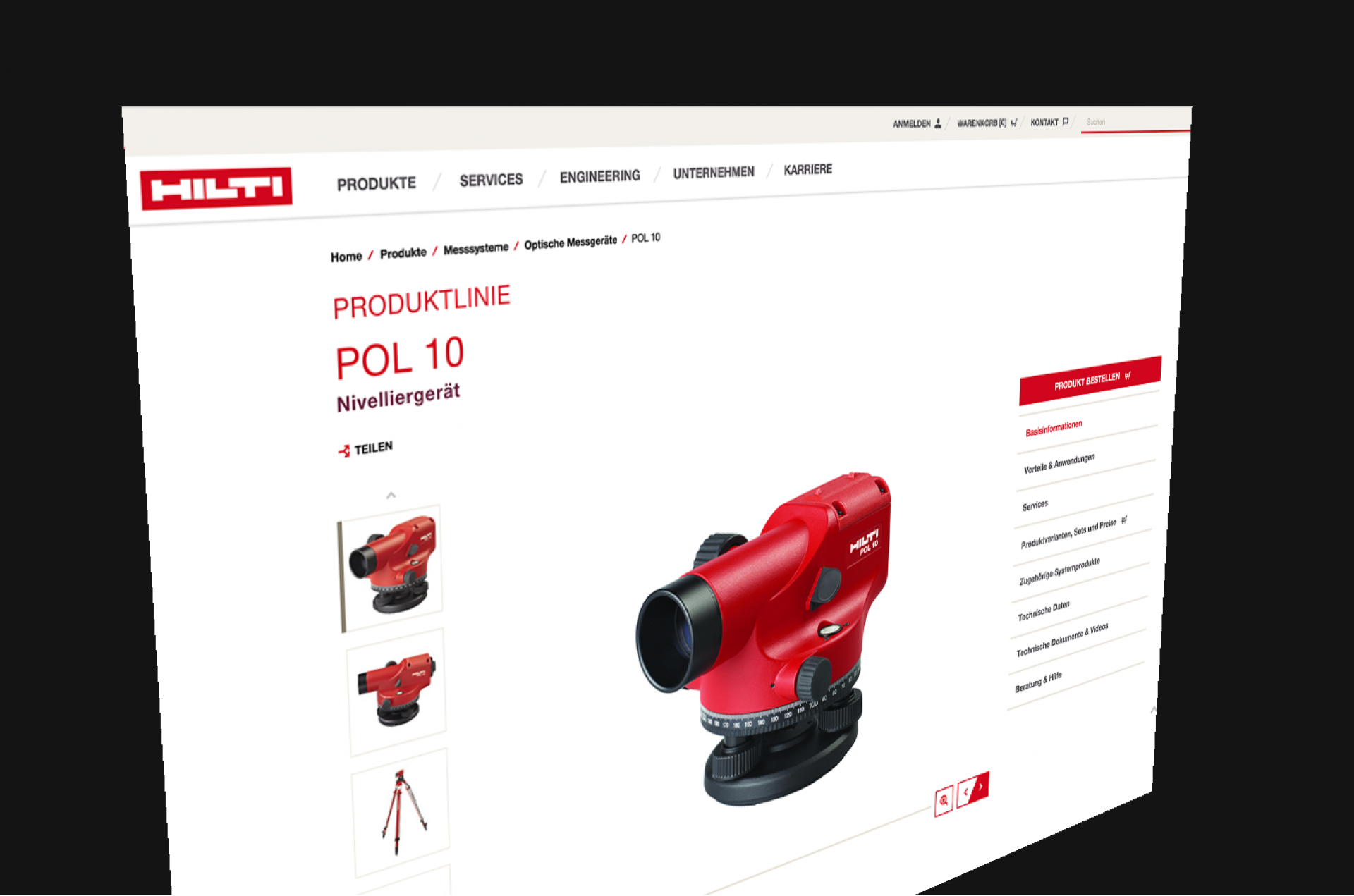 Hilti
Making 40,000 product combinations

uncomplicated
One tool that provides customers with a flexible and personalised optimal product view
At Hilti, every screwdriver is customised. Customers value this. However, the vast array of products doesn't come without a certain level of complexity, which our digital experts have successfully unravelled.
Which mechanic doesn't dream of a configurator that features over 40,000 options to individually sort through products? This is precisely what Hilti offers with its product selection – and our digital experts from Media are currently working on the configurator. They are also responsible for the design and frontend development for the project. Our content and moving image units are supporting them in this endeavour by producing how-to videos and other contributions.
Task: Create a tool for tools
Mission: To integrate a configurator that enables customers to individually sort through products on the Hilti website and to make life a little easier for 1.6 million Hilti customers with this tool.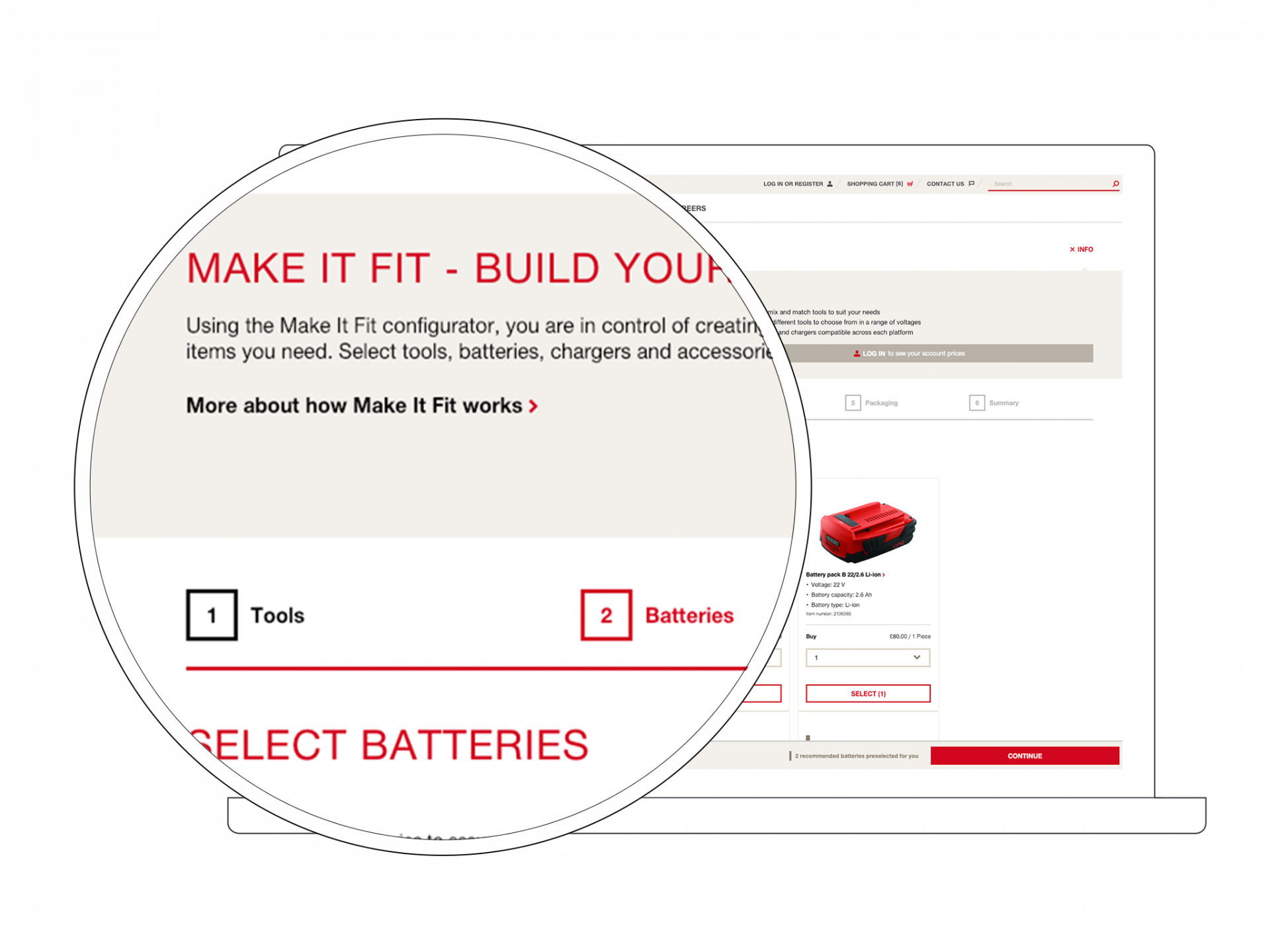 Simple interface for complex products
The extensive and complex product portfolio presented a significant challenge. The top priorities were to ensure flexibility, simplicity and comprehensibility for customers. Customers must be able to use the configurator to create their own customised building kit.
Visual possible actions instead of overly complicated options
We came up with "Make it fit". One tool that provides customers with a flexible and personalised optimal product view. Instead of overwhelming users with too many options and combination possibilities, when designing the frontend, we elected to use a clear visualisation of recommendations and quantities.
The outcome remains complex – but not complicated: we have created a configurator that combines optimal flexibility and simplicity with comprehensibility.
A success achieved through integrated teamwork
Achieving these great results within such a short space of time was only possible through optimal teamwork. During the process of developing the website, ONE project team was formed together with Hilti, backend partners for the shop and CMS, and various other partners. The initial successes could then be directly reported.
Already a few days after launch of the side 5,000 new orders were received.
Interesting figures from the creation of the new Hilti website:
10 UX tests conducted using click dummies with real Hilti customers by external user research agencies
16 fronted developers (at peak periods)
more than 150 templates
39 websites for different countries + corporate site
16 email templates