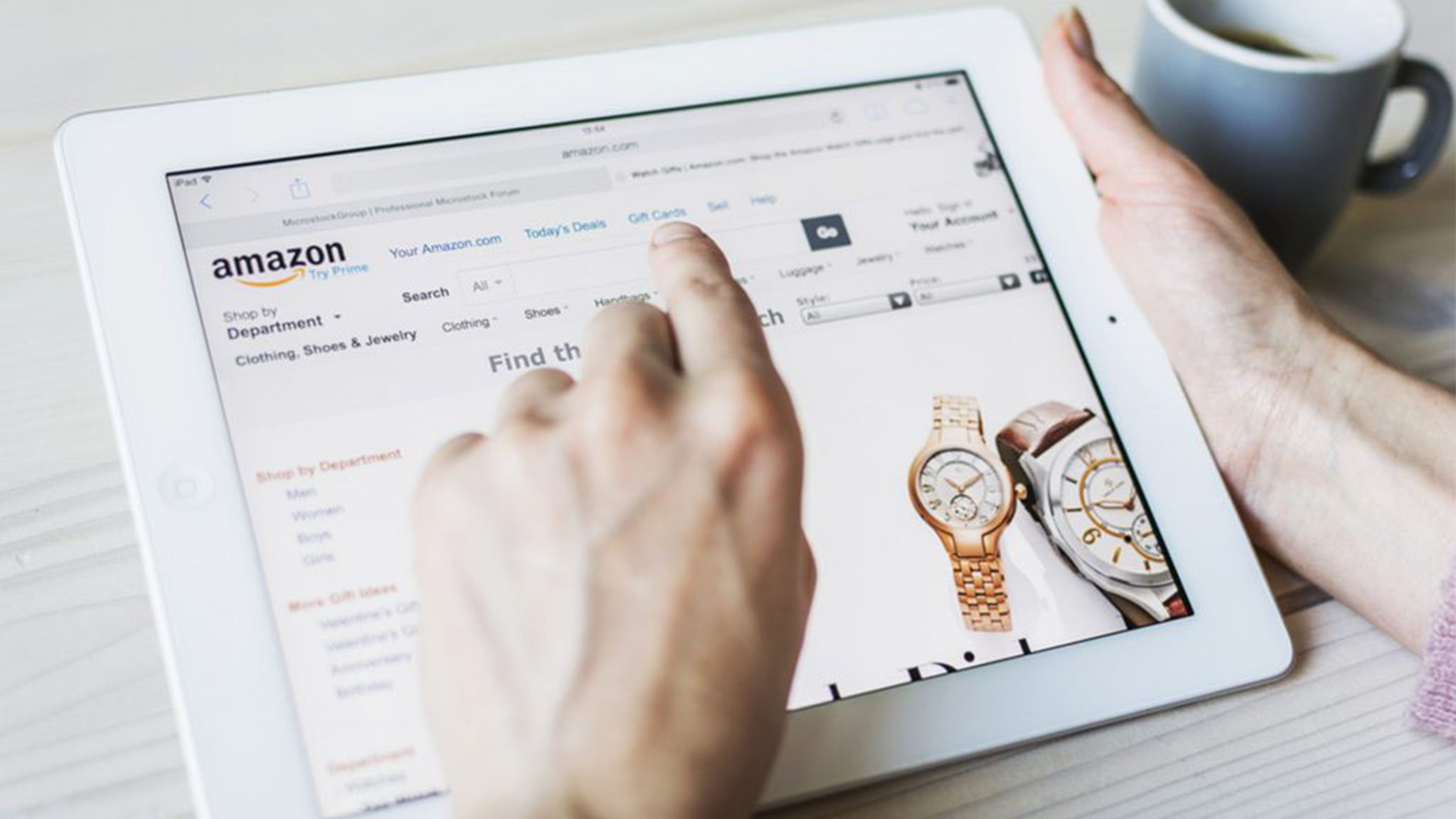 With PPC strategy and SEO to the

best possible placement
Increase sales on Amazon through clever optimization measures
The formula is simple: The better products rank at Amazon, the more sales you will achieve. We are very familiar with the Amazon ranking algorithm and can take the necessary steps to place your product at Amazon in the best possible way.
Amazon SEO and Amazon PPC
SEO and PPC are the two cornerstones of Amazon marketing on which any Amazon marketing strategy should be built. If you want to sell more and increase your sales and expand your Amazon business sustainably, SEO and PPC are the best way to start.
"45% of Germans already start their product search at Amazon."
The difference between Amazon SEO and Amazon PPC
Amazon SEO and Amazon PPC have basically the same goal: a better presentation of your products in Amazon search results – this is important because higher visibility means more sales and more revenue. Although the desired result is the same, the two marketing tools are fundamentally different. An Amazon SEO agency takes care of improving organic rankings on Amazon over time and focuses on increasing product visibility through listing optimization. By including all relevant keywords and adding high quality content that has a positive impact on click-through and conversion rates, Amazon SEO optimization improves organic rankings and the sales performance of product lists.
Amazon PPC increases sales immediately
At Amazon-PPC we create advertising campaigns to attract more customers to your product list and increase traffic to your Amazon store, where an Amazon agency focuses on Sponsored Products the most common type of PPC campaign, as well as other formats such as "Headline Search Ads", "Product Display Ads", etc. This is how it works: As an Amazon agency, we bid on keywords that are relevant for your product list. An Amazon customer uses certain keywords in his search. Our ad is then displayed and highlighted in the search results or on the product page. Through regular optimization measures, e.g. CPC adjustments, we implement successful campaigns without problems. In addition, Amazon-PPC has the advantage that the improvement of visibility (and thus sales) is very fast, sometimes even immediate, depending on the bids for certain keywords. The effects of PPC campaigns can therefore be measured immediately.
The combined effect of Amazon SEO and Amazon PPC
The strong correlation between Amazon SEO and Amazon PPC and their simultaneous application leads to significant improvements in Amazon ranking and increased sales. The display on Amazon is based on relevance. This means that the online merchant will only display your PPC campaign if it is relevant to the search term of an Amazon customer. PPC campaigns can therefore only work if a product listing has first been optimized for relevant keywords - using Amazon SEO. The desired result of every PPC campaign is an increase in sales. Sales are made when Amazon customers click on a product page and switch to Amazon buyers. And what helps to improve CTR and conversion rate? Amazon SEO.
How Amazon PPC supports organic ranking
Sales have a direct influence on the organic ranking of a product. Therefore, higher sales through PPC ads have a positive effect on the organic ranking of a product. This effect is particularly important for new products. New products usually lack a sales history and therefore performance data, which in turn has a negative effect on the organic ranking. Amazon-PPC can change this by directing traffic to the product list, thereby increasing sales. Amazon SEO and Amazon PPC are both effective marketing tools for increasing sales at Amazon. However, their impact can be even greater when both strategies are combined. Due to the strong correlation between the two channels explained above, we as an Amazon agency combine the two rather than opting for one or the other. Our Amazon experts know how to successfully marry both disciplines and achieve the best results.
With targeted pay-per-click strategies we help to increase the traffic on your Amazon store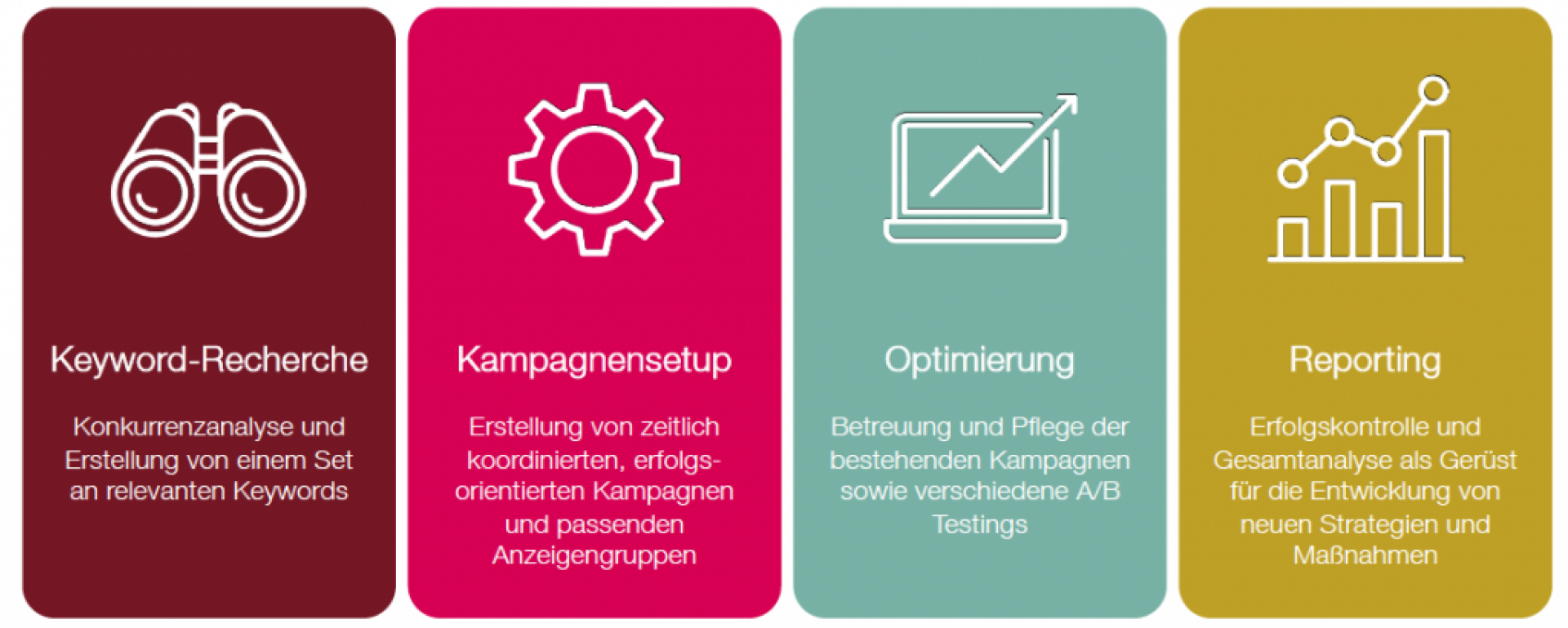 Amazon SEO
For a sustainable increase of the Amazon SEO Ranking we develop effective optimization measures for your store.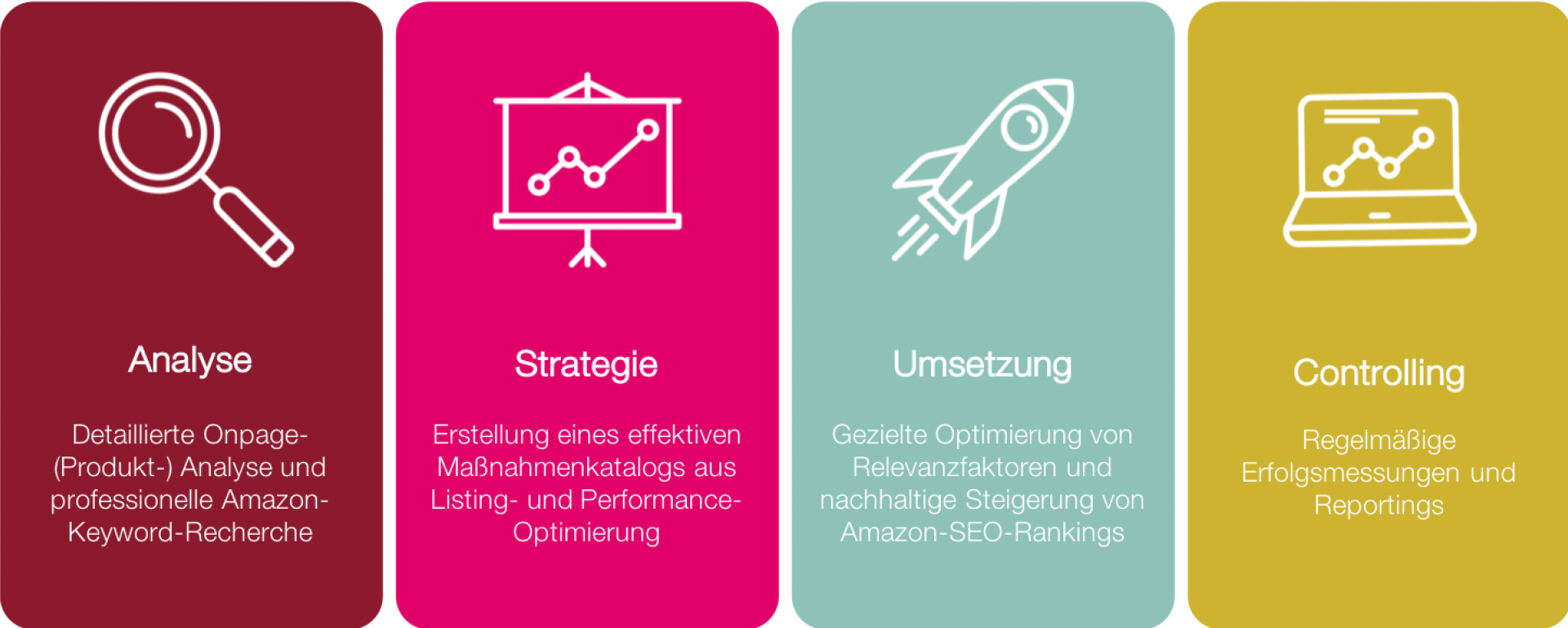 Amazon Listing Optimization (Amazon SEO)
Choosing the right category for your product
Comprehensive keyword analysis tailored to your target group
High quality content for Amazon and your customers
Amazon PPC Management Service
Creation and optimization of your PPC (Sponsored Ads) campaigns
Qualified leads for low ACoS to help your business grow quickly
Custom Amazon Reporting
Reporting for the optimization of your profitable keywords
Reduction of your advertising expenses through continuous improvement of performance